WhatsApp is testing a new Community tab feature on the Beta version of Android users. WhatsApp beta build 2.22.9.10 also features a new share profile interface which might soon be available for iOS.
Recently, WhatsApp has also revealed this Community tab feature to the iOS Beta version.
WhatsApp is also working on a new shortcut button named "Order" that will be added to the chat action sheet.
WhatsApp Soon Introduce New Section for All Group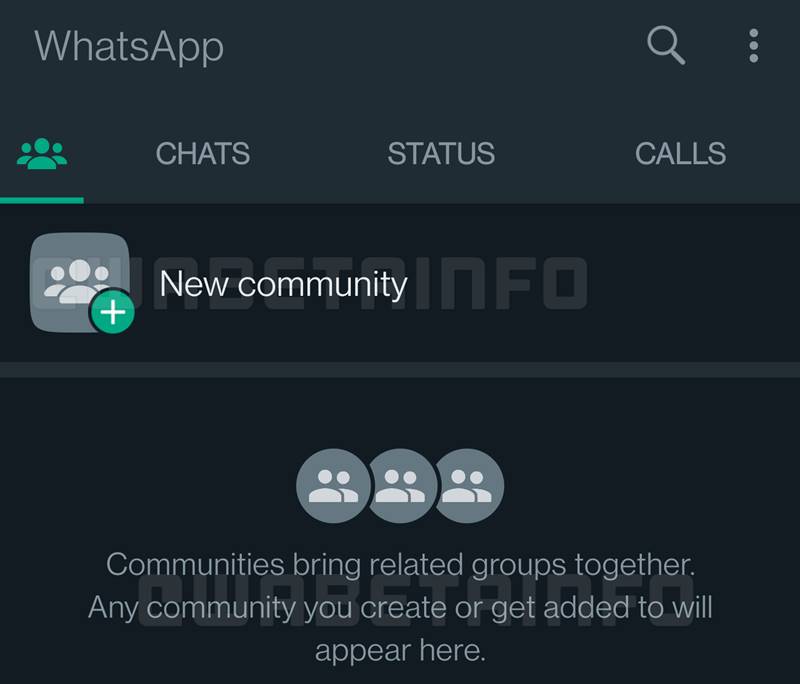 According to a report from WABetaInfo, The communities tab feature was spotted in Android beta build 2.22.9.10. The communities will also allow you to manage your groups better by using special admin tools.
The community tab will group all users' communities and the ones to which users are added. This tab will get placed at the top with the primary tabs, as we can see in the screenshot, which was taken from Android.
The camera tab is placed where the community tab will get a feature which means the company plans to remove the camera tab. Currently, there is no information on whether they will move it to a different part of the app.
New 'Order' Shortcut for WhatsApp Bussiness
WABetaInfo has also reported one more feature for WhatsApp Bussines the 'Order' shortcut has been spotted in the business build of WhatsApp for Android beta version 2.22.9.11.
Last month, WABetaInfo also reported a new tool for business accounts that allows managing business orders which might be available in a future update. Still, now we understand it was connected to this new shortcut of orders.
The Order shortcut will allow businesses to create an order for their customers. It will process like when the business makes an order and can let choose the product, the quantity, and the price, and it can be shared in the chat with the customers.
WhatsApp will roll these features out to the main WhatsApp versions soon, but no release date has been indicated.