Meta-owned WhatsApp on Tuesday introduced a new privacy feature that will allow users to silence incoming calls from unknown contacts. The feature was announced by Meta CEO Mark Zuckerberg.
"Protecting the privacy of your messages remains the driving force behind what we're building at WhatsApp. While End-to-end encryption is the foundation to ensure your calls and messages are secure, we continue to add more layers of privacy," the company said in a blog post.
WhatsApp Lets You Silence Calls From Unknown Contacts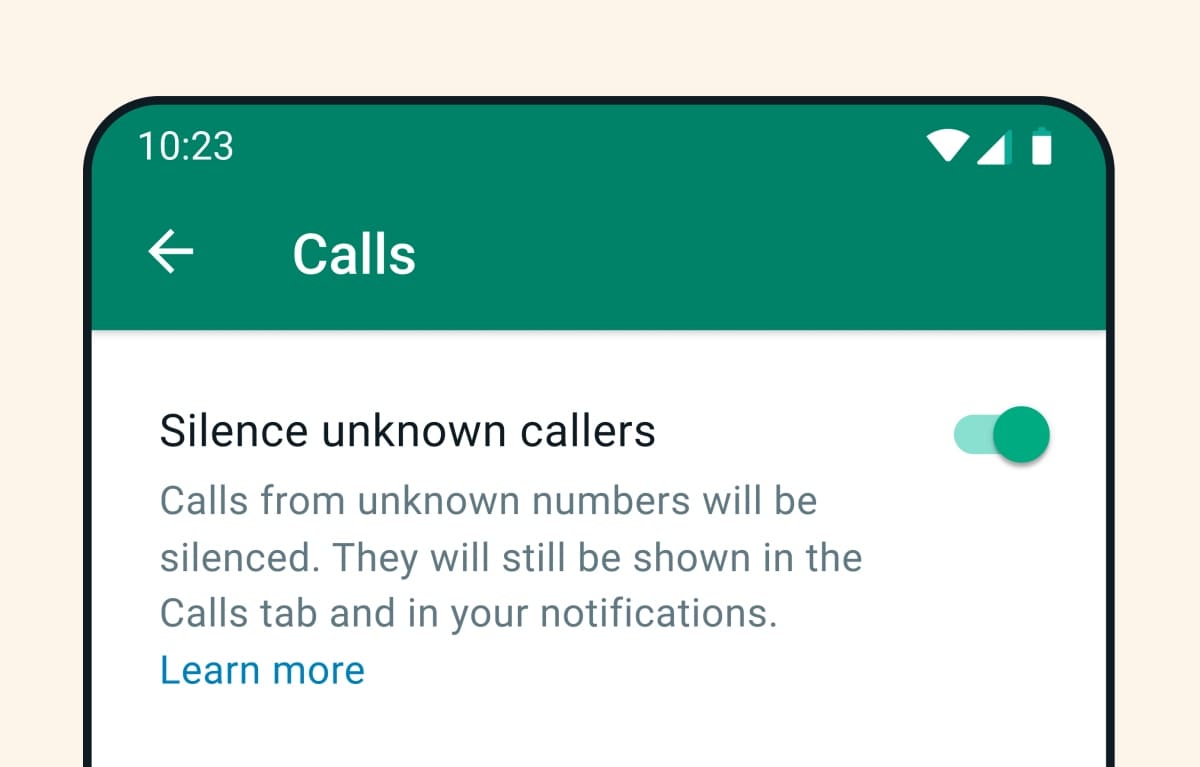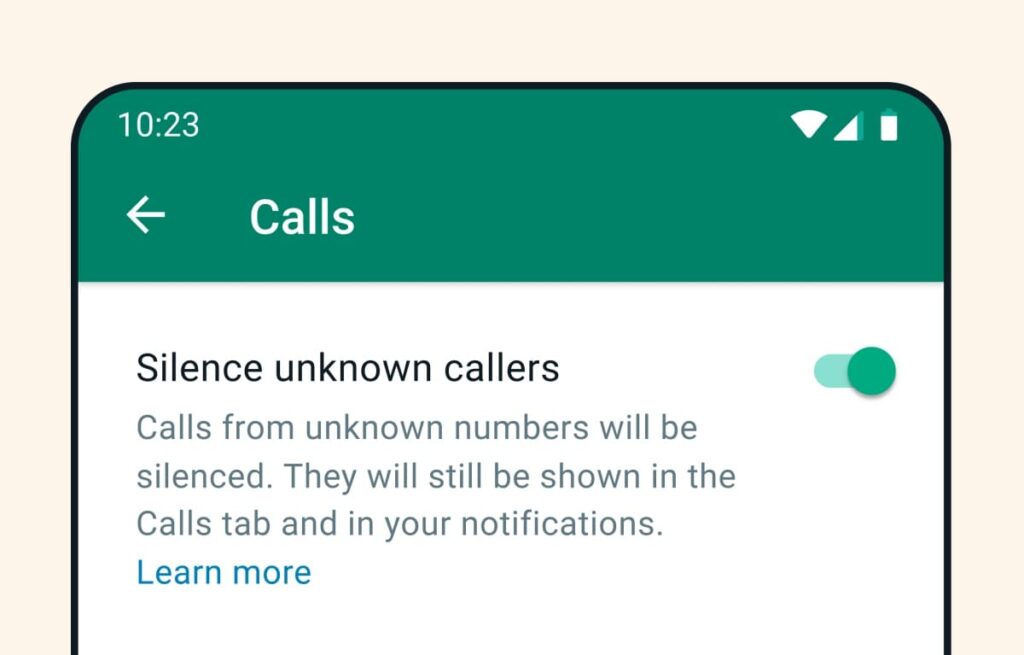 The new privacy feature, "Silence Unknown Callers," is designed to automatically mute incoming calls from unknown contacts on WhatsApp, giving users more privacy and control over their incoming calls.
Further, the feature helps to automatically screen out spam, scams and calls from unknown people for increased protection on the platform. In addition, WhatsApp calls from unknown numbers will not ring on the user's device; however, they will be visible in the user's Call list and notifications if the user wants to call back.
When enabled, the feature will automatically silence incoming calls from unknown numbers, including the app's sound and visual notifications. However, the phone will display the silenced calls in the user's recent calls list along with the message "silenced unknown number."
How To Enable the 'Silence Unknown Caller' Feature On WhatsApp:
You can follow the below-mentioned steps to enable the 'Silence Unknown Caller' feature on your phone:
Open WhatsApp on your device and tap on "Settings"
Then, go to "Privacy" and open the "Calls" section
In the "Calls" section, turn on the "Silence unknown callers" option
In addition to the "Silence unknown callers" feature, WhatsApp also introduced "Privacy Checkup" to inform users about the privacy and security options WhatsApp offers, step-by-step, and help them choose the right level of protection.
"Selecting 'Start checkup' in your Privacy settings will navigate you through multiple privacy layers that strengthen the security of your messages, calls, and personal information," the company said in a blog post.
The Privacy Checkup offers different privacy controls, "Choose who can contact you," "Control your personal info," "Add more privacy to your chats," and "Add more protection to your account," such as two-step verification or biometric authentication.
Recently, the instant messaging platform introduced various additional features to enhance privacy and provide a safe messaging experience, such as the "Chat Lock" feature to protect sensitive chats behind a password, "Disappearing Messages" that automatically vanishes messages after a specified period, "Screenshot Blocking for View Once" that allows recipients to view media content only once, and "Online Presence Privacy" to control and keep your online presence private.