The instant messaging app is working on multiple features that will be launched this year. Whatsapp is rolling out a new feature that allows the user to pause and resume audio while recording voice notes. 
Currently, the feature is available for beta testers only. The users will see voice waveforms while recording a voice note which can be paused. Now, we can only pause and play the voice notes while listening. 
Whatsapp has also brought an option to play voice notes outside the chat. Earlier, if the user leaves the chat, then the voice note would stop playing, but now it won't. The global audio player is shown on the top of the chat window, and once you finish listening, you can click on the option of removing the audio player.
Now You Can Pause & Resume Voice Note While Recording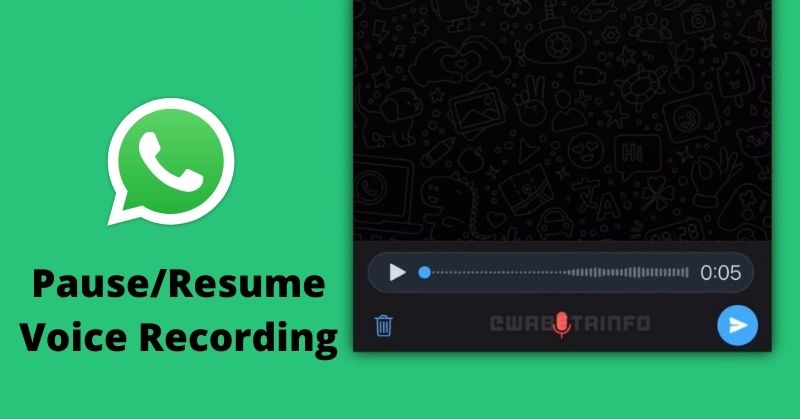 According to WABetaInfo, there is a new pause button that lets the user to pause the voice note and listen before sending it to anyone. One can also delete the voice note and start recording it again.
The new pause button is replaced by the stop button, where the user needs to listen to the while voice note.
The feature is available for few beta testers for the Android version 2.22.6.7 update. If you don't see the new feature while recording the voice notes, then your Whatsapp account is not yet ready. In the future update, you will receive the feature.
Recently, the company rolled out an update that allows the users to play voice notes in the background. However, this feature has few limitations. Like, you can't read messages from other users while listening to the voice note in the background.
Apart from this, Whatsapp is a testing feature that lets users create links to join calls on the app. Earlier, the messaging app brought the ability to join the group calls. Soon, you will be able to create a link for Whatsapp calls and invite other contacts to join.