Whatsapp is testing multiple features that will be added this year. Recently, there was news that Whatsapp is working on migrating chat history from Android to iOS.
Now, here comes news that Whatsapp is bringing two-step verification for desktop and web versions. Also, it will allow the users to choose and set wallpapers as backgrounds for voice calls on Whatsapp.
Most of the people use Whatsapp to work and communicate, so there are high chances of getting scammed. As criminals try to take advantage of Whatsapp users, we have seen many Whatsapp scams.
WhatsApp to Bring Two-Step Verification for Desktop & Web Versions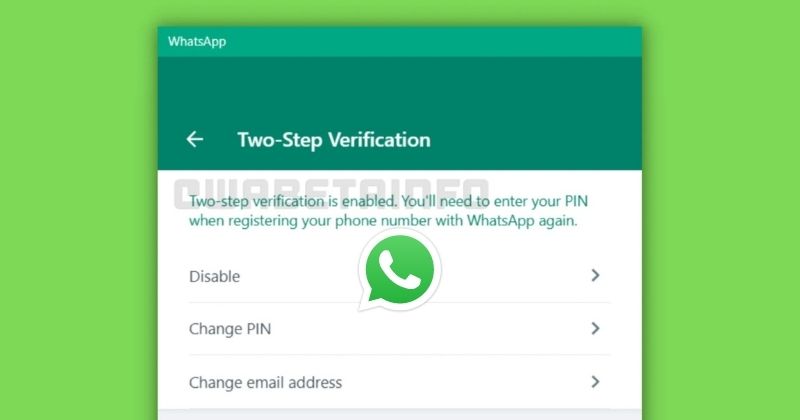 According to the reports by WABetaInfo, soon, Whatsapp users can enable two-step verification on the desktop client. The screenshot shared on the website shows that users can enable or disable the two-step verification, change PIN, and change the email address on the desktop app.
While registering a phone number on the app, Whatsapp allows the users to secure their account by adding a personalized PIN for logging in to the account.
Soon, Whatsapp will roll out the multi-device support feature that allows the users to access the app from desktop or web without keeping the phone nearby. So, adding two-step verification will help users to stay protected.
It is unclear when the feature will be available for public beta testers, as the function is still under development.
Apart from two-factor authentication, there are reports that the instant messaging app will show the chat wallpaper of the account when the user is calling.
Currently, we see the default wallpaper when a user makes a voice call. Showing, the chat wallpaper while voice call function is still under development, and it is expected to roll out soon.
The voice call wallpaper function is spotted on Whatsapp for iOS and will reach Android as well. However, there are no details on rolling out the feature.