As reported earlier, Microsoft is about to host a product launch event on 24 June. Microsoft is supposed to make some big announcements in the launch event and the upcoming desktop operating system – Windows 11.
However, before its official announcement, some details of Windows 11 has been leaked online. Unfortunately, the leaked details show a few screenshots of the upcoming operating system from Microsoft. Also, soon after the leaked images, the ISO files of the near-final release of Windows 11 has been dumped online.
If you are wondering what to expect from the upcoming release of Microsoft, you are reading the right article. This article will talk about all the things that we know so far about Windows 11.
What's new in Windows 11?
At first glance, Windows 11 looks like a refined version of Windows 10. It looks identical to Windows 10 but has a much cleaner and fresher look.
The leaked screenshots of Windows 11 show a new design. The UI of Windows 11 will have rounded corners, colored icons, and few new wallpapers.
The first noticeable change that users will see during the installation of Windows 11 is the new logo. In addition, the new boot screen logo of Windows 11 looks more clean and straightforward.
The design inspiration of Windows 11 has been taken from Windows 10X, which was built for dual screens but was scrapped later. Below, we have talked about some of the UI elements of Windows 11.
New Start Menu
The upcoming desktop operating system from Microsoft will have a new Start Menu design. Although there's a minor change in the Start menu, it looks more simplified. The new Start Menu of Windows 10 no longer supports live tiles, and it floats above the taskbar.
Taskbar
Although there's an option in Windows 10 to center the Taskbar icons, Windows 11 assigns all taskbar icons in the center by default. Also, users will find a dedicated button in the taskbar to add widgets like Weather, News, and more.
Rounded Corners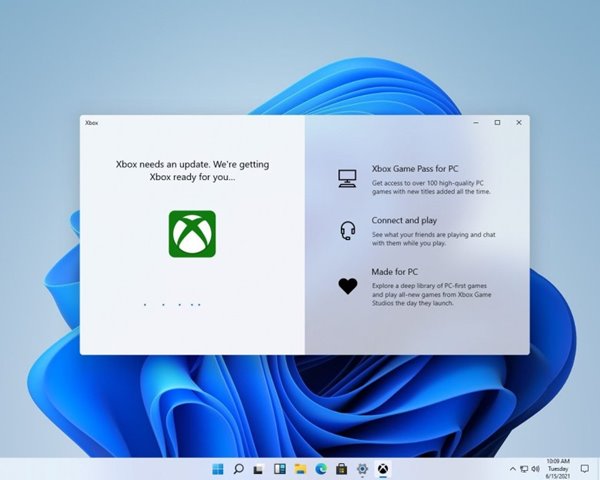 Microsoft also changed lots of UI elements in Windows 11. The Windows and Menus of Windows 11 appear to have slightly rounded edges. The rounded corners on all the System UI elements look clean and clean.
New Graphics in the Installation Wizard
The leaked images of Windows 11 also show new colors, graphics, and the installation wizard. Users will also see a new installation wizard while setting up network connections.
New Icon Pack
Microsoft also introduced a new icon pack that looks more modern and cleaner. You will see new icons on the Boot screen, the Start button, and the File Explorer. The combination of rounded corners and new icons gives a more modern and cleaner look to the operating system.
Snap Layouts & Snap Groups
Well, this is a feature that would help you maximize your productivity. Windows 11 lets you access all the apps you need and multitask with ease with tools like Snap Layouts and Snap Groups. The feature offers an option to split evenly between all opened programs.
Teams Integrated with Windows
Well, it's no doubt that Microsoft is promoting its Teams app wherever it can. The company also launched the consumer version of teams. The new Windows 11 operating system comes with Teams built-in. The Teams icon will be on the taskbar, allowing you to make calls directly.
Widgets
The operating system brings a multitude of widgets you can choose from. With the new widgets, you can stay updated with the news, information, and entertainment that matters most to you.
Run Android Apps Directly within Windows
One of the biggest features that Windows 11 introduced is launching Android apps directly within Windows. You can find the Android apps right on the Microsoft Store via Amazon's app store. Windows 11 will use Intel's bridge technology to allow Android apps to run natively.
New Wallpapers
With every new Windows release, Microsoft introduced a set of new wallpapers. Windows 11 also has a new light and dark mode default wallpaper. Below, we have shared the wallpapers.
So, these are some of the best features of the upcoming Windows 11 operating system.
How to Get Windows 11 Right Now?
You can install Windows 11 on your system; however, please be very careful while installing the leaked Windows 11 build, as it will have security issues.
Users would also face driver incompatibility issues while using Windows 11 because it's not a stable build.
If you have already made up your mind to give Windows 11 a try, then make sure to install it on a Virtual machine or any other secured device.
Download and Install Windows 11:
Before trying out the new Windows 11, ensure your system meets the minimum requirements. For that, check out the minimum system requirements for Windows 11.
Here's a step-by-step guide on downloading Windows 11 ISO & install Windows 11 on your computer. The article also has download links to the latest Windows 11 ISO files.
So, this article is all about the leaked Windows 11 and what we know so far. The information has been collected from various sources. I hope this article helped you! Please share it with your friends also. If you have any doubts about this, let us know in the comment box below.