Microsoft is bringing a new Operating System, Windows 11, and it will announce it at the press event on June 24. The CEO, Satya Nadella, said the company would announce the next version of Windows at the event.
However, before release, many details of Windows 11 has leaked, including the new start menu, wallpapers, and more. Now, the main question is will it be a free upgrade? As Windows 10 was a free upgrade for Windows 7 and Windows 8 users.
Windows 11 Will be a Free Upgrade for Windows 7, 8, 8.1, 10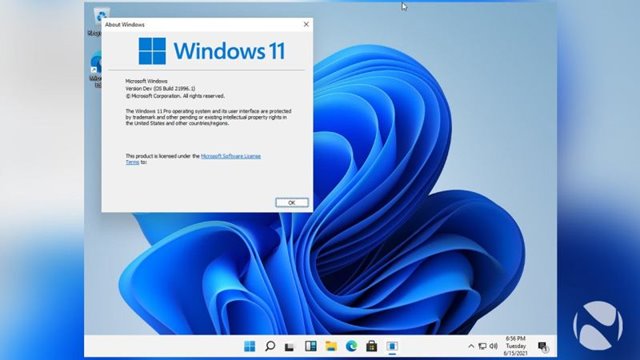 Even the rival macOS offers free annual upgrades, so Microsoft offers high chances to offer free upgrades for Windows. However, there might be limitations to the upgrade for Windows 10, Windows 8, Windows 8.1, and Windows 7 users.
A senior analyst in Microsoft, Michael Cherry, said,
"Traditionally, a version (Windows 8 to Windows 10) upgrade is offered for free or discount to those who are running the currently supported version of the latest OS".
Since 2015, Microsoft is now planning to announce Windows 11. The launch event will be live-streamed on June 24 at 8 AM PT 8:30 PM IST. You can watch the event on the official YouTube channel of Microsoft.
Windows 8 PCs are at least six years old, and Windows 7 is older. However, the company has not yet revealed the minimum specifications for Windows 11.
The leaked builds of Windows 11 code says it will be an upgrade for Windows 7 and Windows 8. Everything will be confirmed at the launch event. All those who want to build their own PC from scratch will have to purchase a Windows license.
The release date of Windows 11 is not yet out. Earlier, there were reports that Microsoft is planning to launch the new OS in the second half of the year. Another report claims that the upcoming OS will be out at the end of the year.
However, before its official announcement, some details of Windows 11 has been leaked online. Unfortunately, the leaked details show few screenshots of the upcoming operating system from Microsoft.
Also, soon after the leaked images, the ISO files of the near-final release of Windows 11 has been dumped online. Even the Windows 11 ISO file is leaked, which you can download and try.