Microsoft on Tuesday rolled out Windows 11 KB5030310 with all the essential features from the highly anticipated Windows 11 23H2 version.
This optional (non-security relevant) update for version 22H2 is called the "Moment 4" update and has the OS build number 22621.2361.
Windows 11 KB5030310 (Build 22621.2361) Brings 23H2 Features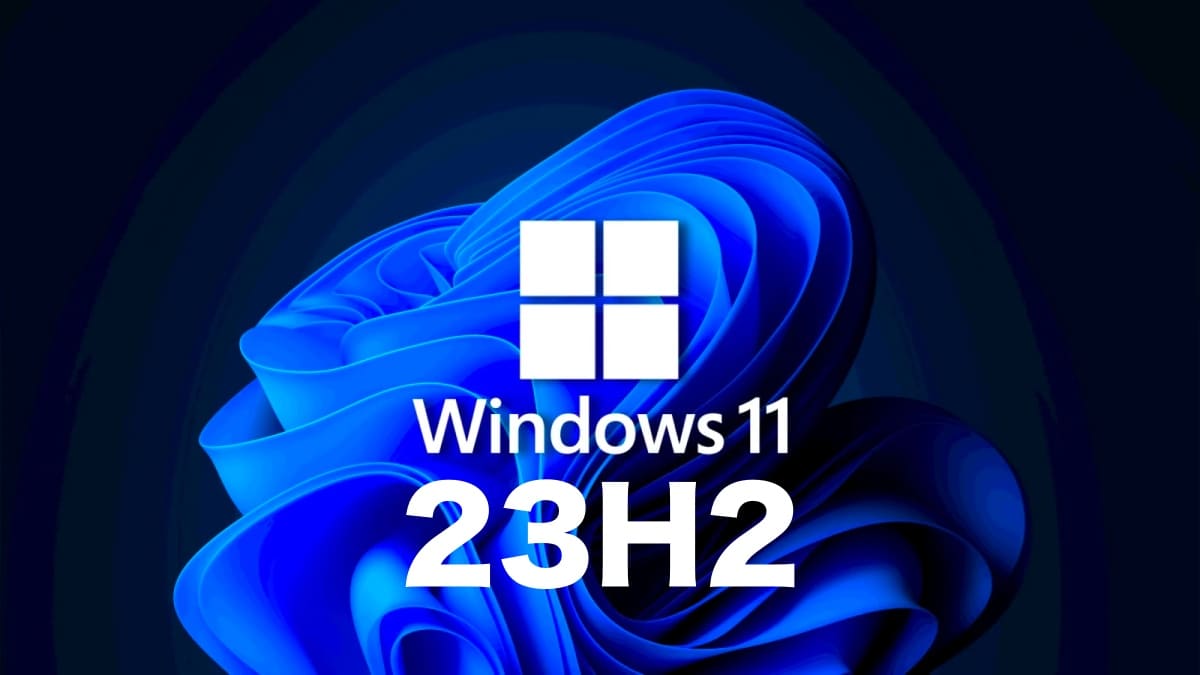 This free update is for all existing Windows 11 users, bringing 150 new features, including AI-powered Windows Copilot, a redesigned File Explorer, an improved Windows Backup app, dark mode support to Microsoft Paint, New Outlook for Windows, and more.
Since this is an optional update for Windows 11 version 22H2, it won't download or install automatically unless you manually select the "Download and Install" button in Windows Update.
Download Links for Windows 11 KB5030310
Windows 11 KB5030310 Direct Download Links:
To try out the new features, such as Windows Copilot and the revamped File Explorer, you will need to toggle on the "Get the latest updates as soon as they're available" toggle, which will download a Windows Configuration Update, enabling these new features.
Windows 11 Version 23H2 Features
Let's have a look at the new features and improvements introduced on Windows 11 KB5030310 (OS Build 22621.2361) version 23H2.
Windows Copilot: Copilot, an AI-powered assistant, is an essential addition to the Windows 11 interface. It is designed to accelerate your tasks, reduce friction, save time, and provide personalized answers, inspiration, and task assistance. For instance, help summarize a web page, compose an email to your daughter's new teacher, change your settings to dark mode, and much more.
Paint Cocreator: The Paint Cocreator preview offers an innovative text-to-image function, which allows you to unleash your creativity by simply inputting a text prompt, choosing a style, and generating a unique image. You can further refine your creation by using other Paint tools to add layers or draw on top.
Automated Video Creation with Clipchamp: Clipchamp is a video editor designed to make video creation easy for everyone, even those without editing experience. It can help you make the video with enhanced AI tools like Auto Compose. It allows you to combine your videos, images, and audio files, add text and effects, and then save the finished video to your computer.
Snipping Tool: Besides recording visuals from your screen, Snipping Tool will also allow you to capture sound using audio and mic support. In addition, Microsoft is also introducing two new "text actions" modes, enabling you to copy and modify text directly from screenshots.
Photos App: Microsoft has added new functionality to the Photos app to make finding, sharing, and editing photos easier. It has added background blur and enhanced search capabilities within the Photos app. In addition, finding specific images stored in OneDrive within the Photos app has been made more intuitive.
Passkey Experience: Windows has refined the passkey experience, aiming to simplify and secure your authentication process on any supporting app or website. Once set up, you can effortlessly sign in using the Windows Hello native experience, which includes a selection of biometric options, such as facial recognition, fingerprint scanning, or a personalized PIN.
Gallery In File Explorer: The Gallery feature in File Explorer allows you to access Memories with Ease 'Gallery,' which aims to make photo access easier. Gallery prioritizes recent snapshots from all user feeds, providing a seamless and efficient means of exploring your cherished memories.
Windows Backup: The new Windows Backup functionality allows you to transition between PCs effortlessly and choose your preferred backup options across most files, apps, settings, and credentials.
Enhancements In Presence Sensing: Windows has taken significant steps in refining its presence sensing features by introducing features like 'Adaptive Dimming.' Setting up presence preferences during the initial PC setup will allow you greater control over the computing environment and enable PC manufacturers to develop solutions based on presence sensing.
Narrator And Voice Access: The Narrator now utilizes natural, human-like voices and supports additional languages. Voice access has been extended to make PC logins easier and provide functionalities on the lock screen.