On Windows 11, you don't need a security tool to safeguard your device as the operating system already includes a built-in security tool called Windows Security. Windows Security is available for Windows 10 and Windows 11, and it can protect your computer from unknown threats.
Even though the Windows security app can fix various security issues on your computer, what about the privacy loopholes? Windows Security boosts your privacy, but there's always room for more.
You can install several tools on your Windows 11 to boost your security and privacy. Many free Windows 11 apps on the web can make things difficult for threat actors to break into your device's security.
5 Best Free Windows 11 Privacy and Security Tools (2022)
Below, we have shared some of the best free Windows tools to boost your device's security and privacy. Hence, if you are interested in exploring such apps, read the right guide. Let's explore the apps.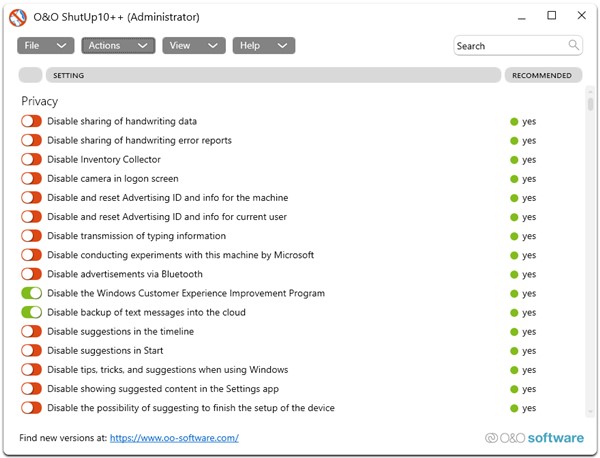 O&O ShutUp is a Windows 11 app that can significantly boost your device's security and privacy. While it's not an official app from Microsoft, it does a great job of disabling all stubborn and annoying Windows features.
The user interface of O&O ShutUp looks clean, and the program is very lightweight. O&O ShutUp is a portable tool; hence it doesn't require installation.
Regarding the features, O&O ShutUp can do a wide range of essential things for your device. For example, it can disable the camera on the login screen, disable the error reporting feature, disable automatic driver installation, remove Cortana, and more.
Well, you can take Blackbird as an O&O ShutUp alternative, as it does the same thing. It's a powerful private tool that boosts your PC's performance.
The user interface of Blackbird looks old school, but it's pretty capable. Like the O&O Shutup, Blackbird is a portable tool requiring no installation.
Launching the Blackbird will immediately run a scan to find potential issues on your Windows 11. Blackbird blocks the Windows Telemetry data collection, removes ads from the operating system, and disables pop-ups, Windows services, and many more.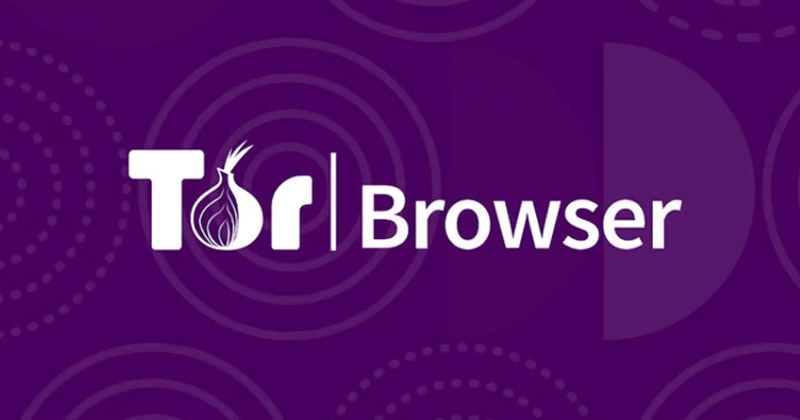 Well, Tor Browser is a fantastic privacy protection tool everyone should use. Tor Browser runs on every version of Windows and is a web browser.
Compared to VPN services, Tor Browser provides you with better privacy protection as it connects to the Tor Network. Tor Browser is the official browser for the Tor Project, and it makes you completely anonymous.
While Tor Browser is easy to install and use, setting it up could be challenging. With proper Tor Browser settings, you can maintain complete anonymity and block invasive scripts and trackers from the web pages.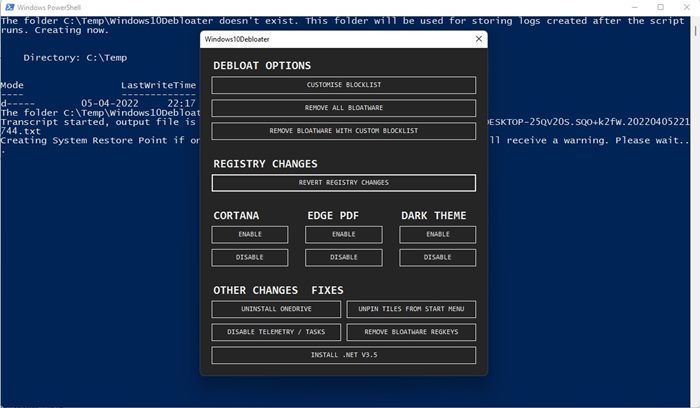 Well, Windows10Debloater is a tool that also works with Windows 11, and it can perform specific tweaks on your PC to improve performance.
The tool can uninstall bloatware from your device, such as OneDrive, Disable Telemetry, Unpin Tiles from Start Menu, Disable/Enable Cortana, and more.
For those who often make inappropriate changes to Windows Registry and forget about it, the Windows10Debloater tool includes an option to revert all changes. Overall, Windows10Debloater is a great Windows 11 device to fix various issues.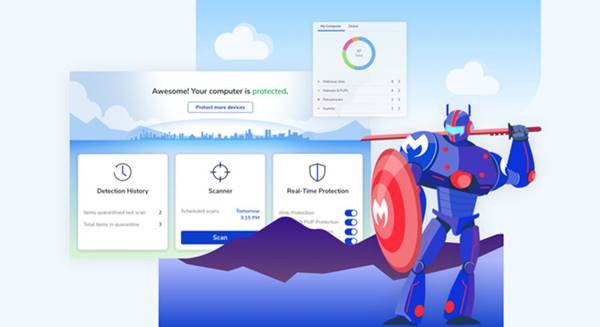 You have many free security tools available for Windows 11, but Malwarebytes is probably the most powerful one. Malwarebytes can find and remove threats that other security suites can't.
Even though the premium version of Malwarebytes is a bit more expensive than other options, it's worth every penny. You can use the free version even if you don't have the budget to purchase the premium version of Malwarebytes.
The free version of Malwarebytes can protect your PC from threats, but you won't get real-time protection. Malwarebytes can remove all sorts of security threats from your PC, such as viruses, malware, PUPs, adware, and more.
Also read: 10 Best Free Antivirus Software For Windows 10/11
So, these are some of the best privacy and security tool of Windows 11 that you shouldn't miss. If you know of any other helpful tool for Windows 11, let us know in the comments below.