It doesn't matter whether you are using WiFi or ethernet, if you have a limited internet bandwidth, then you need to monitor the data usage. Let's admit; when we are online, we tend to get carried away and sometimes end up exhausting the whole month's internet package within a few days.
These habits can be disturbing, but it can easily be controlled by using a proper data monitoring app. There are lots of Windows 10 applications available out there that let you monitor your internet usage. In this article, we have decided to share some of the best Windows 10 apps to track internet usage.
List of Best Windows 10 Tools To Monitor Internet Usage
So, if you have a limited broadband plan, then check out the five best free programs to monitor your daily, weekly, and monthly internet usage.
Well, NetBalancer is one of the top-rated and advanced network monitoring tool available for the Windows 10 operating system. With this app, you can easily monitor multiple network adapters. The tool can also be used to monitor system services also. With the premium version, you can also set speed limits for each of the running processes.
Well, if you are searching for a Windows 10 tool to check your current and past network activities, then Glasswire might be the best pick for you. It presents a detailed overview of all your internet activity in graphs. It also lets you go back in time up to 30 days to see which apps and processes have caused a spike in network activity. It also enables you to create firewall rules.
Well, NetTraffic is a lightweight, but extremely powerful data monitoring tool that one can use on Windows 10 computer. With this tool, you can track bandwidth data on multiple network adapters, LAN, and WiFi connections. However, the app has few drawbacks like it doesn't track the users or the apps. It also has a floating widget that shows the necessary details as per your preference.

It's one of the best and lightweight bandwidth monitoring software that you can use on Windows 10 computers. Once installed, the tool remains in the system tray and displays the bandwidth usage of Now, Today, and This Month. It's fairly simple to use, and its ideal for those with limited bandwidth broadband/ADSL connection.
It's the last one on the list and probably the most powerful one. It's one of the most advanced bandwidth monitoring tools available for the Windows operating system. It has lots of unique tracking features that help you keep a watch on the system's network bandwidth. The tool also lets you set a global network limit. Apart from that, it also has a floating widget that shows real-time network data usage.

Well, if you are searching for the best, free, and open-source bandwidth monitoring tool for Windows, then you need to give BitMeter OS a try. With BitMeter OS, you can easily keep track of how much you use your internet bandwidth. The tool is extremely lightweight, and it runs in the background without slowing down your device.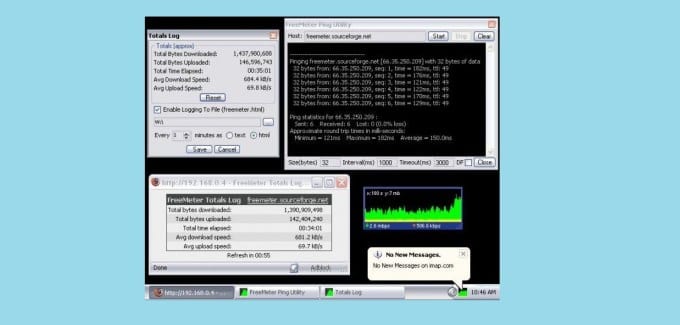 FreeMeter Bandwidth Monitor is a portable tool to monitor the download/upload speed & bandwidth. Since it's a portable tool, you can store FreeMeter Bandwidth Monitor on a USB flash drive and run it on any computer. The tool is pretty lightweight, and it doesn't strain the computer's overall performance.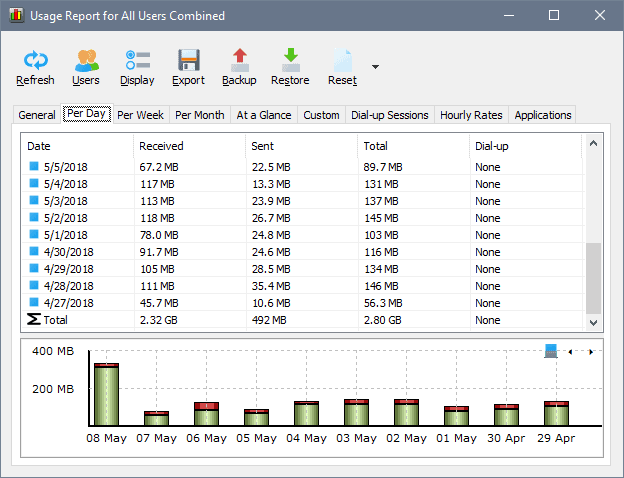 NetWorx from Softperfect is another best bandwidth monitoring tool that you can use on Windows 10. The tool is mostly used to collect bandwidth usage reports and measuring the internet speed. NetWorx also supports cable modems, ADSL, Wifi Cards, and more.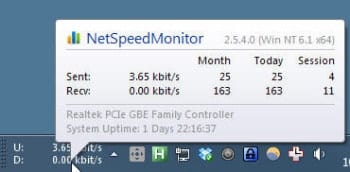 Well, NetSpeedMonitor adds an internet speed meter tool right on the taskbar. The taskbar meter shows the upload and download speed in real-time. You can even open the NetSpeedMonitor panel to check more details like bandwidth usage, app-based data usage, etc.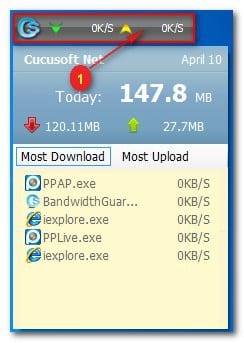 It's a free bandwidth monitoring tool for Windows that you can use today. What makes Cucusoft Net Guard more useful is that it tells you about the app or processes using your internet. With Cucusoft Net Guard, you can easily monitor your broadband usage. The tool can also be used to set up a monthly limit for internet traffic.
So, these are the five best Windows 10 apps to monitor internet usage. I hope this article helped you! Share it with your friends also.