As usual, YouTube might be making another effort on a free feature to make it exclusive to the premium subscription. This time it is expected to shift the 4K videos feature to the paid subscription holders.
Recently, the company has also announced to launch new monetization program for YouTube Shorts creators, and on the other side, it is planning to cut out one more feature from free plan users.
Youtube Might Soon Not Allow Free Users To Watch 2160p Quality Videos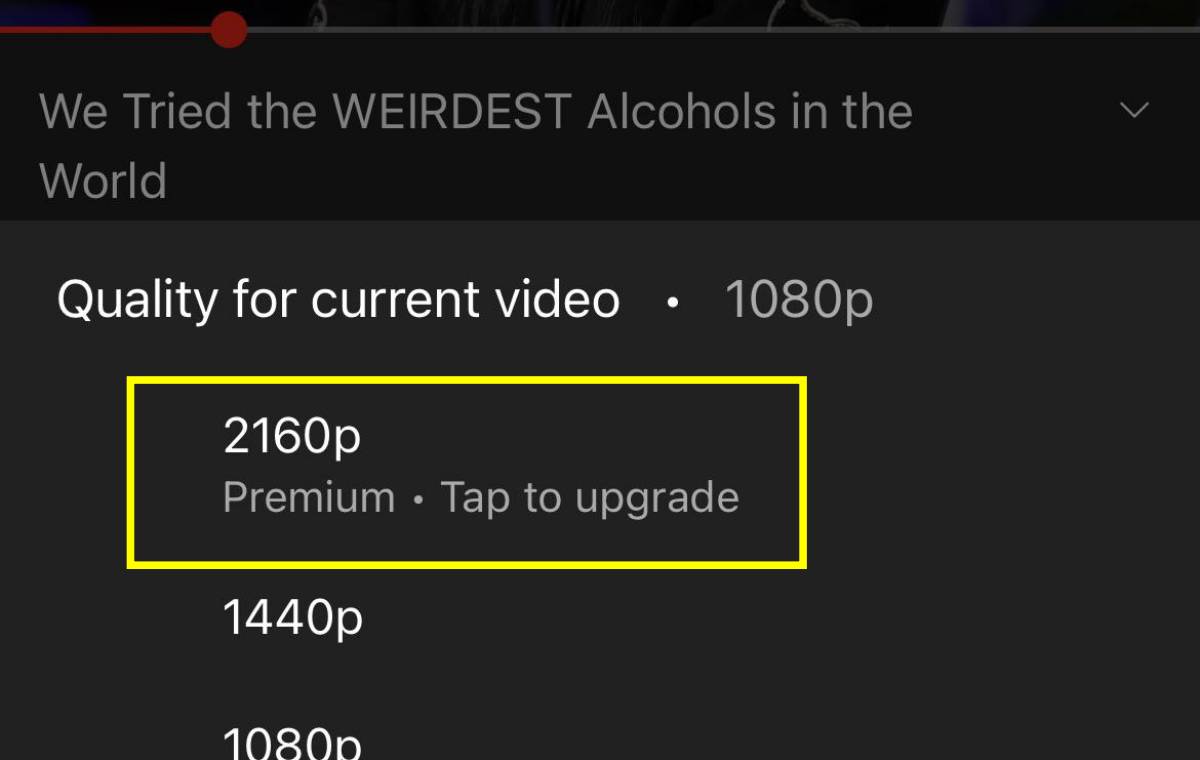 This tip came out from a Redditor u/Ihatesmokealarms, who also shared a screenshot about this change, but the company hasn't confirmed that they are experimenting with this feature.
As you can see in the above screenshot, which is captured from the iOS's YouTube app and mentions playing video in 2160p (4K) quality, you need to upgrade to Premium, and for that, there's a link for "Tap to upgrade".
However, you're still allowed to play videos in 1440p quality, and as we all know, the most commonly used quality is 1080p (HD), and even most of the videos only support 1080p (HD) quality as the highest quality.
Besides, there are also chances that this restriction will come for different devices. For example, we would see it in smartphones, or it might only be for high-end devices.
As the company allows Premium Subscription holders to experience the experimental feature, we have also checked it out on our YouTube Premium, but it is unavailable there.
And even YouTube's experimental new features page says, "No features are available at the moment," which means the company is yet to announce it because it is experimenting with it.
There are also chances that this feature will not come out as public because it is under the experiment phase and depends on feedback from the beta tester users. We will let you know when the company announces it.