[dropcap]W[/dropcap]e all know very well that hackers now rule the internet, no matter how strong your security implementation is, as hackers will always find a way to hack into your very precious accounts. Hence, today here in this awesome tutorial we will simply show you how to enable or turn on the well-known 2-Step Verification for Microsoft account.
How To Turn On 2-Step Verification For Microsoft Account
There are several online platforms that offer a system of two-factor authentication simply to fight the most against piracy in user accounts. Now, many of you might be thinking that what is two-factor authentication? Don't worry, as here in this tutorial we will tell you what it is.
Basically, it is a security system that consists, as a general rule, of sending a code or password to the user through SMS or by e-mail. Once you receive the secure OTP or code simply you have to put it on your account simply to sign in.
Also Read: Top 25 Ultimate Hidden Tricks and Features Of Android
Hence, the two-step verification is one of the best ways to protect your accounts, whether it is your e-mail or social network account. In this way, you do not need to have the password to access your account, but the fact is that after activating this security system you need to have physical access to your mobile phone.
Therefore, it is strongly advisable to activate this well-known security feature, of course, I am talking about the two-step verification in your Microsoft account as soon as possible, in order to save your Hotmail, Office, Skype account and all the services of this company, of course, Microsoft.
Setting it up is quite easy and you can do it in a matter of minutes from any PC with Internet access, although of course, from now on, entering your account will be a bit slower, all for the safety reason.
It is also highly recommended that you do the same with your Google account, especially if you have an Android device and if you don't know to do so then simply click here to know how to activate 2-step verification for your Google Account.
Usually, the authentication SMS simply arrives with a code or OTP in a few seconds only on your registered mobile number, so you do not have to worry about anything. With the well-known security system, of course, 2-step verification, you add an extra layer of security on your account.
As once you set up this well-known and almost unhackable security system, every time you authenticate or sign in your account, you will receive an OTP or code on your smartphone simply to confirm the authentication to successfully sign in to your account. So, now without wasting much time let's get started and explore the tutorial mentioned below.
First of all access your Microsoft account.
To access your Microsoft account simply click here.
Now login your Microsoft account.
After performing the above step now you will get a window like this.
Now you have to click on the "Update your security info" card or box.
After the above step now you will get a window like this.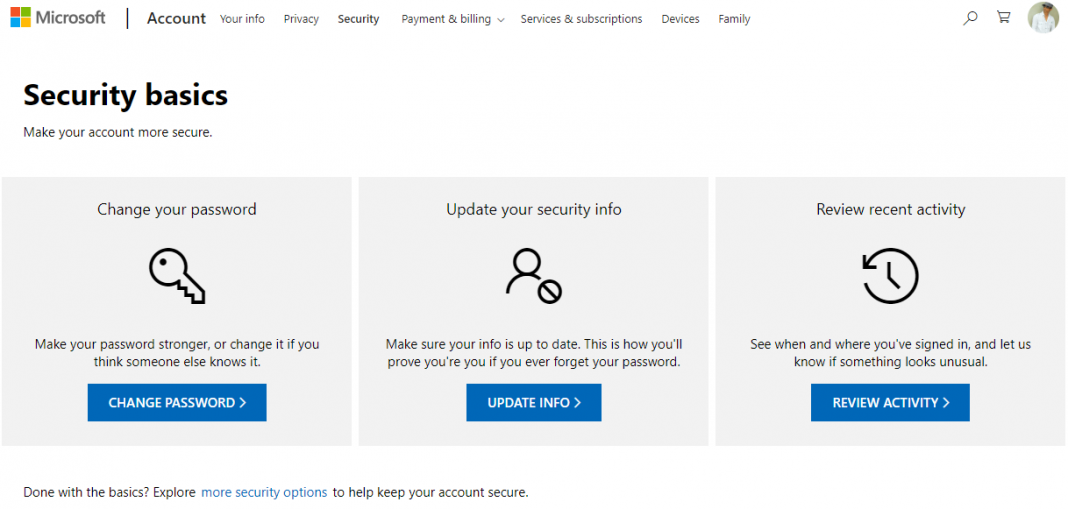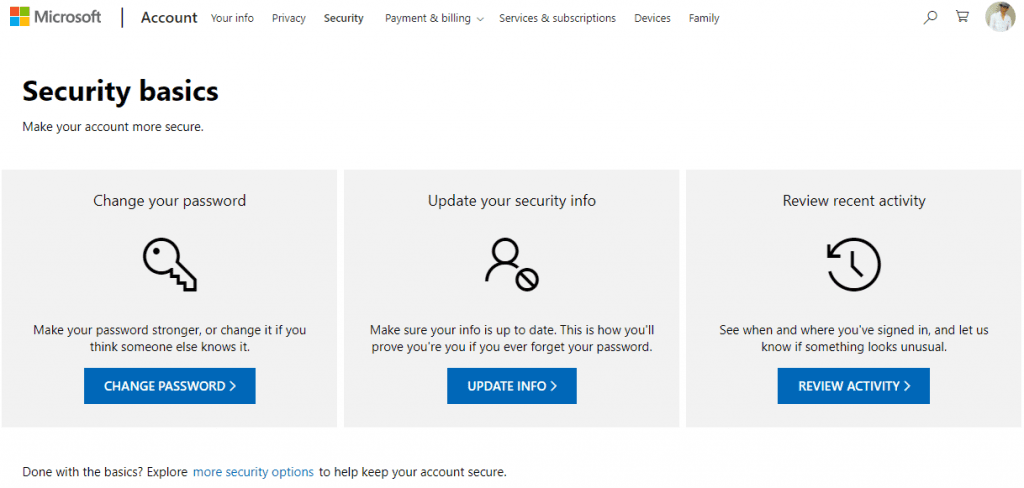 Now simply click on the "Update your security info" option.
After the above step now you have to click on "more options".
Now from this window, you have to activate or turn on the Two-step verification option.
That's it now you are done.
After seeing this tutorial step by step now you can simply configure and turn on the 2-step verification on your Microsoft account. However, apart from the tutorial, we must have to admit that this feature is undoubtedly an important security feature which simply adds an extra layer of security on your account.
Also Read: Top 25 Coolest Notepad Tricks, Hacks & Commands 2019
Therefore, if you do not yet have activated the 2-Step Verification then do not delay or hesitate to activate it now simply to add an extra layer of security on your Microsoft account. So, what do you think about this? Simply share all your views and thoughts in the comment section below. And if you liked this tutorial then do not forget to share this tutorial with your friends and family.