Smartphones and tablets are famous for tying up a relationship with cybercriminals. Let me ask you one question how big is the internet? I guess you will never try to figure it out. The internet is vast. It's a challenging task to estimate the actual bytes of the internet. So you can easily create an image in mind that in this vast place, there must be some criminal activities that are well-known by cybercriminals.
Signs That Proves your Android Smartphone Is Infected
Around 55% of Cyber criminals target mobile users, and Android is one of their favorite. But you can quickly determine whether your phone is one of them which is trapped by mobile malware. You are bound to get indications whether your phone is infected by mobile malware. I will give you some valuable clues that will clarify whether your android smartphone is infected or not.
1. Unnecessary Ads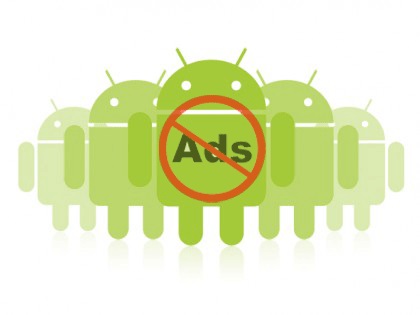 If you are using an Android phone and getting unnecessary ads popping up on your screen too frequently, there are possible chances some type of bugs or malware infects your phone.
The purpose of popping up ads on your home screen is simple, the criminals want you to click on that ads, and they will try their level best to hack your phone and steal your precious data.
2. Unexpected SMS delivery
Malware can make your pocket cry. If you have malicious apps already installed on your device. It will automatically send an SMS or can make a call to various numbers without your permission.
So, check your SMS inbox for spam or unknown outgoing SMS. If you find an SMS not sent by you, there's a higher chance your phone is hacked.
3. Social Media Ads
The best way to know if your phone is affected by ADWARE is by browsing Social networking sites like Facebook, Twitter, Pinterest, etc.
Usually, these sites don't show spammy advertisements, but if you see such advertisements in your profile, there is a sure chance that you have installed Adware on your phone while downloading any app.
4. Low Battery Backup
You will witness a considerable drop in your battery backup. The reason behind this is if you install any malware on your smartphone, it must be running in the background silently, putting loads on your processor & RAM, and eventually draining the battery life.
5. Phone Lagging
If your smartphone is freezing a lot or has been slowing down, you might have allowed third-party sources to access your phone. Malware can reside on the apps installed on your Android and can silently gather information from your phone.
Modern malware are deigned to run silently in the background all the time, consuming your phone's resources and causing your phone to lag.
6. Unexplained data usage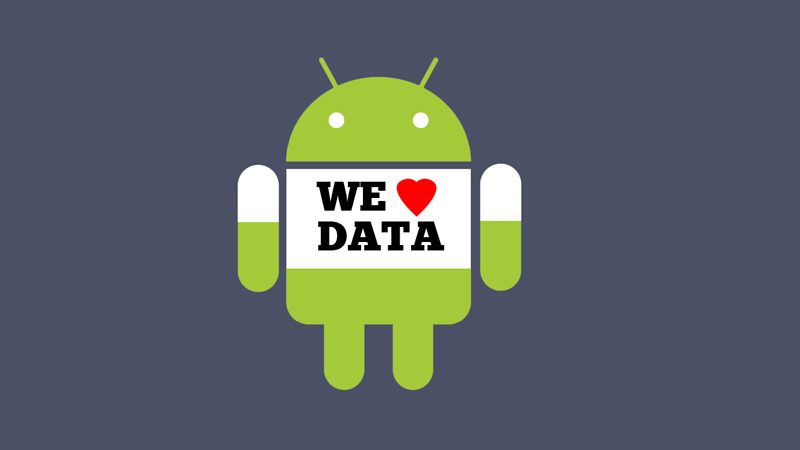 You could notice unexplained data usage if your phone is infected by malware. You will find high data usage in Google Chrome or any other browser.
Not only that, but you may even notice data usage on apps you rarely or never open. So, check the App Management page and review the data usage for apps.
7. Phone Calls Drop
Most of the time, the call drops or the calls not connecting problem appears due to poor network services, but if your phone drops call more often despite having full signal strength, this could indicate malware. So, users who notice more than normal call drops can use some good antivirus or anti-malware tool as soon as possible.
8. Having strange apps
If your Android home screen shows apps you never downloaded, it might be affected by some critical malware or adware.
You need to uncheck the "Download from Unknown sources" option from security settings. If you have noticed any unusual apps on your android device, it's better to uninstall them.
9. Apps Taking a Long Time To Install
App installation times depend upon the processing power and RAM. However, if apps take minutes to install on your device, you need to check for malware or adware.
We were not talking about the downloading; here, we are talking about the app installation time.
10. Android Taking a Long time to boot
If your Android device takes more time to boot, it might indicate low memory storage or low ram. However, sometimes due to malware or adware, Android might take longer than usual to boot up. While you can't do much to decrease the boot time, running a full anti-malware scan will surely help.
Also, you need to review the apps installed on your Android. Sometimes, removing useless apps also decreases the boot time.
11. Frequent restart of your Wifi, Bluetooth, etc.
If malware or adware were interfering with the functioning of Android, you might notice some problems while using WiFi, BlueTooth, Nearby Share, etc.
Modded apps, hacked apps, or malware can interfere with the working of WiFi, BlueTooth, and other connectivity problems. So, if your phone is automatically turning on/off WiFi, Bluetooth, etc., you need to check for malware.
If malware has already corrupted your Android data, you may need to factory reset your smartphone.
12. Search Drawer, Quick Access Not Working
This is the most common thing you will notice if your Android smartphone is infected. If your Android is infected, some system features, such as the Search Drawer, and Quick Access Menu will not work or take more time to load.
Therefore, if you recently spotted that your App drawer's search is not working, you need to find and delete the malware.
13. Overheating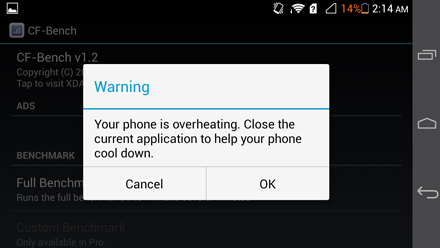 Well, if your phone is overheating while playing games, it is okay. However, if your phone starts to overheat even on normal use, you need to look for a proper antivirus solution.
Sometimes, hidden malware consumes lots of ram and CPU usage, which causes the phone to overheat.
14. Redirect Malware
Well, if your Android just installed a redirect and pop-up malware, you will notice spammy web pages on a web browser.
The pop-ups might even appear on your Android home screen. So, in this case, you need to find and remove the malicious apps from your Android.
15. Unable To Find The Malicious App?
Malwares are now becoming smarter and can disguise itself as a legitimate app. So, you need to look at all installed apps closely.
If you cannot find any suspicious app, you need to boot your Android into safe mode and check for the malicious app.
So, these are some signs that provide your Android is infected. If this article helped you, make sure to share it with your friends and family members.