The only reason we love using Android is the custom things it supports. There are tons of apps that are there in the market that make your interaction with this OS smoother.
Just take a brief look at the Google Play Store; you will find apps for every different purpose. Actually, Android is an open-source operating system, and the customization options are endless.
Steps To Add and Use face Unlock Feature on Any Android
Until now, we have shared many guides on Android; today, we will share another best Android trick that will allow you to use the face unlock feature on your Smartphone. Even though face unlock is available on modern smartphones, you can follow the steps if your phone doesn't support it.
1. First, you need to download and install the app IObit Applock: Face Lock & Fingerprint Lock on your phone. You can get the app from third-party app stores.
2. Once it is installed, open it, and you will be asked to set a default pattern or PIN for security purposes.
3. Now, on the next screen, you will be asked to select the apps and options you want to lock. Tap on the lock button beside the app name to lock it.
4. Once done, the app will ask for granting permissions. Grant all the permissions that it asks for.
5. Now, on the top left of the app, tap on the three lines button and select the Face Lock option. Now, the app will start downloading the Face unlock database.
6. Once done, you need to add your face to the app, and it will take some time to process your face and get it stored in the database.
7. Once that is done, you need to select the apps you want to lock using the Facelock feature.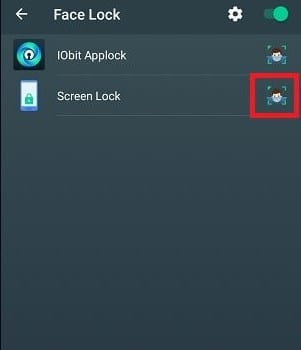 That's it! Now the Face unlock feature is added to your Android, and you can use this in the selected app to unlock them smartly.
So, these are some of the simple steps to add and use face unlock on any Android smartphone. If you need more help enabling the face unlock feature on Android, let us know in the comments below.