Android M Might Have Fingerprint Login System
Today we are with the discussion on the upcoming feature Fingerprint Login System in Android M. As we already discussed about the disclosure of the releasing of android M this summer  and now our researcher got an information about a feature in Android M. Actually this feature is available in some of device in market. And as we know fingerprint unlocking is the best was to secure your android device. So just read out the below post to proceed.
Android M Might Have Fingerprint Login System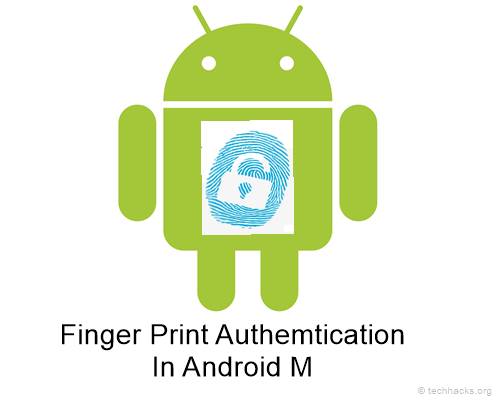 As android M is now releasing on this summer with a wide range of features to the user and now it has been found that there might be a fingerprint authentication in upcoming Android M. As for this feature there must be a hardware support to scan the fingerprints and unlock the device. Although devices like Apple iPhone 6, Samsung Galaxy S6, Galaxy S6 Edge and HTC One M9 etc already have their own fingerprint system but rest of the android is not having this. So they have to work on this to run this feature on them.
Recently google had also provide the fingerprint login to its services like gmail, google purchases, google wallet and many more. As this fingerprint authentication is most secure way to protect your credentials from the unauthorized access. So it will might be added in Android M.
So above discussion is all about Android M Might Have Its Own Fingerprint Login System. So this feature must going to be very rock in android M as the hardware companies will work on their hardware to make them support this feature and provides the users better features. Hope you like this cool news, don't forget to share it with your friends and leave  a comment below if you have any related query.