Apex Legends Mobile officials stated that the game is coming to Android, so be ready with pre-registration. They also declared satisfactory for iOS users that Apex Legends Mobile will launch later this month.
Recently, Ubisoft has also announced the famous FPS shooting game Tom Clancy's Rainbow Six Siege for the mobile, and they also unleashed a Beta program for the selected players.
After all the testing and Beta, the most awaited mobile shooting game after Call of Duty mobile, currently, no exact date is provided, but now it has its launch deadline.
Apex Legend Mobile is Officially Confirmed to Launch This Month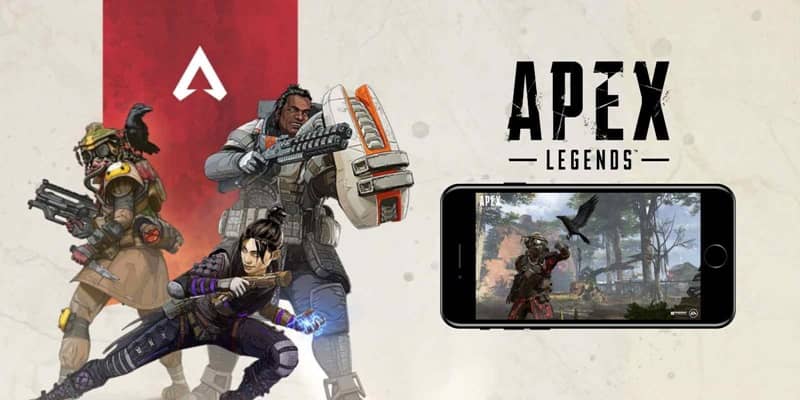 Like PUBG, the famous free-to-play battle royale combat game, Apex Legends from EA Games is getting a mobile adaptation, which we have known for a year. Currently, it is only available for Consoles and PC.
Now your wait is over because Apex Legends Mobile has officially tweeted on Monday, where it announced the Apex Legends Mobile would arrive this month on both Android and iOS, and it also said to register for the Pre-register, so that you can be ready for its drop-in.
Legends change the game. But they can't do it without you.
Pre-register and be ready to drop in… later this month!

Android – pre-register now! https://t.co/IB2byHHKrZ
iOS – sign up here for pre-reg updates: https://t.co/A0s3xZGNfk pic.twitter.com/uhZIfoJjWR

— Apex Legends Mobile (@PlayApexMobile) May 2, 2022
This tweet also showcases the video teaser of the game character getting ready with the slogan 'Something legendary Arrives this Month'. Also, the game launch for iOS might be after Android, but it will take place this month.
Mainly, You can Pre-register and get pre-registration rewards in-game after the game launch. Rewards include Teeth Cutter – Epic R99 Skin, Molten Earth-Epic Skin, Fateful Games-Banner Frame, and On Target-Banner Pose.
Also, the developers said, "As we hit 15 million and 25 million pre-registrations, we'll unlock a new holospray and Pathfinder's Sunfire Initiate skin".
How to Pre-register for Apex Legends on Android
First, go through this Android link, and it will take you to the Play store page. Now you have to click on the Register button and Registered. After launch, it will automatically download to your device with an internet connection. Make sure that is your device capable enough, and you can see game requirements here.
How to Pre-register for Apex Legends on iOS
Currently, it is said that iPhone users do not require pre-registration, but they can get iOS pre-reg updates, and you will also check the game page on App Store. You can download it when available.