Apple is working on its Next-Powerful chip called the M2 chip, the second version of Apple's M-series silicon chip. This chip might get launched this year.
Recently, The latest leaks of the iPhone 14 have suggested that the company is planning to feature the newly designed notch in pro models only, the pill-shaped and hole punch cutout.
In November last year, Apple was first spotted working on its sequel of the silicon chip, and also rumors going on the M2 chip might be less potent than M1 Pro & Max.
Apple M2 Chip: Everything We Know So Far

Earlier, Apple used to build their Macs with Intel processors, but the company decided to launch its own chips for Macs.
Apple M1 Chip
On 10 November 2020, Apple introduced the M1 Arm-based architecture chip, which also integrated with GPU, and it was the top-performing processor of the year. Apple released its M1-powered MacBook Air‌, 13-inch MacBook Pro, and ‌Mac mini‌.
The M1 chip combines some elements to make it more potent, including the CPU, GPU, and Neural Engine, 16 billion transistors which induce more efficiency than previous Intel chips. Also, the M1 is the only Apple's fastest 8-core CPU available with low-power consumption.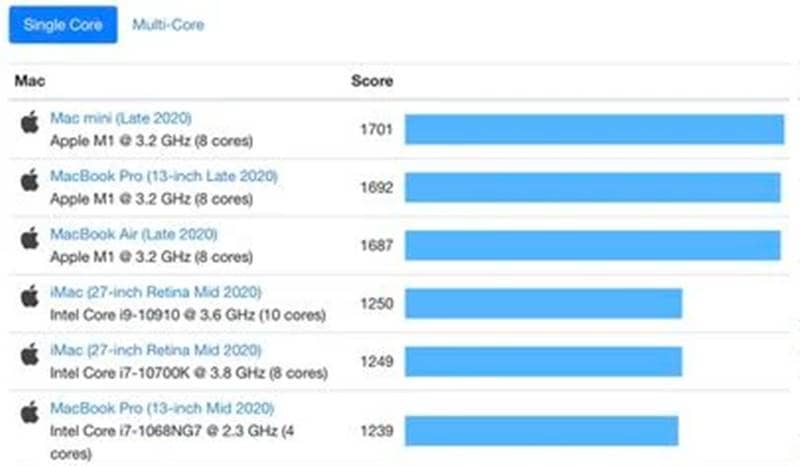 In October 2021, with the iMac‌ and the ‌iPad Pro powered by the M1 chip, the company launched M1's two other variants, the M1 Pro & M1 Max, faster than the previous because a 10-core CPU possesses both chips.
Apple M2 Chip: What We Know
The next-powerful Apple for Macs, MacBooks, and iPads is on its way, named the M2 chip, which will succeed the M1 chip. It was first spotted after the launch of M1's variants, and as rumors suggested, the company is also planning its powerful variants, and testing for some iMacs and MacBooks also started.
According to Bloomberg, the entry-level M2 chip seems to be in the testing period with a Mac mini 2022 codenamed J473, MacBook Air 2022 codenamed J413, and  MacBook Pro 2022 codenamed J493. Additionally, Apple is rumored to plan a newly designed MacBook Pro with an M2 chip and around nine Macs launch this year.
Interestingly, with the M2 chip launch, we might also see devices powered by M2 chip variants. If not, the company will launch the elevated variants later or in Q1 of next year.
Apple's M2 Chip Expected Specifications
The latest rumor suggests that this chip will not exceed the Apple M1 Pro & M1 Max chip, but previously the reports said it would retain the 12 CPU cores.
However, even M1 Max & Pro chips have 10 CPU cores. So we can say that currently, it's not identical to say about its cores, but there might be 8 to 10 CPU cores and 10-core GPU only.
The M2 Pro and M2 Max are also in the race and getting tested for 14-inch and 16-inch versions of the MacBook Pro. Besides, no specs about them have been suggested yet, but indeed they will surpass the M1's variants and might possess the 12 CPU cores and 38 graphics cores.
Discontinue
As DylanDKT reported, the M2-powered 13-inch MacBook is not a successor to the current 14- and 16-inch laptops, but Apple will upgrade 13-inch MacBook Pro with M2 powered chip and other features. Due to this redesign MacBook Pro, Apple will discontinue the previous M1-powered 13-inch MacBook Pro.
Also, there's a rumor that Apple might discontinue its M1 chip after this M2's launch, and M2-powered Macs & MacBooks will be priced at affordable costs.
Release Date
There is no official confirmed date, but Apple's past launching data says its launch progression is fast for chips. In the past 2 years, they launched around 4 chips, 3 for its Macintosh and 1 for MacStudio, so the chances are very high that it will announce it at the Apple WWDC 2022, which will take place from 6 June to 10 June.