We will find that the smartphone world has evolved a lot over the past few years if we look around. These days, smartphones are getting bigger and better. It's pretty standard for a modern Android device to have at least a 48-megapixel camera. Even smartphones now have as many as four cameras.
We can't resist our urge to capture pictures with such high-end camera specifications. Smartphones also serve as the best tool to share captured images quickly via social media apps. However, sometimes, we find that the image is too large to be shared at sharing.
Also Read: Best Android Apps To Remove Audio From a Video
List of 10 Best Free Android Apps To Reduce Image Size
At that time, we wish to crop or compress the picture. Many Android apps are available on the Play Store that can do all image compression stuff for you. This article will share some of the best free Android apps to reduce image size.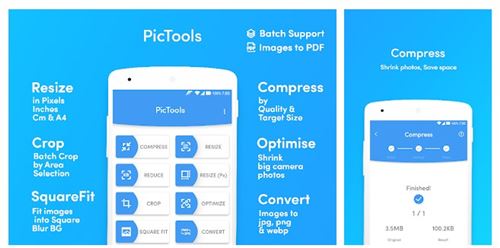 If you are looking for an Android app to perform batch image compressing operations, then PicTools might be the best pick for you.
PicTools is one of the best picture resizers, croppers, converters, and compressor apps available on the Play Store. In addition, the app can reduce your photo size to KB.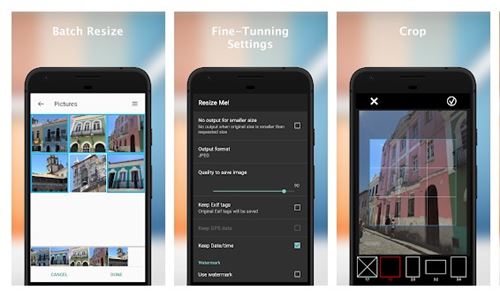 Resize Me! is not exactly an image compressor, but if you know how to use it, you can delete a few KBs from your image files.
The application lets you resize photos, crop images, and convert images into different formats. If you want to compress the size, adjust the size, crop the unnecessary parts and convert it to a lightweight format.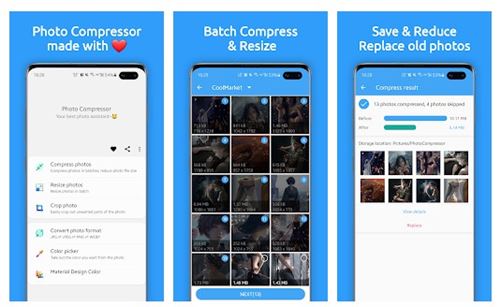 Photo Compressor and Resizer from Pocket App is another best image compressor application that you can use on Android. The good thing about the app is that it uses intelligent lossy compression technology to reduce the file size of any photo.
The application is entirely free to download and supports batch compression features. Overall, this is an excellent app for reducing the file size of an image.
As the app's name says, Photo Compress 2.0 is an Android app meant to compress large photos into smaller-sized photos with very less loss in quality. With Photo Compress 2.0, you can easily compress, resize, and crop photos.
Not only that, but it also allows multiple images to compress at once. Apart from that, you can also decide the quality of the compressed images.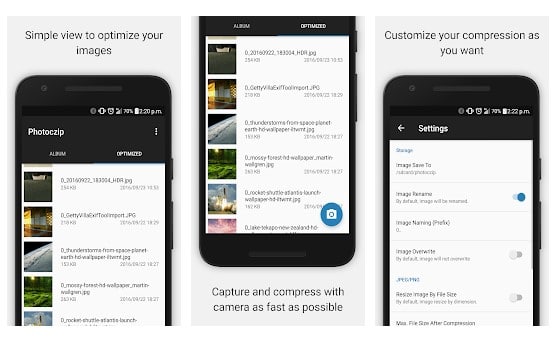 Photoczip is for those searching for an Android app to compress, resize, and zip all your photos. This app simplifies all your work related to image compression.
It also allows you to edit the JPG image metadata, preview compressed images, shrink photos with different sizes, etc. So, Photoczip is another best Android app to reduce image size.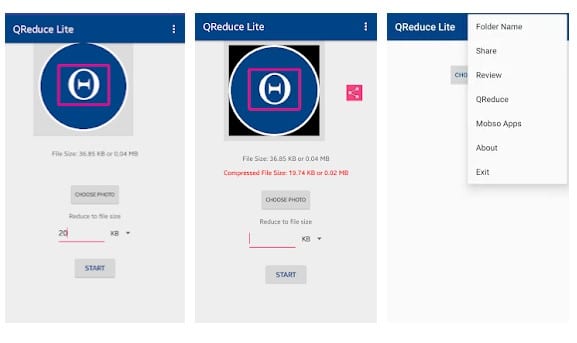 QReduce Lite is one of the top-rated photo compressor apps available on the Google Play Store. The main feature of this app is to compress images to a particular file size accurately.
The app is known for its aggressive image compression, and it can reduce image size from MB to KB. However, it compromises the image quality in the process of doing so. So, if you don't care about the photo quality, then QReduce Lite might be the best pick for you.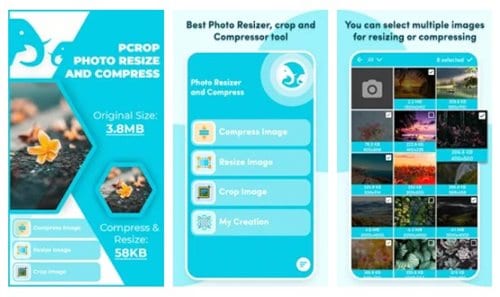 Although not famous, pCrop is still one of the best apps to reduce picture size or resolution quickly. This app can compress images, resize images, crop photos, etc. The app also supports bulk options like bulk image resize, compress, etc.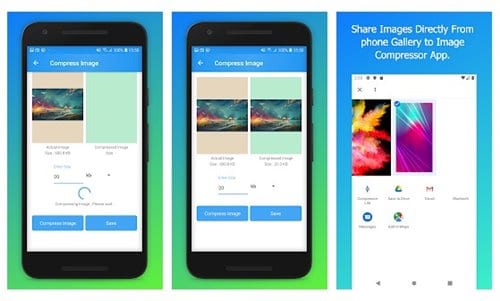 Compress Image Size in KB & MB or Compressor Lite is another best Android app to compress quickly, crop, and resize images on Android.
The app got the ability to reduce image size from MB to KB or to any extent you need. Compress Image Size in KB & MB is pretty easy to use and feature-rich compared to other apps.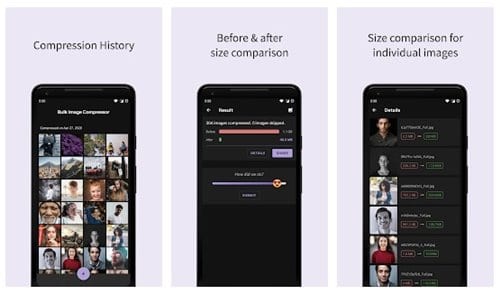 If you are searching for an Android app to compress multiple JPG or PNG files, you need to try Bulk Image Compressor. The app helps you to reduce over 80-90% of your image size. Moreover, it does so with significantly less or negligible loss in the quality of an image.
Unlike every other image compressor app for Android, Image Compressor Lite also lets you compress JPG and PNG image sizes.
What makes the app more valuable is that it lets you specify an image's size before compression. The user interface is also clean, and the app is pretty easy to use.
All of the apps mentioned in this article will help you reduce your image file size in no time. Almost all apps were free to download & use. I hope this article helped you! Please share it with your friends also. If you know of any other such apps, let us know in the comment box below.