Let's admit it, the technology around us is evolving rapidly. It wasn't long ago when we had to pick up our smartphones to send SMS to our friends. Nowadays, you can send SMS from a PC. The good thing is that almost hundreds of Android apps are available on the Play Store to send SMS from your PC.
However, not every app works in real time. Some of them ask you to schedule SMS messages, whereas others connect your phone with the PC to send and receive SMS messages. This article will share a list of the best Android apps to send text and SMS from your PC.
Also Read: 10 Best Android Apps To Control PC
10 Best Android Apps to Send SMS From PC
All of the apps listed in the article were reasonably easy to set up. However, to send SMS from a PC, you need to connect Android and PC with the same WiFi network. So, let's check out the best Android apps to send text and SMS from a PC.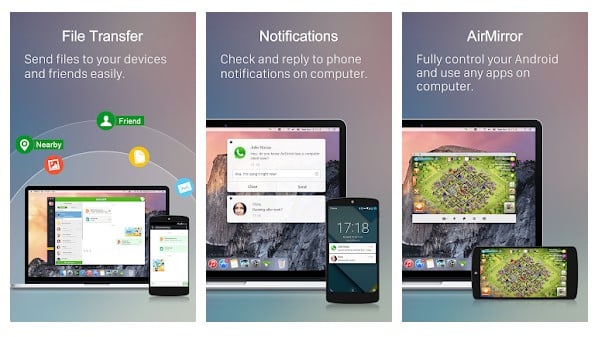 AirDroid is a PC suite software that connects with your Android device and offers you some fantastic features. With AirDroid, you can easily control your Android smartphone from the PC. It also hosts tons of other features like file sharing, backup & sync, etc.
If we talk about texting, the AirDroid desktop client or the web version syncs all your phone's SMS and displays it on the big screen. You can even reply directly to the messages from the PC itself.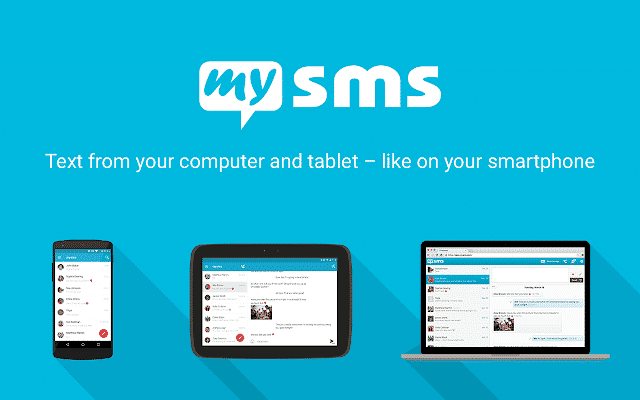 To use this app, you need to install a desktop client and an Android app. To send and receive SMS from your PC, you need to login into the MySMS app on your smartphone via your Google Account.
You need to log in with the same Google account on the desktop client. Once done, it will sync all incoming/outgoing SMS of your smartphone.
It's a remote access tool that lets you access your phone's screen via PC. Join is a popular name in texting from PC space, and it's relatively easy to set up. You need to install the app on your smartphone and install the Join extension on your desktop web browser.
Once done, you will be able to manage your smartphone from the desktop browser. With Join, you can send SMS, receive Android notifications, share Clipboard, etc.
Pushbullet is a dedicated web service to send SMS from a PC. With Pushbullet, you can easily send SMS, send files, see phone notifications, and a few other things. However, the only downside of Pushbullet is that it charges users to use the services without any limit.
The free version of the Pushbullet app limits you to 100 texts per month only. For many users, the 100 texts might not be enough to meet all their messaging needs.
Text Free is a little bit different compared to all other apps listed in the article. Instead of allowing you to exchange SMS from your phone number, it provides you a random phone number to call and SMS people. You can send unlimited SMS for free from the app, but you will have to pay for minutes if you want to call someone.
It's another best Android app on the list, which lets you sync your SMS and MMS messages across all your devices, including computers.
To sync the SMS on the computer, you need to install a chrome extension. It also has a few additional features like SMS filtering, Message Scheduling, etc.
MightyText is probably the best Android app on the list that allows users to exchange text messages from the PC. It has a desktop client that can control and access a smartphone from the PC.
With MightyText, you can easily send SMS, MMS, etc. Not only that, but MightyText can also sync Mobile photos, videos, etc., to the computer.
It's a companion app meant for Windows PC and Android smartphones. You need to install the PC version alongside the mobile app to work.
After the setup, Microsoft Your Phone lets you access the camera rolls, notifications, and text messages of your phone from the PC.
Both TextNow and AirDroid are the same, but TextNow focuses only on exchanging text messages. It's a web app that lets you send text messages to any number. The only drawback of TextNow is that it doesn't let you use your own number to send text messages; instead, it gives you a random number.
However, if you don't care about the number, then TextNow might be a perfect pick. It lets you send unlimited texts to any US or Canadian phone number.
10. Screen mirroring apps
On techviral, we have shared quite a few articles on Screen mirroring applications. You can use any screen mirroring app to mirror your smartphone screen on a PC.
Once mirrored, you can efficiently perform many tasks from your PC, like sending text messages, viewing media files, and more. For a complete list of screen mirroring apps for Android, check out the article – Best Apps To Mirror Android Screen To PC
So, these are the ten best Android apps to send text and SMS from your PC. I hope this article helped you! Please share it with your friends also.