We listen to many different kinds of music daily while moving around. And sometimes we come across any song or music that we have not heard before, but we love it.
At that time, we want to download that music on your device, but we don't know the artist or the song name. If you are also dealing with the same problem, you are reading the right article.
Also read: 10 Best Android Apps For Downloading Music
List of 10 Best Android Apps To Identify Music Playing Around You
In this article, we have shared few best apps to identify music playing around you. Most of the apps listed in the article were free to download & use. So, let's check out the apps.
This is one of the best apps that will help you get details about the music around you. Musixmatch is the world's most extensive lyrics catalog that lets you enjoy diverse music with synced lyrics.
Compared to other apps, MusixMatch is easier to use, and it supports both new and old songs. It's one of the best apps to identify music.
Shazam is one of the world's most popular apps, used by more than 100 million people each month to identify music, get song lyrics.
Shazam also offers you many music management features like adding music to Apple Music Playlists, watching music videos from YouTube, etc.
SoundHound is a music search and discovery experience that identifies music being played around you.
On SoundHound, users need to tap the orange button to identify songs instantly, see lyrics, share, stream, buy, or explore more about artists you know or just discovered.
This is another best music recognition app. Millions of people use SoundCloud to listen to music and audio for free.
It's a full-fledged music streaming and music player app. With SoundCloud, you can listen to music that exists nowhere else. The app also suggests tracks based on your listening habits.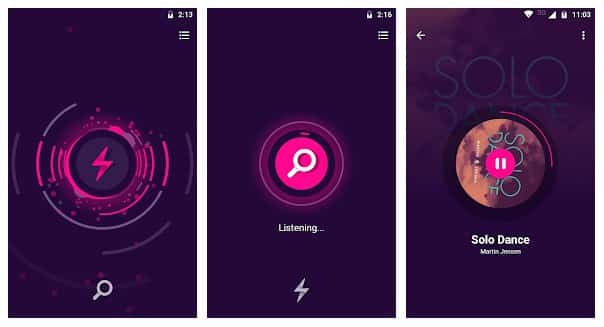 Beatfind can visualize and recognize songs that are playing around you. For a better party experience, users need to press the lightning button and prepare for a flashing strobe light effect in sync with the beats of music.
The great thing about Beatfind is that it lets you play the music preview of identified music and gives you the option to listen to the full songs on streaming services.
6. MusicID
MusicID is an ideal app for every music lover. The app can identify any music in just a few seconds.
The app is relatively fast compared to all the others mentioned above. In addition, the app claims that it has an extensive database containing all the music you often search for.
Genius is one of the most popular Android apps that you can have to identify music playing around you.
The best thing about the app is that it recognizes the song playing around you, and it also shows lyrics of the playing song. So, with the Genius Android app, you can learn all the lyrics of your favorite song.
8. Music Identification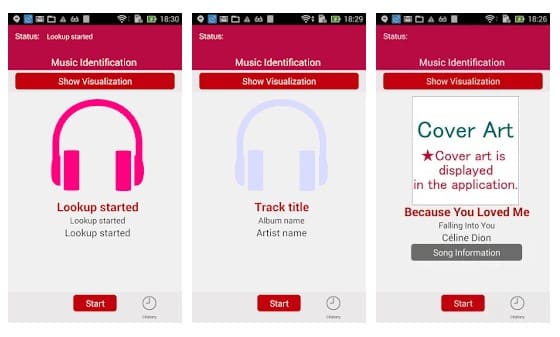 Music Identification is another excellent Android app that you can use to identify songs playing around you. The great thing about Music Identification is that it uses the music recognition database of Gracenote to search for the lyrics.
Gracenote is one of the largest music recognition databases, which consists of about 130 million songs. In addition, music Identification is free, and it doesn't show any ads.
9. QuickLyric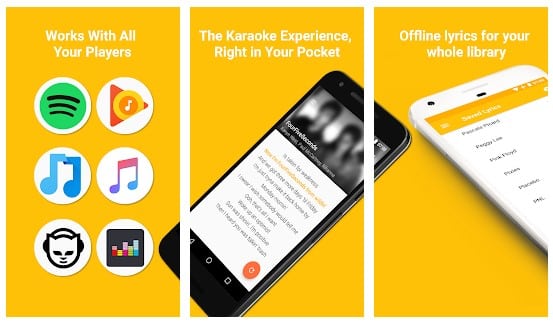 Well, QuickLyric is an app that is used to get the lyrics of any song. But, QuickLyric works differently.
It first recognizes the song through the microphone and then shows the lyrics. So, the app can be utilized to know the songs that are playing around you as well.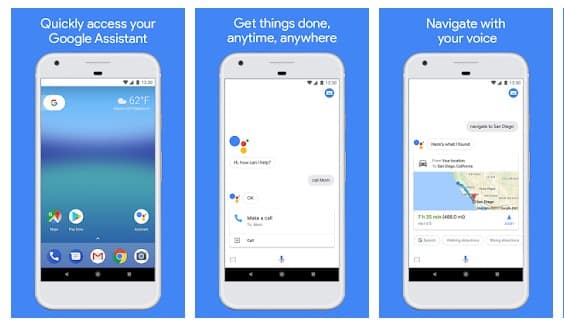 Google Assistant is a virtual assistant made by Google. Just like all other virtual assistants, Google Assistant can also do tasks as per your wish.
You can ask Google Assistant to identify the song playing around you, and it will tell you the name.
So above are the best apps to identify music playing around you. I hope this article helped you! Please share it with your friends also. If you have any doubts related to this, let us know in the comment box below.