Although there are so many apps on the Google Play store for Android, most require internet access to work. Even though the internet is the most important thing today, many want to have apps that work offline.
Since internet connectivity may not always be available, it's best to keep some apps on Android that can be used when you're not connected to the internet. Hence, if you are looking for the best offline apps for Android, you are reading the right guide.
List of Best Android Apps You can Use When You are Offline
In this article, we will list down some of the best Android apps you can use when you're offline. All of these apps are free on the Google Play Store and can be used on your Android smartphone. Let's get started.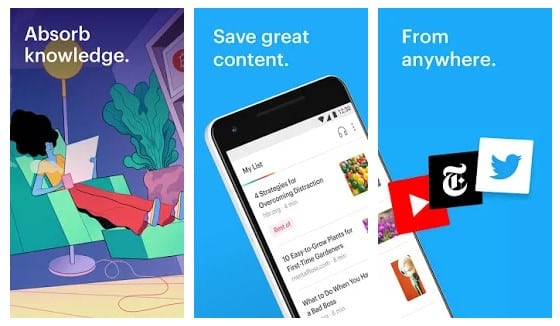 This is a great app for Android because by using this app, a user can easily keep up with the images, text, videos, and other content saved from the web.
It's a bookmarking app that lets you bookmark everything you see on the internet. Once added to the Pocket, you can view them without connecting to the internet.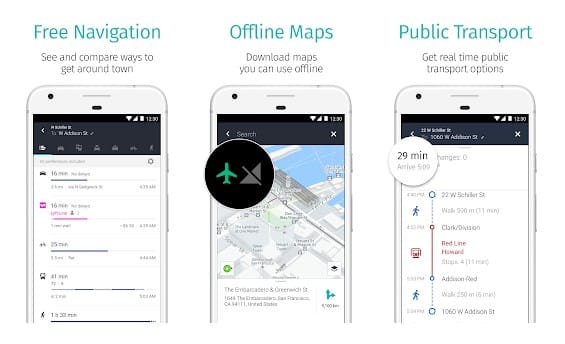 This is the best Offline Map and Navigation app that every frequent traveler should have.
The app has an offline map feature that lets you download a map of any region. Once downloaded, you can access the map anytime without connecting to the internet.
The app could be very useful as it lets you navigate without worrying about no internet or no mobile network signal.
This is the best podcast app that can be used on Android devices. You need to tell the PlayerFM your topics of interest, and it will suggest you available podcasts.
You can also configure this app to update the subscribed podcasts, which you can listen to later in offline mode.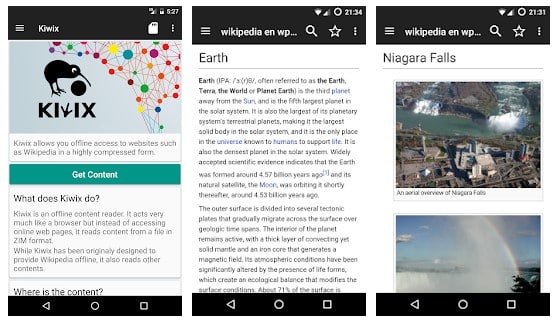 Kiwix is an app that downloads the whole Wikipedia database on an Android device and lets you access it without connecting to the internet.
It's a web browser that works offline. You get to use this browser to download educational websites that interest you. It works with Wikipedia, TED Talks, Stack Exchange, etc.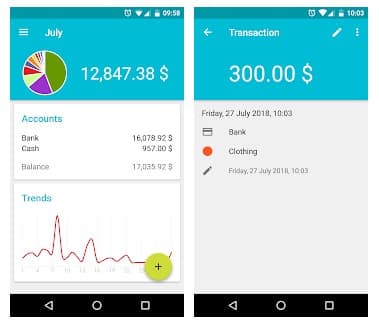 Financius is an app that would help you start managing your expenditure, monthly income, money spent, etc., in a great user interface.
You can easily input up to the profits, loss, etc., every event that happens to your income and therefore keeps a great check on what all you have done with your money and what things are missing.
FeedMe is a simple and full-featured offline RSS reader for Feedly, InoReader, Bazqux, The Older Reader, and Feedbin, aiming to provide the best user experience for users to read and manage their favorite articles.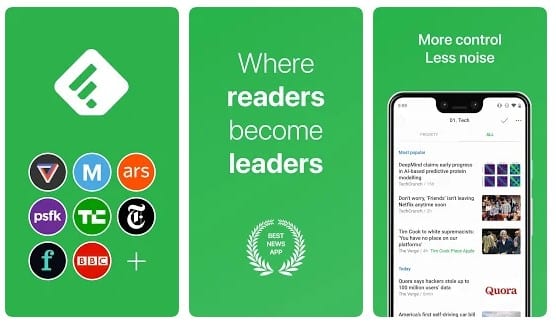 With Feedly, you can easily organize all your publications, blogs, YouTube channels, and more in one place and consume and share more efficiently. No more zig-zagging. All the content comes to you in one place, in a clean and easy-to-read format.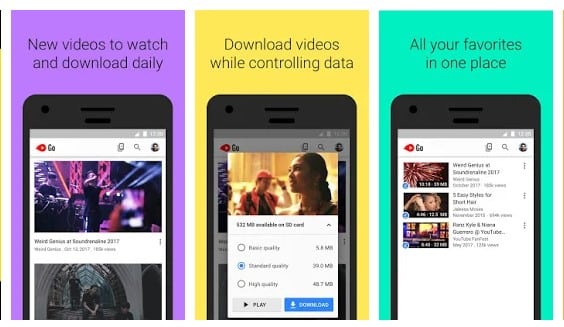 YouTube Go is the new app for Android. This app provides users the option to save YouTube videos for offline viewing. So, users can download their favorite youtube videos with the YouTube Go app and watch them offline without the internet.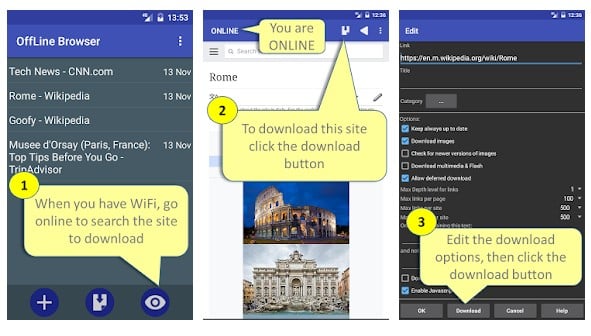 With the Offline browser, you can download all the web pages you need to read during the day; then, you can browse the content also when you have no WiFi or mobile connection. In this way, you can also save money and mobile internet traffic.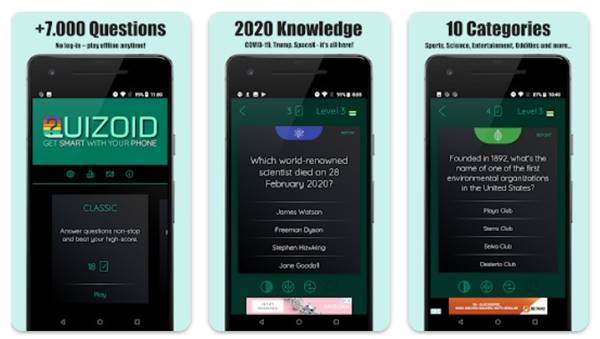 If you have no internet connection and don't know what to do, you can play the Quizoid game. It's a game you can play to test your knowledge by answering quiz questions.
The game requires no internet connectivity and has three different game modes to help you beat boredom. So, if you are bored and have no internet, you can play Quizoid.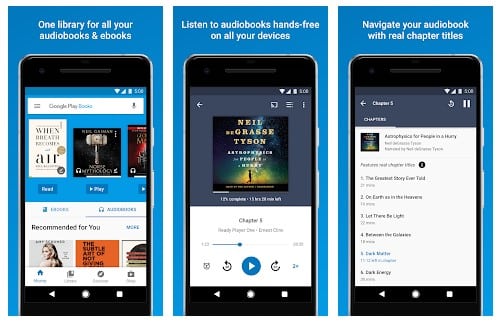 If you love to read books in your free time, then without any doubt, Google Play Books could be the best choice for you. Google Play Books allows users to download the book while connected to the internet.
Once downloaded, you can read your books, comics, and textbooks on Android even when you are offline.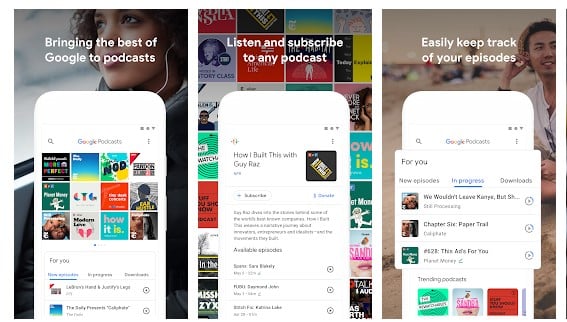 Well, many Podcast apps are available on the Google Play Store. However, Podcast Player from Player FM is the best you can have on your Android smartphone or tablet. The app downloads all the podcasts you have subscribed to for offline access.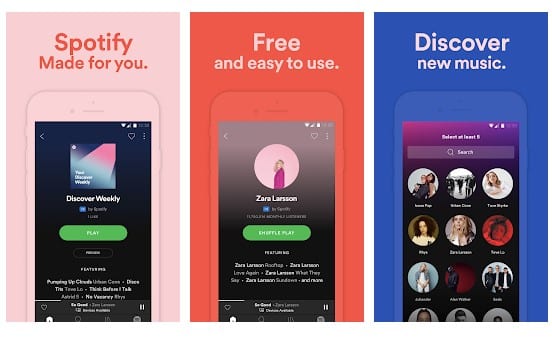 Spotify music is free if you listen to the ads. However, it also has a premium version that offers a download feature. You can utilize the feature to download your favorite music for offline access. Moreover, the premium version of Spotify also removes ads from the app.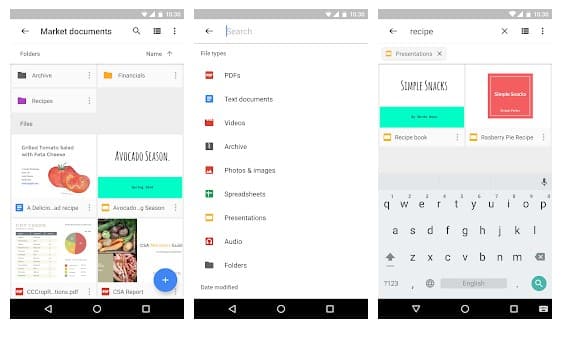 Google Drive is one of the best services provided by Google. The app includes Google Sheets, Docs, Slides, Drawings, and more. You can capture your notes and can work on them offline with the help of Google Drive.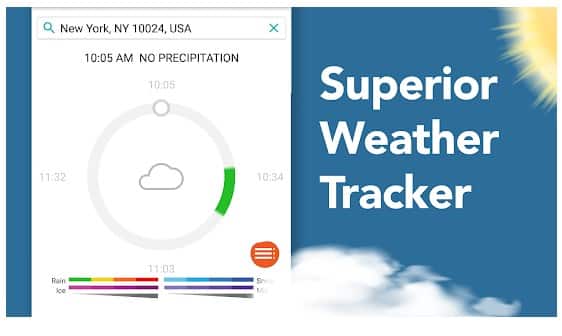 This is one of the best offline weather apps which you can have on your Android smartphone or tablet. Well, like most of the apps listed above, this one also needs to be used online at some point.
However, AccuWeather provides users with a feature in which you can get an accurate 15-day forecast. So, even if you don't have access to the internet for two weeks, you can still get the reports.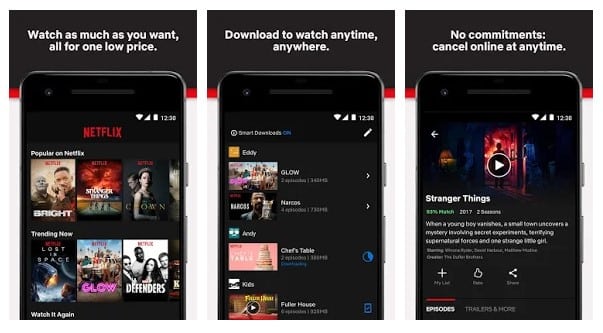 Without any doubt, NetFlix is one of the most popular video streaming apps used to watch movies, TV series, and other video content. The best thing is that NetFlix has an app for Android and iPhone devices and features an offline feature.
However, Netflix limits what you can watch since all the content available on NetFlix is not available for offline viewing. However, you can still try your luck to find the 'Available for download' section just behind your favorite video. Once downloaded, you can watch it later without using the internet.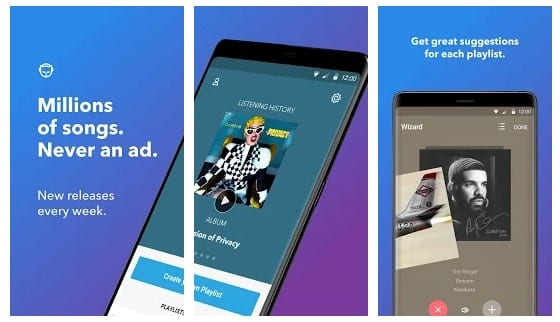 This is one of the famous music streaming apps that you would love to have on your Android smartphone. Napster Music allows users to download Music files for offline playback and create playlists.
However, this is a premium app, and users get a 30-day trial that can be used to access over 30 million songs. The app doesn't show ads; you can download unlimited songs for offline playback.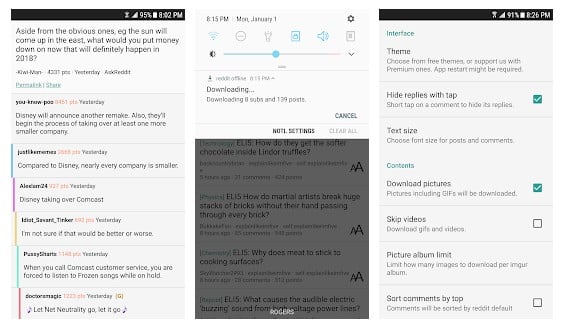 As the app's name says, Offline Reader for Reddit is an app that brings reddit content to your Android smartphone. You can download content from Reddit when you have internet and read then when you don't.
The app is specially designed by keeping offline mode in mind. So, every feature listed in the app doesn't need a working internet connection. However, you need to use the internet for downloading content. Once downloaded, you can access it anytime.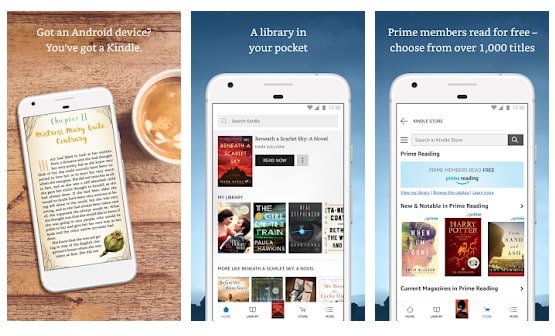 The Amazon Kindle app is for those who read eBooks most of the time. The great thing about the Amazon Kindle app is that it first saves every ebook for offline reading.
That means you can read your favorite eBooks for hours without an internet connection. So, the Amazon Kindle app is another best app for eBook readers that you can have.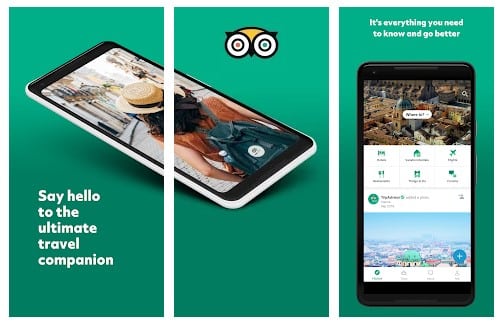 TripAdvisor is for those who travel a lot. The great thing about TripAdvisor is that it works offline and provides users with City guides.
Not just that, but TripAdvisor also offers offline access to photos of over 300 cities. So, TripAdvisor is another best app that every traveler would love to have.
So, these are the few best apps you can use when your phone has no internet. If you want to suggest any other offline Android app, let us know in the comments below.