An Android device such as a computer or laptop has many different hidden processes constantly running in the background, but unlike a computer or laptop, instant access to the user to these processes is not always possible.
Also, whenever we install apps on our Android, the app creates a folder on the internal storage that keeps the cache and residual files. Over time, these residual files grow and consume lots of valuable space.
Residual and Junk files also slow down your Android device over time. So, it's always best to clean the junk files stored on your Android.
10 Best Android Cleaner Apps | Speed Up Your Android
To free up storage space and optimize Android for better performance, one needs to use cleaner and optimizer apps. Below, we have shared some of the best Android cleaner apps. Let's check out.
1 Tap Cleaner, as indicated by its name, is an application that cleans and optimizes your Android device at the cost of only a single touch. This application is characterized as a Cache Cleaner, a History Cleaner, and a Call/Text Record Cleaner.
Moreover, It has a default cleaning option to clean the default actions of an application. Its most marvelous feature is allowing users to set a cleaning interval. The application can then continue to clean the Android itself regularly after this interval; they are bothering the user for permissions.
CCleaner has made its name the absolute favorite for computers and laptops. The CCleaner app frees up space by cleaning temporary files, download folders, and applications cache, but it also can clean all your call and SMS records.
Other additional features also make it a great application to have on your Android phone. CCleaner is one of the best cleaner apps for Android.
With this application, you can eliminate applications that use a lot of mobile data quickly and easily and receive a notification reminding you about optimizing your device when necessary.
The app is entirely free to download and use. You can also purchase the premium version to get more benefits.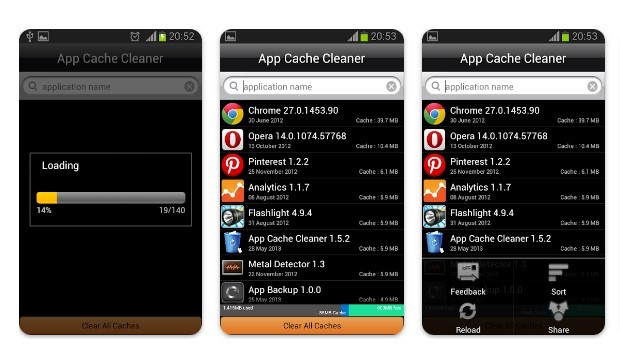 App Cache Cleaner cleans all the cache files saved by applications on your Android. The applications save these cache files for a quick start, but these files tend to come together over time and take extra memory.
The App Cache Cleaner application allows the user to identify memory-consuming applications based on the size of the garbage files created by the applications. Its best feature is to send a notification to let the user know when the cache files need to be cleaned.
SD Maid is a file maintenance application that also acts as a file manager. It tracks the files and folders left behind by applications that have been uninstalled from the Android device and frees space by deleting them from memory.
It has two versions; the free version can be used as a simple, but still, it is an efficient system maintenance application. However, the Premium version adds some extra benefits to the application.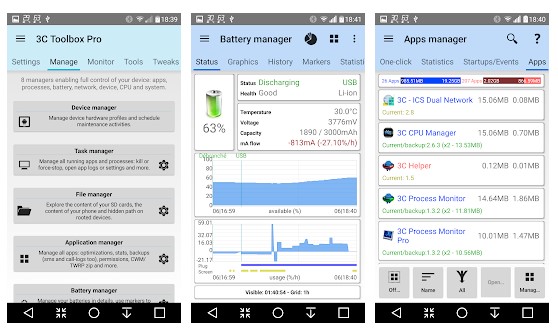 This excellent application focuses mainly on cleaning junk files on your device, hence increasing performance by releasing RAM and managing apps that get stuck in the boot. Even this app also repairs some problems with installed apps.
Besides cleaning junk files, it brings many other features like a WiFi analyzer, privacy cleaner, and more.
Phone Master is basically a file manager app for Android that lets you manage files easily. It also has a few junk cleaning features that free up storage space.
The junk cleanup utility can clean up junk files, cache, and unnecessary data. Apart from these things, you also get app & file management features.
Phone Cleaner is very similar to the Phone Master app listed above. This one lets you keep your phone clean.
With Phone Cleaner, you can easily clean up junk files, find and remove large files, monitor battery usage, etc.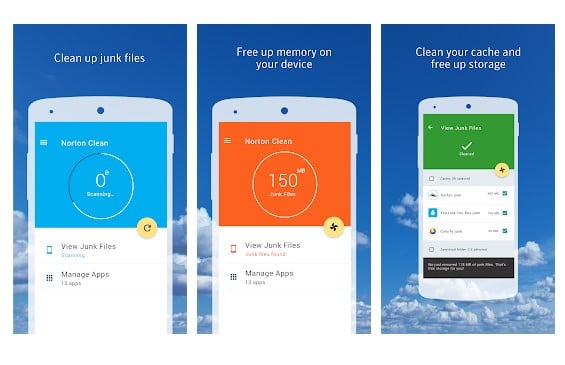 Norton also has a full-fledged junk cleaner app for Android that lets you reclaim the storage space. You can use this app to manage the storage space of your Android device by cleaning junk & unnecessary files.
The app can scan through your phone to identify & remove junk, APK, and residual files, free up RAM, etc. Overall, Norton Clean is a great Android cleaner app you shouldn't miss.
Avast Cleanup is a top-rated phone cleaner app for Android. With this app, you can analyze your phone's storage space to clear unnecessary data, clean your photo library, identify & delete apps, etc.
While the app is designed to clean your phone's storage space, it can also do certain things to speed up your device.
So, these are the best cleaner apps that you can use on Android. I hope this article helped you! Please share it with your friends also. If you know of other such apps, let us know in the comment box below.