We all know very well that Android device such as a computer or laptop has many different hidden processes always running in the background but unlike a computer or a laptop, instant access to the user to these processes is not always possible. Hence, today in this article we will show you an amazing list of 10 best Android cleaner applications in 2019 that will surely help you to speed up your android or boost the performance of your Android phone.
Top 10 Best Android Cleaner Apps 2019
An Android device such as a computer or laptop has many different hidden processes always running in the background but unlike a computer or laptop, instant access to the user to these processes is not always possible.
Understanding the RAM in Android, how does it work?
Broadly speaking, RAM (random access memory) is an incredibly fast type of storage that disappears when the computer shuts down. Therefore, it is used to load in said memory the information temporarily to which it is frequently accessed. Suppose, if I open Chrome on my mobile, the next time I re-enter it the app will start instantly and with all the pages I had open so far since everything has been stored in RAM until I Close the browser.
In some operating systems like Windows, the more RAM you have installed better. Why? Because when the memory has been filled with all kinds of programs, the system will begin to use hard disk space as virtual RAM, being much slower and requiring the user to close everything that is not using.
Also Read: How To Speed Up Android Device After Rooting
However, this thing does not happen in Android. As the tech giant Google platform is designed to occupy as much RAM as possible, executing numerous processes in the background that allow services such as notifications a continuous operation.
When we install in our device WhatsApp, Facebook, Hangouts or Gmail, these will always have processes that will always run behind the applications, even though they are closed and which can not be stopped unless the program itself is uninstalled.
In the case of starting an app that demands a high consumption of RAM, Android will automatically take care of closing the processes with low priority (saving a temporary file) to open what the user had requested. Depending on the version you have, the management of the memory will be more or less efficient, but this would be the basic operation under which Android is structured.
As of Android 7.0 Nougat, the new ART runtime with JIT compilation (just-in-time) is used, which allows installations in half the time and a much more optimized use of RAM is used, in fact if an application is observed in the Second plane consumes a lot of RAM, the operating system will close it automatically.
However, if you still facing significant lag on your Android device? Do not worry, as in this article we will solve your problem. As due to the unnecessary and inaccessible processes in Android OS it is necessary to install cleaning applications.
As the cleaning applications take care of processes in the background, hidden and simply end the unoccupied processes that consume memory space. We take a look at the 10 best cleaning applications for Android in the following article.
Speed Up Your Android by Using Clean Master. It is more widely known as an Android cleaning application with a broad user base across the globe. It is easy to use and lets the user clean the application cache, waste files, history and many other garbage files that come together even after the installation of a Clean Master application itself has a colorful and interactive interface but the best part is that it does not cause battery drainage.
DU Speed Booster not only cleans the space on an Android but has a Garbage Cleaner for application cache and garbage file cleaning, one-touch accelerator, managed applications, antivirus, a privacy tutor and integrated internet speed test. All these features make it a great all-in-one optimization tool to own.
1 Tap Cleaner, as indicated by its name, is an application that cleans and optimizes your Android device at the cost of only single touch. Basically, this application is characterized as a Cache Cleaner, a History Cleaner, and a Call/Text Record Cleaner. Moreover, It has a default cleaning option to clean the default actions of an application. Its most marvelous feature is that it allows users to set a cleaning interval. The application can then continue to clean the android itself after this time interval regularly they are bothering the user for permissions.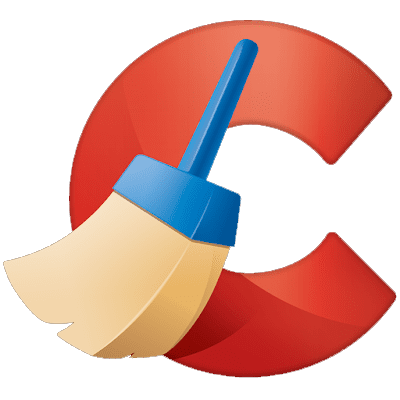 CCleaner has made its name being the absolute favorite for computers and laptops. The CCleaner app simply frees up space by cleaning temporary files, download folders and applications cache, but also has the ability to clean all your call and SMS records. Other additional features also make it a great application to have on your Android phone. CCleaner is one of the best cleaner app for Android 2019.
With this application you will be able to eliminate applications that use a lot of mobile data in a quick and easy way, also receive a notification reminding you about the optimization of your device when it is necessary.
App Cache Cleaner simply cleans all the cache files saved by applications on your Android. As the applications save these cache files for a quick start but these files tend to come together over time and take extra memory. The App Cache Cleaner application allows the user to identify memory consuming applications based on the size of the garbage files created by the applications. Its best feature is that it establishes a notification to let the user know when the cache files need to be cleaned.
SD Maid is a file maintenance application that also acts as a file manager. It tracks the files and folders left behind by applications that have been uninstalled from the Android device and frees space by deleting them from memory. It has two versions; the free version can be used as a simple but still, it is an efficient system maintenance application. However, the Premium version adds some extra benefits to the application. It can boost performance android 2019.
Increase the speed of your Android or speed up android phone performance device up to 60% with Go Speed, this app simply helps you free up space in your memory, through functions such as Exterminator of apps pre-installed by the same device, which you can not erase, junk file cleaner, app manager, storage cleaner, notifications switch and much more.
With an interactive and neat interface, this cleaning tool allows the user to free storage and clean up garbage files. It works like your typical Android cleaning application but it's free and has over a million downloads. So, you should try this application at least once.
This is an excellent application that focuses mainly on cleaning junk files on your device, hence, increase performance by releasing RAM and managing apps that get stuck in the boot and not only that, even this app also repair some problems of installed apps.
Also Read: How To Speed Up Your Android Device Without Rooting
From the above explanation, it is clear that the cache is the reserved space where the temporary files of the applications are stored, occupying in most cases up to several GB. Unlike RAM, Android does not do it alone, so any application you install will reserve a space in the cache. With the passage of time, it is recommended to clean it, hence, in this article, we have mentioned 10 best android cleaner apps that will help you to clean and boost the performance of your Android device. So, what do you think about this? Simply share all your views and thoughts in the comment section below.