Let's admit it, we all receive videos from various instant messaging apps on our smartphones. Sometimes, you may come across a video you want to save, but you can't because of storage restraints.
Video Cutter apps can easily cut and store a video on your phone's internal storage. Even if storage is not the issue, you may sometimes want to cut a video per your preference. In such cases, you need to use the video cutter apps for Android.
There are quite a few video cutter apps available for Android smartphones, and you can use them to cut or trim videos easily. Hence, if you are interested in downloading video cutter apps for Android, you have landed on the right page.
Best Video Cutter Apps for Android
Below, we have listed some of the best free video cutter apps for Android smartphones. All apps are available on the Google Play Store, and you can download them for free. So, let's explore the list of apps.
Easy Video Cutter is a very popular and easy-to-use video cutter app available on the Google Play Store. With Easy Video Cutter, you can easily cut video, merge video, mute video, and more.
It's a video editing app that provides many useful tools. You can also use it to extract audio from a video, adjust the video speed, apply video effects, and more.
The app is also light on system resources and can trim part of the video or audio stream in just a few taps.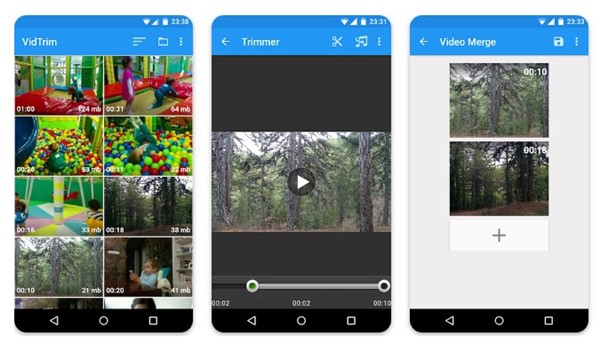 VidTrim is a full-fledged video editing app for Android that allows you to trim, merge, and rotate video clips. The video trimmer is the key feature of VidTrim, and it can easily trim video clips, regardless of the video format.
Other than trimming videos, you can use VidTrim to merge video clips, convert videos into MP3 audio format, grab frames from videos, and more.
VidTrim also has a premium version that offers cool video effects, transcoding video clips, and adding music to your videos. You can use the premium features for free, but the videos will have a watermark.
If you are searching for an all-in-one video and audio editing app for your Android device, give Timbre a try. While Timbre is initially introduced as an audio editing app, it can also handle videos.
You can use Timbre to cut audio and video files, merge videos, convert videos & audio, and more. The app also has a few other useful features, such as extracting audio from a video and turning a video into a GIF.
Regarding file compatibility, Timbre is fully compatible with popular video and audio formats such as MP4, AVI, MP3, WAV, FLAC, MOV, OGG, WMA, etc.
YouCut is for those who want a video editor and a video maker in a single app. It's a video app for Android that provides you with many video editing features.
You can use it to create amazing videos for your YouTube, TikTok, or Instagram profile. If we talk about the video cutter features, YouCut can easily cut and trim videos to the length you need.
Other than cutting/trimming video files, it can split a video into two separate video clips, control the playback speed of a video, and more. It's also a no-watermark video cutter app for Android.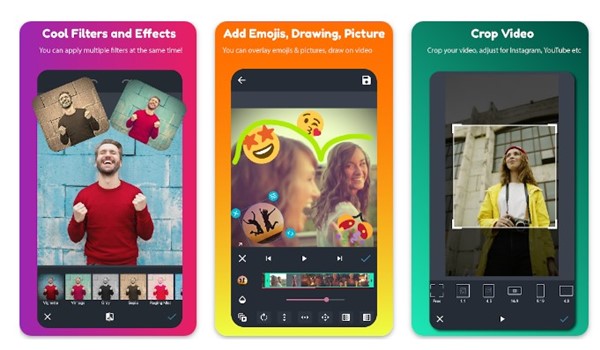 AndroVid is a full-fledged video maker and photo editor app for Android. The app is mainly used to create videos for Instagram, YouTube, TikTok, and other social & instant messaging apps.
The latest version of AndroVid also has a video trimmer that you can use to cut videos to remove unnecessary parts. You can also split videos into two parts, merge videos, add music to videos, and more.
Since AndroVid is designed to create short videos, it provides a video aspect ratio changer. The video aspect ratio changer can fit video in any aspect ratio without cropping.
Also read:  10 Best TikTok Video Editing Apps
All apps listed in the article were available on the Google Play Store, and you can download them for free. So, these are some of the best free video cutter apps for Android smartphones. If you want to suggest any other video cutter apps for Android, let us know in the comments below.