If you love to play Android games on PC, then you might be well aware of the Android emulators. As of now, there are hundreds of Android emulators available for Windows 10. Out of all those, only a few of them stand out.
Popular Android emulators like BlueStacks, Genymotion, Andyroid, etc. allows you to experience Android on a big screen. However, not all of them offer gaming-oriented features. Gaming oriented features like keymapping, graphic settings, particle multi-instance, etc. were still missing from most of the Android emulators.
As of now, Gameloop seems to be the best Android emulator for gaming. However, Gameloop is made by Tencent Games which is a Chinese company. And this is why lots of users don't want to use this emulator.
List of 5 Best Android Emulators Like Gameloop for PC
Fortunately, there are lots of gaming-oriented Android emulators available for PC that you can use instead of GameLoop. Below, we have shared a list of the best Android emulators like Gameloop for PC. Let's check out.
1. BlueStacks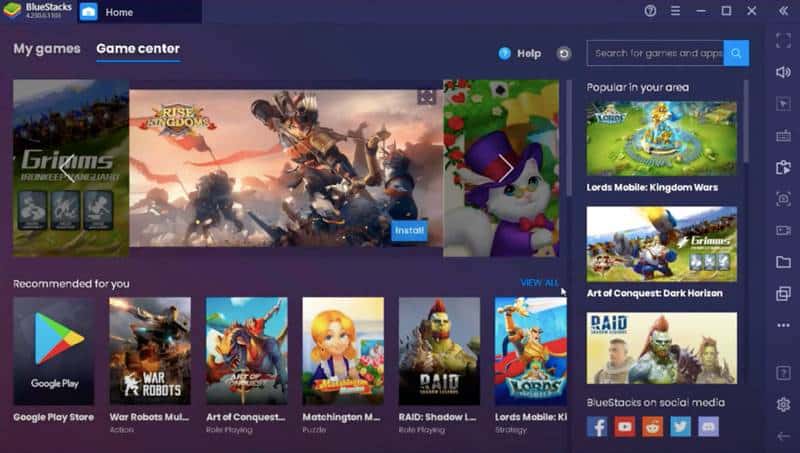 Well, BlueStacks is definitely the best and most downloaded Android emulator for PC. The good thing about BlueStacks is that it's compatible with most of the new apps and games. However, compared to other Android emulators for gaming, BlueStacks is a bit slow, and it uses lots of your system's memory. If we talk about the features, Bluestack offers many advanced features like keymapping, control system, etc.
2. LDPlayer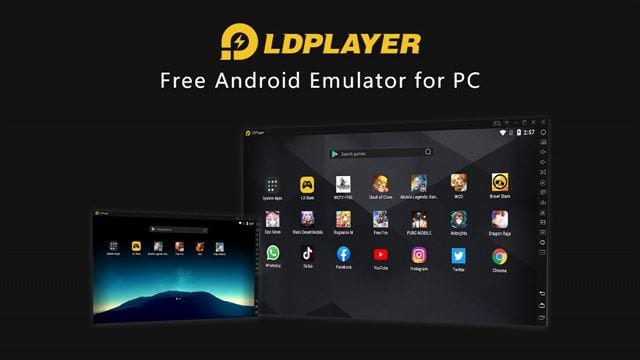 LDPlayer is another best free Android emulator on the list that can handle almost every major game titles with ease. Compared to BlueStacks, LDPlayer is better optimized for performance & stability. It doesn't slow down your system while emulating games. The good thing about LDPlayer is that it uses the Virtualization technology to give great gaming performance on integrated & dedicated graphics.
3. MEmu
If you are searching for an easy to use and lightweight Android emulator for PC, then you need to give MEmu a try. Just like LDPlayer, MEmu also uses Virtualization technology on the CPU to give you an enhanced gaming performance. Other features of MEmu remains the same as of BlueStacks & LD Player.
4. Nox Player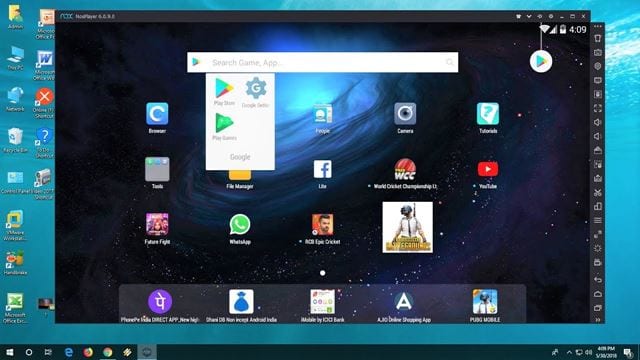 Well, Nox Player is one of the oldest Android emulators on the list. The emulator has been around for a while now, and it's one of the best that you can use on Windows 10. Although not completely gaming-oriented, Nox Player does offers some PC gaming features like keymapping, controller support, gameplay optimizations, etc. The Android emulator also got built-in root support that enables game modifications.
5. Remix OS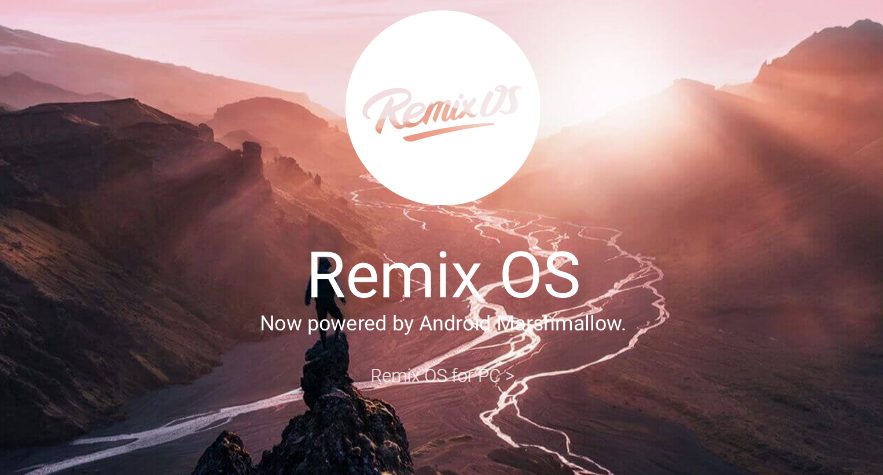 Remix OS is a little bit different compared to all other Android emulators listed in the article. It's not actually an Android emulator, it's basically the 'Android for the desktop'. RemixOS allows users to boot into Android's ecosystem to run apps and games. Since it's a full-fledged operating system, it uses all your system resources to run apps & games at their full capacity. If your system is capable, then Remix OS can handle almost all new game titles with ease.
Video
So, these are some of the best gaming-oriented Android emulators for Windows 10 PC. If you know any other such emulators, let us know in the comment box below. I hope this article helped you! Please make sure to share it with your friends also.