Today in the virtual world, many security issues like viruses, malware, trojans, and keyloggers can influence your device greatly. Also, numerous hacks can steal sensitive data from your Android device.
So to protect the Android device from all these threats, we are here with some security apps that will let you secure your device from security threats. So, have a look at these apps below.
Also Read: 10 Best Android Security Apps With Web Protection Feature
List of Best Android Security Apps You Must Have
Below we have discussed some security apps based on their user reviews, user ratings, and our team's personal experiences. So, let's look at the apps to protect Android device.
AppLock by SailingLab is a privacy protection app for Android that can lock almost all popular apps installed on your device. With AppLock by SailingLab, you can lock popular apps such as Messenger, WhatsApp, Instagram, WeChat, and more on your Android device.
Not only that, but AppLock by SailingLab even allows you to lock system apps. So, for example, you can lock your Gallery, SMS, Contacts, Settings, etc. Besides that, it offers a few security features like Photo Vault, a safe lock screen, Message security, an intruder selfie, and more.
Well, Clario: Security & Privacy is a full-fledged mobile security app on the Google Play Store. Even though the app is not very popular, it offers some essential cybersecurity options.
Clario: Security & Privacy can help you detect who's spying on your device with its Spyware detector, scan your device for malware & viruses, monitor your emails for password breaches, encrypt your data with its VPN, and more. Overall, Clario: Security & Privacy is a security app you shouldn't miss at any cost.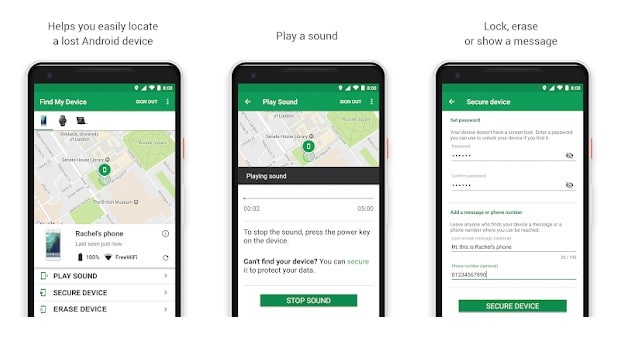 Ever misplaced or lost your phone? Android Device Manager locates lost devices and helps you keep your device—and the data inside it—safe and secure.
Android Device Manager lets you: Locate Android devices linked to your Google account, reset your device's screen lock PIN, and Erase all data on the phone.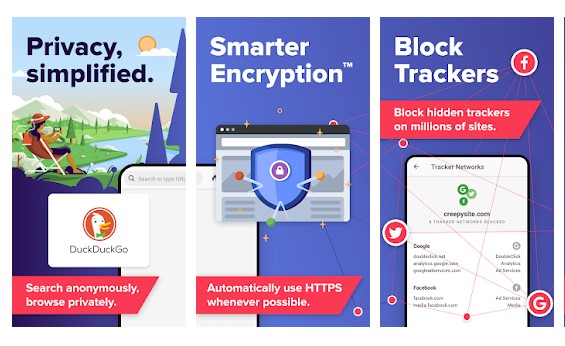 From funny videos to health and finance questions, searches reflect your personal life. However, many tech companies track your search activity to show relevant ads and promote their products.
This is where the DuckDuckGo Privacy Brower comes into play. It offers a search engine that doesn't track your activity and eliminates web trackers.
The latest version of DuckDuckGo Privacy Browser also has a feature that prevents 70% of email trackers as soon as you open them.
It's a firewall app for Android that protects your personal information from being sent to the internet. NoRoot firewall notifies you when an app is trying to access the internet. Then, all you need to do is press the Allow or Deny button.
The app is excellent for monitoring which application is using your internet. In addition, you can use it to find apps that silently consume your internet data.
Malwarebytes, the popular anti-malware app, is now available for your Android. This app protects Android devices from malware, infected apps, and unauthorized surveillance.
The latest version of Malwarebytes for Android can also remove spyware and Trojans. This is one of the best security apps you should have on your Android.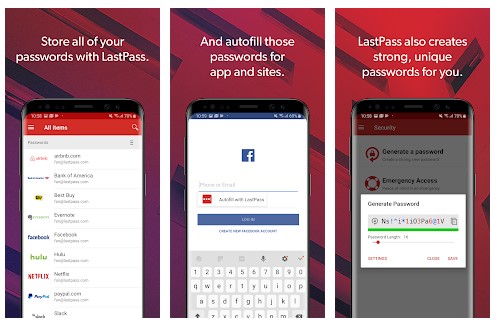 LastPass is a password manager and generator that locks your passwords and personal information in a secure vault.
The best thing about LastPass is that it automatically fills web browser and app logins for you and instantly generates new, secure passwords.
8. SurfEasy VPN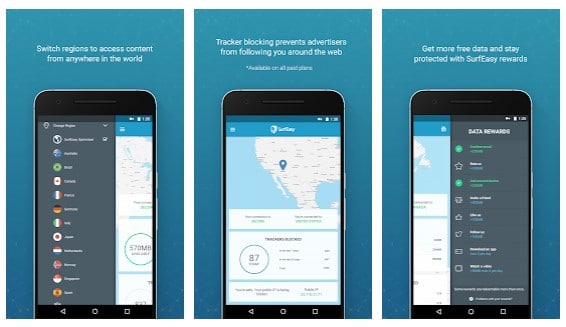 Well, if you are searching for a lightweight and easy-to-use VPN app for Android, this could be the best option. SurfEasy VPN offers a secure browsing experience with top-notch, no-log Internet security that protects your data and encrypts your traffic.
You can use this VPN app to mask your IP Address, unblock blocked websites, bypass firewall rules, and more.
This photo vault app helps you secure personal photos and videos by locking them down with PIN protection, fingerprint authentication, and military-grade encryption.
You can use this app if you don't want others to see your private & Photos and videos. The premium version of KeepSafe also offers additional features such as the ability to lock albums, set break-in alerts, generate a fake PIN, trash recovery, and more.
This is one of the best web browsers heavily focused on privacy. The new Firefox Focus automatically blocks a wide range of online trackers – from the moment you launch it to the second you leave it.
This browser automatically erases your history, passwords, and cookies so you won't get followed by irritating ads.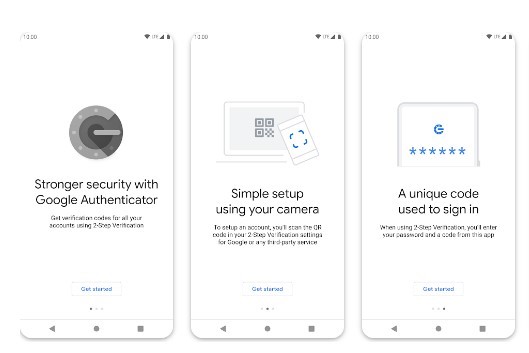 We have always been told that two-factor authentication is essential and should always be enabled. However, Google Authenticator serves a better purpose and provides a more secure authentication than SMS.
The app scans QR codes on websites to create 2FA codes. Without the codes, you can't log in to the websites. In addition, you can use this app to receive codes for signing in to your Google accounts instead of SMS.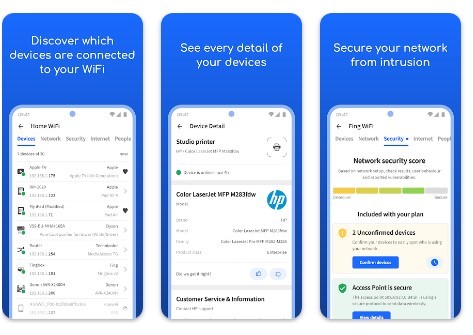 Fing – Network Tools is one of the best and leading network security tools on your Android device.
You can use this app to find who's connected to your WiFi network if your network is being hacked. It's an all-in-one tool for all your network management needs.
Fing – Network Tools can quickly run a speed test, show you the latency, recognize the device's IP Address connected to your WiFi, etc.
So, these are the best Android security apps you should use today. With these apps, you can secure your device from threats like viruses and many spying apps designed to steal users' data. Let us know in the comments if you know of other such apps.