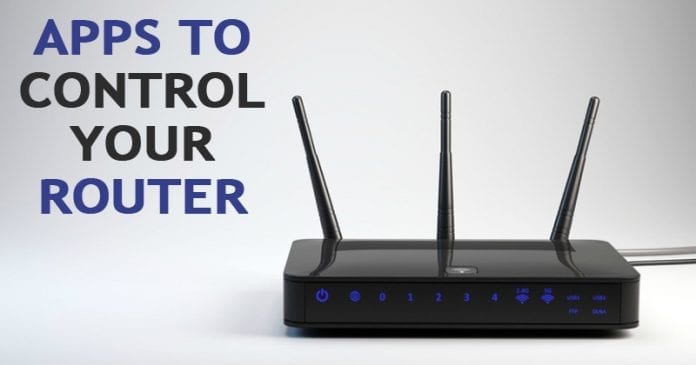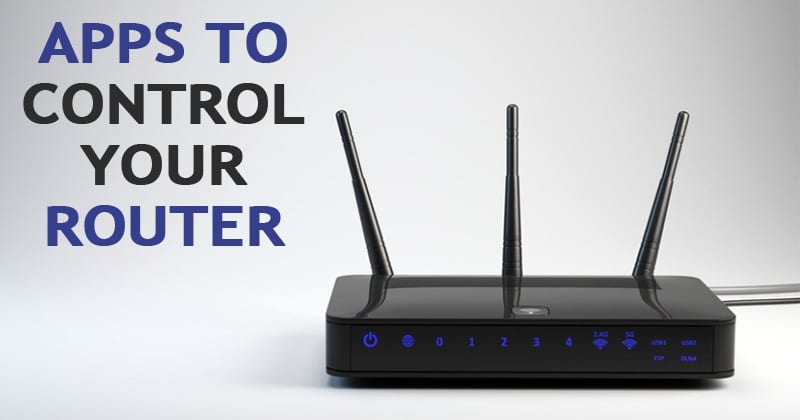 Let's have a look at 10 Best Apps That Can Help You To Control Your Router as they are developed in such a way that they can access the router commands and can provide the user interface to control it. So have a look at complete guide discussed below to proceed.
The router is a device that helps to protect the network through wireless mode. Every Wifi connection uses one router for the users. This hence helps the multiple users connect to the same network. Now when there are
Multiple users connected to the same router the speed for the network goes down. While finding yourself in this situation you might be willing to have some way through which the router could be controlled by your smartphone only. This is also a good way to make this easy for controlling the router wirelessly and solving any small issues with that. Actually, for certain brands, their routers are manifested with the option to control it through wireless using any smartphone apps. Here in this part, we will be telling you about all those major router brands and their well-made apps for the wireless control to the routers. If you are interested to know about the apps for those major router brands then just keep on reading. The whole information is given below with apps that you can use to control your router even at the time of emergency like when you suddenly want to stop the data flow or something like that. So have a look at these apps below.
Also Read: Top 10 Best Android Apps for January 2019
Best Apps That Can Help You To Control Your Router
We have selected these apps on the research basis, user ratings, reviews and some of our team experience with these apps. I personally tried these apps and got some amazing experience while controlling different settings of the routers by sitting anywhere around. So download and install these apps today.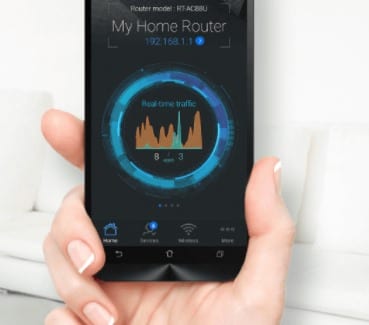 Asus brand has their own dedicated app for the controlling of routers. Their routers are implemented with all the necessary facilities that are helpful for the users to control smartphones using the app. Analytics for the router working and data usage could also be traced by the users through the app. This is really useful and if you own an Asus router with you then you are fortunate enough, you chose the right brand.
This is one of the most popular brands for the routers and there are innumerable users for this brand throughout the world. While having such a great popularity this brand cannot just miss the functionality of wireless controlling and management for the router. There is an app named Netgear genie that you can install and use on your smartphone so as to get the best analysis of the data, manage client networks or do many more things. This just could not be missed for any Netgear wifi router users.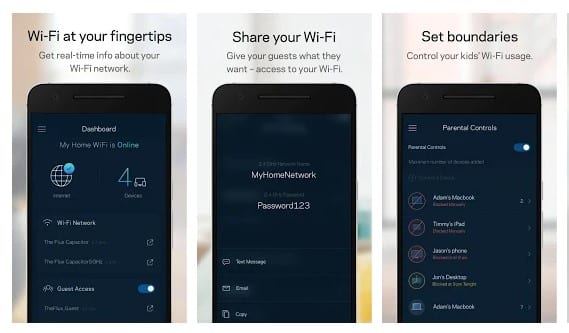 This is the router brand that provides the smartphone app from its side. Through the app, the users could see the data usage, set up parenting control through options, direct the different bandwidth for the network and much more. Altogether the whole of the router functions to the most extent could be controlled through the app by this brand.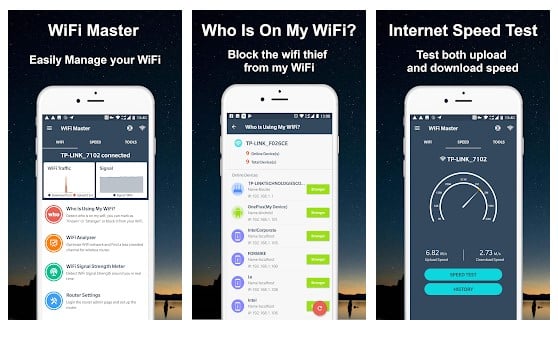 WiFi Router Setup is the simplest network scanner, IP scanner and wifi scanner that allows you to find your wifi setup page(router setup page)and router password, so it is a useful ip tool and ping tools. Or you can detect who is on my wifi and you can block the stranger in router admin page from my wifi.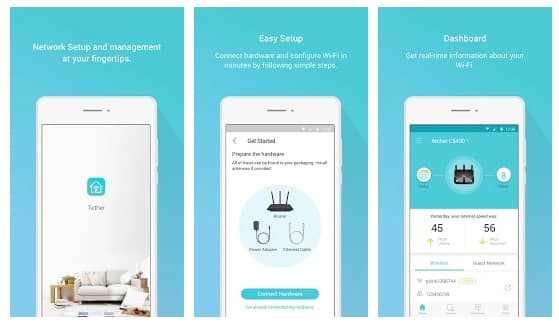 TP-Link tether is one of the great Android apps which provides users the easiest way to access and manage your TP-Link Router/ xDSL Router/ Range Extender with your mobile devices. From quick setup to parental controls, Tether provides a simple, intuitive user interface to see your device status, online client devices, and their privileges.
DS Router is another interesting Android app which allows users to control the entire network. Actually, the app is designed as your personal network control center. From the initial setup of your Synology Router to applying parental control settings to protect your children from inappropriate websites, or even fine-tuning your network's firewall settings, DS-router makes network management truly easy, intuitive and mobile.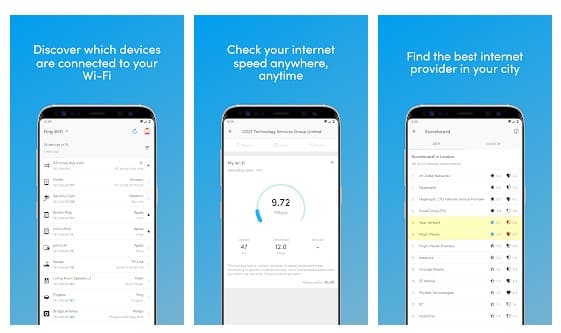 Well, Fing actually is not a router management app, but it's more like a network scanner. With the help of Fing for Android, you can discover which devices are connected to your WiFi network. Not just that, the app also brings some free network tools like WiFi scanner, port scanner, DNS lookup, ping, and service monitoring.
Network scanner is very much similar to the Fing and it also helps users to find out which devices are connected to your WiFi. The app also helps users to find out the suspicious vulnerabilities or security issues within the network. Not only these, the app also have tools for Wake on Lan, Ping, Traceroute.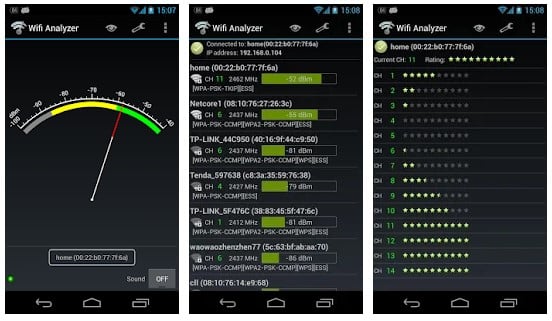 Wifi Analyzer is one of the best WiFi apps that every Android users would love to have. The great thing about Wifi Analyzer is that it turns your Android into a WiFi analyzer and shows the WiFi channels around you. By this way, users can easily find a less crowded channel for a wireless router. Apart from that, Wifi Analyzer also shows devices connected to the WiFi network. So, Wifi Analyzer is one of the best Android apps that every Android users should have.
With Google Wifi, you can set up and control your Google WiFi points or OnHubg right from your Android smartphone. The app basically puts you in control of your network. Not just that, but Google Wifi also offers a few WiFi management features like you can share your Wifi passwords, check connected devices and prioritize them for better performance. So, Google Wifi is another best router management app that you would love to have.
So finally you have reached the last of this post and on reading the above data you have got about all the smartphone apps that you could use to control your router. We hope that you would have liked this article and got benefit out of the information provided here. If you really liked the above information then don't forget to share this post. Also, do comment on your opinions and suggestions to this post by using the comments box below!
AUTHOR