It's no doubt that Android is right now the most popular mobile operating system. Compared to every other mobile operating system, Android provides users with far more features and customization options.
Since it's a highly customizable operating system, apps related to customizations were also high. You will find countless apps on the Google Play Store for customizations. In this article, we have decided to share a list of the best customizations apps for Android.
List of 10 Best Apps To Customize Any Android Phone
With these apps, you can easily change your Android's user interface and more. So, let's check out the best apps to customize your Android device.
1. Launcher Apps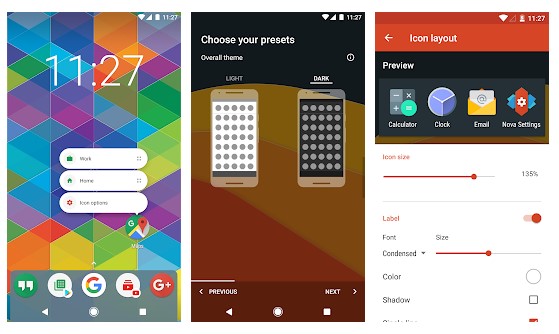 Well, Launcher apps are something that can transform the look of your Android smartphone. There are thousands of Android Launcher apps available on the Google Play Store, and each of them comes with its own unique sets of features.
You can install Nova Launcher to customize your Android because it provides users with lots of customization options. With Nova Launcher, you can add transition effects, add new icons, add your text, etc.
2. Get an Icon Pack
Just like Android Launcher apps, there are hundreds of Icon Packs available on the Google Play Store. After installing a launcher, the next thing that you will probably need is an icon pack because any launcher is incomplete if your home screen shows the old icons.
We have shared a list of the best free icon packs for Android that could help you to pick your favorite icon pack.
Navbar Apps is one of the best Android apps to transform the navigation bar. With Navbar Apps, you can make your navigation bar blue, red, or whatever you want. Also, the app lets you add a cool image as a navigation bar background.
The app is entirely free to use, and it's the best Android customization app that you can use today.
Muviz is one of the cool apps that you can have on your Android device. The Android customization app adds a music visualizer on your Phone's navigation bar or the Status bar.
What's more interesting is that the app offers you hundreds of visualizer designs to choose from. Also, the design catalog is updated almost every day.
This app adds a battery level indicated right on the top of your screen. The great thing about the Energy bar is that it works on a non-rooted Android smartphone, and it displays some of the crucial information regarding Android's battery.
For example, the battery indicator will show you how much time is left, how much the battery has been charged, etc.
If you find notifications and quick settings hard to reach with one hand at the top of the screen, then you need to give this app a try. The app provides a smooth, fast, and native feeling Android styled notification panel at the bottom of the screen.
So, with Bottom Quick Settings, you can move your device's status bar to the bottom of the screen. Not just that, but Bottom Quick Settings also helps the user to customize the notification panel.
Most of the new Android smartphones arriving these days have rounded corners on their display for a much smoother look. If you want to add rounded corners to your display, you need to use the Cornerfly Android app.
The app is straightforward to use, and it just adds a rounded corner to your display. Apart from that, it also provides users a few options to customize the rounded corners as well.
Well, Stylish is a full-fledged customization app for Android smartphones. The great thing about the app is that it lets you create your own unique experience on Android with custom settings.
With this app, you can customize the navigation bar, switch colors, change icons, swap backgrounds, add custom battery indicators, etc.
Control Center Android 12 Style is a new app that brings Android 12 type notification shutter on your Android. The only downside of the app is that it has lots of bugs.
Sometimes, the notification toggles don't work. It's may not be the best Android customization app, but it's worth a try.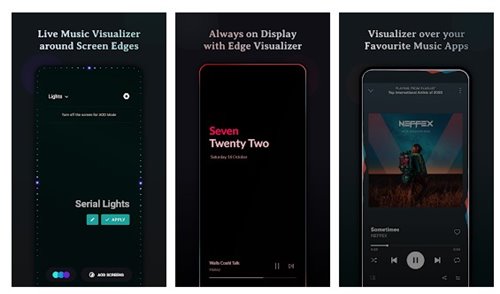 Want to have the Edge lighting feature that you see on premium smartphones? If yes, then give Muviz Edge a try. Muviz Edge displays a live music virtualizer around the edges of your screen.
The edges are visible when you are listening to music from your favorite music apps. You can also customize the Edge lighting designs, change the colors, etc.
So, these are the best apps to customize your Android in your own style. If you know of any other Android customization apps like these, please drop the name in the comment box below. I hope this article helped you! Please share it with your friends also.