Our smartphones have already killed many devices like radio, portable media players, etc. Not only that, but smartphones were also on the verge of killing DSLRs. iPhone 8 Plus, iPhone X/XS, XS Max, and XR have the best mobile cameras on the market.
iPhone users can easily capture great portraits and landscape photographs with such a capable camera. However, the iPhone's stock camera app doesn't have the full set of features that you might want or need. Fortunately, the App Store contains many iPhone camera apps that render a wide range of photography features.
Also Read: How to Password Protect Photos On iPhone Without any App
List of 10 Best Camera Apps for iPhone
This article will share some of the best iPhone camera apps you would love to have. These camera apps will provide you with manual camera controls and a few editing features. So, let's check out.
VSCO Cam is a top-rated camera app available for both iPhone and Android. If we talk mainly about the iPhone app, VSCO offers many powerful camera features.
Apart from providing you with fully manual camera controls, it also offers many powerful photo editing features. So, it's a complete photography app for the iPhone.
ProCam 8 is one of the best and top-rated manual control iPhone camera app available on the Apple App Store.
With ProCam 8, you can control a wide range of camera features like focus, exposure, shutter speed, etc. Not only that but ProCam 8 also offers users hundreds of real-time filters, lenses, etc.
If you are searching for an iPhone app to capture fantastic portrait shots, you need to try Focos. Guess what? With Focos, you can easily capture images with bokeh effects.
Not only that, but Focos also allows users to adjust the aperture levels in real-time. Apart from that, the camera app also allows users to add multiple lights in a 3D space.
With Snapseed, you can not only capture the images, but you can edit them as well. Snapseed is mainly known as a photo editor because it brings in a wide range of photo editing features.
With this app, you can easily adjust white balance, exposure, saturation, crop, add bokeh effect, etc.
Camera+ is one of the best and top-rated iPhone camera app available on the App Store. The app provides users useful features like different shooting modes, digital zoom, front flash, touch exposure & focus features, etc. Some of the advanced features of Camera+ include ISO control, shutter speed control, etc.
When it comes to the best camera feature, nothing can beat ProCamera. Compared to other iPhone apps, ProCamera offers more features.
It also allows you to record videos. If we talk mainly about the camera, ProCamera offers different preset camera modes for lowlight photography, HDR mode, etc.
If you are searching for the best iPhone camera app to capture breathtaking landscapes and Portraits, you need to give Enlight Quickshot a try. The app can transform any ordinary landscape or portrait shot into an extraordinary one in just a few taps.
For instance, the sky mode of Enlight Quickshot replaces the sky in your photos with a new sky in real-time. The app has many special effects, like light leaks to rainbows, sparkles, hearts, and more.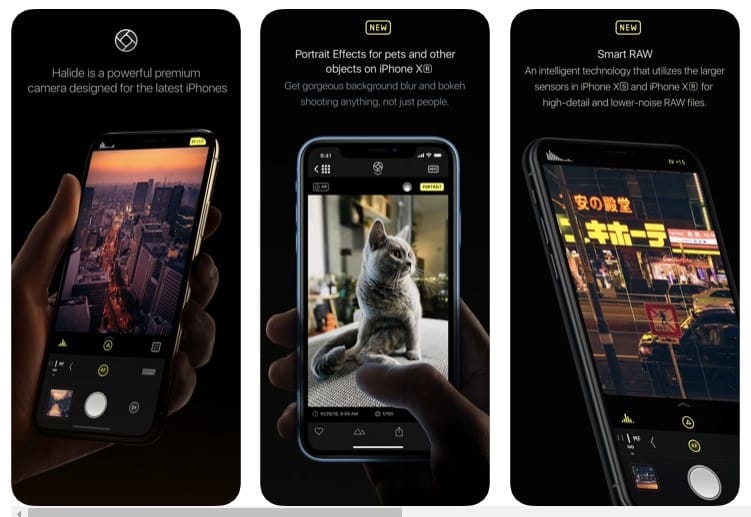 Halide is designed to put the controls back in your hands. The camera app for iPhone offers you manual camera controls. You can set everything from exposure to shutter speed to ISO.
Since it's a manual camera app, it's a little bit complicated to use. The camera app is not for beginners who have no prior knowledge of photography.
Obscura 2 is another best camera app for the iPhone, which is heavily popular. Despite being lightweight, Obscura 2 offers many essential features that would help you capture amazing shots.
As of now, Obscura 2 has over 19 different filters. You can even edit the filters to fit your needs.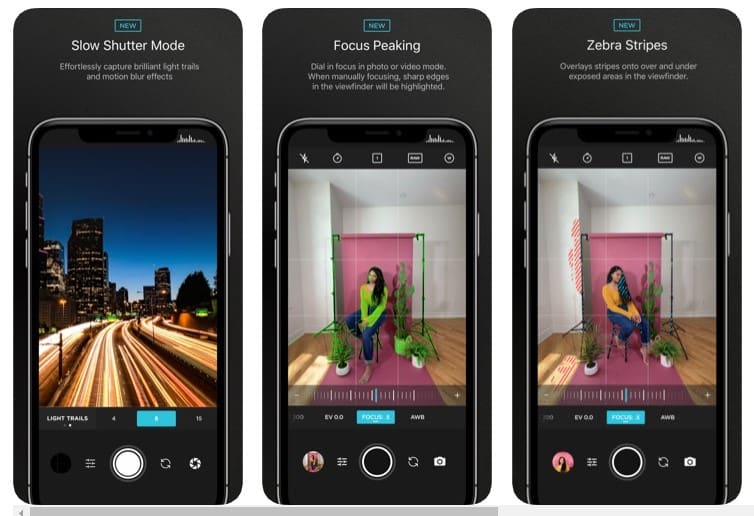 Moment is an iOS camera app that lets users capture photos in RAW. The camera app is mainly known for its hardware accessories like cases, lenses, etc.
The iOS camera app also provides users with lots of manual control. Some of the key features of Moment include split focus, exposure controls, shutter speed control, etc.
If you want to have the best ever camera experience on iPhone, you should start using these free camera apps. If you know of any other such apps, let us know in the comment box below. I hope this article helped you! Please share it with your friends also.