Custom ROM is the custom interface for your Android that gives your Android a very fresh look with the complete change in interface and the features. We are going to share 20 best custom ROM for your rooted Android smartphone. Go through the post to know about these Custom ROMs and discover their features.
For Android users, we are here with Best Custom Roms For Rooted Android. Android rooting is now a very common process for millions of users who are using this smartphone. Many of you have rooted your Android device and already tried lots of cools apps on your rooted Android. But you can do much more with them by installing custom ROMs. Custom ROM is the custom interface for your Android that gives your Android a very fresh look with the complete change in interface and the features. So before choosing custom ROM for your device have a look on the best custom ROMs for your Android.
Also Read: Things To Do Before Rooting Your Android
Top 20+ Best Custom ROMs For Your Rooted Android Device
In this article, we have selected some of the best custom ROMs that really give your Android an attractive interface and you will surely love to use. A change is always good. So have a look on the cool custom ROM that you can flash on your Android device after rooting it.
#1 CyanogenMod
As today Cyanogen interface is getting much popular after the release of One Plus One and One plus Two. This custom ROM is really one of the best that completely change your Android interface. You can easily find the stable version of this ROM for your Android device with respective model. The cool features and super fast interface make this ROM best of all the others.
Features:
Privacy Guard: Control what your applications can learn about you and your contacts
Global Blacklist: Baked right into the OS is the ability to flag telemarketers, robot-callers, annoying people (yes even the in-laws) and blacklist them.
Quick Setting Ribbon: Embed quick toggles (and even your camera) right in your notification drawer, just one swipe away.
Theme: With the integrated theme engine, you can change the look and feel of the entire OS.
Trebuchet: Not only does our custom launcher 'Trebuchet' allow for customizing the layout of the home screen, it's backed by a comprehensive, built from the ground-up theme engine.
Superuser: Manage root access to only the applications you trust, check access logs, and revoke their access when you are done.
Also Read: How To Speed Up Android Device After Rooting
#2 Pac-Man ROM
This ROM is also a good one and personally tested by me on my Android device. This ROM gives a fresh look to your Android. Flashing this ROM is the best way to get rid of the boring look of stock ROM. So must give a try to this ROM in your Android.
Features:
PAC-ROM offers a unique custom ROM experience with their tweaks and options.
You can get constant updates with their nightly builds with the latest changes and modifications
You can follow their developers live on their Gerrit review and can see what they are working on
#3 MIUI ROM
As today, you all are familiar with Xiaomi mobiles and their cool interface. Now you can get that interface in your Android using this cool ROM. You will get all the features of MI on your Android, the same icon looks, lock features and all the interface exactly same. This is one of the best custom ROM that I loved to use on my Android.

Features:
With MIUI 6, you can identify, mark or block unwanted calls with several detailed options
The home screen has always been the central place to switch between apps and enable or disable features.
View all new notifications on your lock screen the instant you wake your phone up.
Access over 5,000 beautiful MIUI themes for your phone, each artfully designed by renowned designers to customize your phone the way you want it to be.
MIUI 6 offers many powerful built-in tools to help you achieve more in less time.
#4 Paranoid Android
This is the best ROM you will ever try. This ROM is fast, stable and supports a ton of devices, including the Nexus series and the OnePlus One, although for the recent you might want to check out the newly released OxygenOS (a part of PA's team has contributed to its development) before you decide to settle for Paranoid Android. Must try this ROM in your Android.
Features:
Immersive mode- Hide the system bars globally. Give your apps more real estate to show colorful images, funny texts and entertaining videos on.
Pie- Enhance the simplicity of the navigation bar while saving screen space on Immersive mode.
Peek- Glance at your notifications when pulling your phone out of your pocket right after the notification buzz.
Dynamic System Bars- Merge your status and navigation bars with the surrounding content.
Also Read: How to Create & Restore Nandroid Backup for Rooted Android
#5 OmniROM
This is also a better choice than your default interface of your Android. Its interface somehow looks like the interface of Micromax and Lava etc but this Rom is better than them. So must try out this ROM as this will speed up processing of your Android device.

Features:
Flippable Quick Settings
Roadrunner mode
Multi-window
Daydream enhancements
Integrated Performance Control
Multi-workspace
Color-changeable
3D depth Phase Beam
#6 Aokp Custom Rom
This ROM is better than the number where it is listed. In this ROM, you will be able to find all the settings of ROM in the ROM control tab in Settings, also the features is pretty much awesome as well – you can easily change the height of the navigation bar according to your needs and lots more that you will get to know after flashing this in your Android.

Features:
Show RAM usage in the Current Apps window
Show battery percentage
Alternative display the Quick Settings (tiles or strip (as before))
Move cursor with volume up/down
Restart switch in the on / off menu
Multiple assignments of the navigation keys
5 shortcuts in the navigation ring
No warning volume for the headphones
Backup APKs
Ribbon menu (also for lock screen)
Change all the animations of user interfaces
Individually notification LED for each app rules (color and interval)
Automatic activation of Immersive mode by certain apps
#7 SlimROMs
This is only ROM whose interface I love till know, no launcher can compete with this. In this ROM, there is cool apps chooser at the right corner, a cool menu exposure and lots more that you can watch out for using this in your device.

Features:
Invert the whole ROM including Gapps with one click.
A complete replacement of the AOSP recent screen to allow better multitasking, along with marking favorite apps.
Based on CM's PIE, inspired by PA's PIE with a light touch of Slim. A true community feature.
A full replacement of the official Google closed source dialer with added features.
Disable unnecessary permissions set by app developers.
Shake your device to launch apps or secure it on the lock screen.
Also Read: How to Root Any Android Device In Single Click 2016
#8 Carbon ROM
This is also a good ROM with the great interface. Actually this ROM best fit for the users that want more in less space. As this ROM compresses the size of everything and there are lots of new features that you can discover in this ROM. So, must try this ROM.

Features:
Customize the colors of your Navigation Bar for a more personal touch
Customize the Battery, signal icons to be symbols or percentages. Add a number to Pending Notifications
Swipe away all your Recent Apps with a button press
Add more options and toggles to your Power Menu
Your favorite apps, shortcuts, and actions can be pinned to the Navigation Bar for quick access
Put up to 4 apps and shortcut in the quick launch Ring
#9 Vanilla RootBox
Like its name, this ROM is also interesting one and one of the refreshing ROM that you will love to flash in your device. Vanilla RootBox definitely fits this pattern as it combines the super powers of the above-mentioned ROMs. Must try out this once.

Features:
Per-App Colors (Statusbar, Icons, NavBar)
Per-App UI (Phone, Tablet, Phablet)
Home button call answer (Accessibility Option)
Clock: Increasing Alarm
Phone: Advance Phone Settings (Vibrate on Answer, Every 45 Seconds, On Hangup and On Call Waiting)
Low Battery Warning (Pop-up & Sound, Pop-up only, Sound only, Off)
Option to control cursor in text fields using volume keys
Screen Security Features (Unlock options: Quick Unlock, Delay Screen Lock, Menu Unlock, Home Unlock)
#10 BlissROM
BlissRom offers the most features of any other ROM available. You could spend the next few months trying out features and still have more to go. BlissROM is a one stop shop for all your phones features.
Features:
BlissROM is a one stop shop for all your phones features.
BlissROM always stands out from the crowd in features, compatibility, and stability.
BlissROM keeps everything nice and tidy by embedding all of our features within the settings dialog, and not making them all separate apps that clutter your app drawer.
BlissROM is Open-Source, and we are constantly developing and trying out new features within the ROM.
#11 Ressurection Remix
Each and every part of Resurrection Remix ROM is open source. Everyone can contribute towards its development. Resurrection Remix ROM is available for various devices with an amazing support from fellow users and developers in forums. Resurrection Remix ROM has a mix of features from many ROMs, including Paranoid Android, Omni, Slim, and AOKP.
Features:
Even with so many customizations and features available, the ROM is very battery-friendly.
Each and every part of Resurrection Remix ROM is open source.
Support to get notified Over-the-Air about new releases of Resurrection Remix ROM for your device is included in the source.
Resurrection Remix ROM is available for various devices
#12 Flyme OS
Flyme OS is a firmware developed by Meizu for smartphones based on the Android operating system. The key features are its simple UI, one-handed usability and performance optimizations. The latest version of this OS is the Flyme.
#13 ColorOS
ColorOS is computer software, an operating system created by OPPO Electronics (OPPO) of Guangdong, China. It is a fork of Google's operating system Android. The major difference between Google Android and OPPO ColorOS is that the later includes some features unavailable in the former. Such features include gestures for screen off, a screen on, communication, a security center, lock screen magazines, options for a long screen shot, eye protection, and others.
Features:
When using the phone, apps running in the background will be frozen to save both battery and data.
Automatically clearing background apps, according to your habits.
Apps now install around 41% faster.
Keeping up with the current trends and mainstream aesthetics, while adding a touch of artisanship, ColorOS has created a design with simplicity in mind.
#14 Vibe UI
The Lenovo Vibe UI is a custom made user interface that overlays the Android operating system on Lenovo Smartphones like the Lenovo Vibe P1. Vibe UI is Clear and intuitive operation convenient and simple, modern cordial affinity and light and agile.
Features:
Each click to find wallpaper shortcut icon, the desktop will randomly replace a beautiful wallpaper, so that every time a click will have a pleasant surprise.
The latest folder interaction mode provides a unique up and down sliding effect, allowing users to return to the desktop, you can switch between folders.
Notification Center is more than just notice the new page features information aggregation, from the notification center, is no longer just a notice and switches.
The assistant can help you to statistics, what notice useful what notice useless, so that you can decisive shot, and all the notice to switch off, since then, the notification bar clean
#15 Liquid Smooth ROM
This is the last but not the least one and also, if you're a person who is dying to increase your Android phone's performance, Liquid Smooth ROM is just for you. It emphasis purely on performance and speed. The UI is left alone, as like naked Android. Must try out this ROM.

Features:
CM 12 Theme engine
Custom Navbar options
AOKP system animation control
Option to use volume keys to control media volume anytime
Option to customize device hostname
Option to not wake up device when charge is plugged/unplugged
Volume rocker wakes up
IME switcher notification control
Option to show kernel toolchain and other info by tapping kernel version in about phone/tablet
Timeout and instant lock options added to slide unlock instead of just secure keyguard options
Developer options enabled by default
Also Read: Top 10 Things to Do After Buying New Android Phone
#16 Cataclysm
Well, this is not a very fancy looking ROM, as it shares the stock Android look. However, it brings some valuable addition to performance. This ROM brings several options like toggles, lock screens, customization options for the status bar, notifications etc.
Features:
Cataclysm uses a unique way to bring AOSP features to stock firmware. genesis evolution
Cataclysm is 100% Google experience plus other features.
Cataclysm includes optional/configurable Google Apps with AROMA installer.
Cataclysm supports Android Pay and RRO themes out of the box.
#17 Dirty Unicorns
This open-source ROM is supported on many devices. This Marshmallow based ROM includes CM Theme Engine along with some extraordinary features. The ROM also includes a 'Dirty Tweak' category, where users will find various tweaks like double tap to lock, immersive mode etc.
#18 XenonHD
XenonHD is completely open source. You can download the source and bring the love to your device! XenonHD offers just the right amount of customization and options. It is not bloated with features that you will never use!
Features:
XenonHD is rock-stable and ready for everyday use.
XenonHD supports OMS and Substratum which allows you to change how your user interface looks.
Every update is thoroughly tested before pushing out to the public.
#19 Lineage OS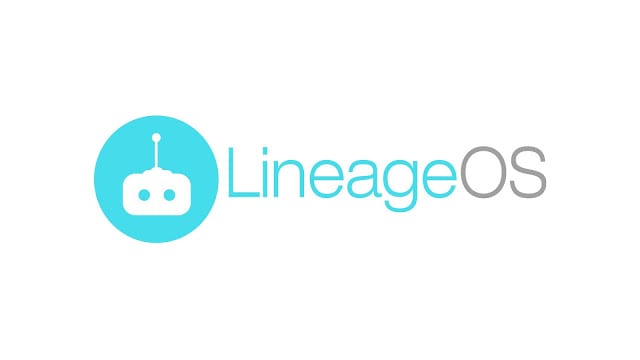 As we all know that Cyanogen OS had shut down and the services are now alive under the new Lineage OS open source project. Right now lineage os is using Cyanogen OS Source code and this is why it is one of the Best Custom ROM you can have on your rooted Android.
Features:
Fully Customizable Status Bar
Fully Customizable Navigation Baar
Comes with inbuilt App Drawer
Option for On-screen buttons and much more.
#20 Euphoria OS
Euphoria OS which is also known as Mahdi is another popular ROM that is based on AOSP. The best thing of this custom ROM is it uses a custom kernel, which is supposed to bring better performance and battery usage. Users will get lots of personalization options and features like privacy guard, LED manager, hardware keys configuration etc.
Features:
Brings privacy guard
LED Manager
Hardware Key Configuration panel
Double tap to wake
Multiple animations, lock screen weather, configurable power menu.
#21 AOSP Extended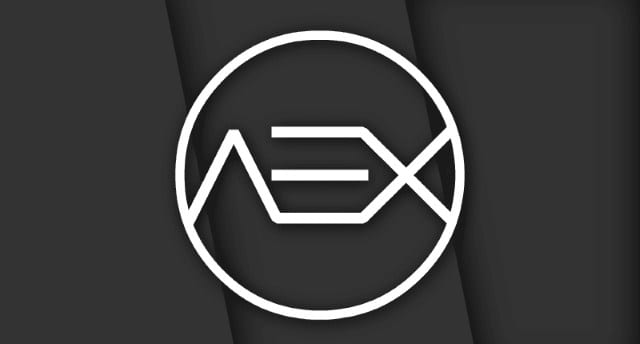 AOSP Extended is another best custom ROM for your Android that you can use in 2018. It's built directly from the AOSP source code. The great thing about AOSP extended is it comes with lots of features. Users will get various customizability options which can be used to modify the lock screen, status bar, and other Android settings.
Features
Smooth and Lag-Free Experience
Lots of features
Multiple customizability options available to modify lock screen, status bar etc.
Each and every update adds a new feature
#22 Pure Nexus
Well, if you want to enjoy Nexus or Pixel features without owning a Google device, then Pure Nexus could be a perfect choice. The custom ROM not only brings the look of Google Nexus or Pixel devices, but it also brings in all the features. The main purpose of Pure Nexus is to bring some customization options without losing out on the stock stability.
Features:
Doesn't destroys the stability of the smartphone
Brings features and look of Google Nexus and Pixel Devices
Lightweight
#23 Carbon ROM
Well, if you want to install a stable ROM on your device, then you should pick Carbon ROM. Carbon ROM is considered as one of the stable ROMs out there in the web. The custom ROM Brings lots of features in the form of carbon fibers. The ROM actually includes lots of mods for the system which can be used to tweak the status bar, buttons, lights, gestures and many other things
Features:
Carbon ROM is one of the most stable ROM out there
Lots of mods for the Status Bar, Buttons, Lights, etc.
Carbon ROM is also one of the first ROMs to successfully implement Substratum
So above are the Top Best Custom Rom For Rooted Android. Before selecting any of the above ROM to make sure that it's for your Android model and must be free from bugs that are the stable one. As if you flash a wrong or buggy ROM then there will be the risk of bricking up your Android phone. Hope you like this guide, do share with others too. Leave a comment below if you have any related queries with this.
AUTHOR