After buying an iPhone, users keep on trying lots of apps and there are millions of apps that were developed for this OS. If you are using an iPhone, then you might have already downloaded lots of apps to make your day to day life easier. In this article, we will be discussing some of those apps that you are surely gonna love as they will help you to cook better. Yes, there are apps available for iPhone that will help you in cooking food and I know only a few of you had tried these apps yet.
Here we will discuss 5 best iPhone apps that will take your cooking to the next level and will help you to cook professionally. So have a look at the apps discussed below.
Also Read: How To Run iOS Apps On Windows PC & Laptop
Best iPhone Apps to Take Your Cooking to the Next Level
It's worth to note that there are thousands of iPhone cooking apps available on the iOS app store and mentioning all of them is not possible. So, in this article, we are going to list apps that were loved by millions of users. So, let's check out the best iPhone cooking apps in 2019.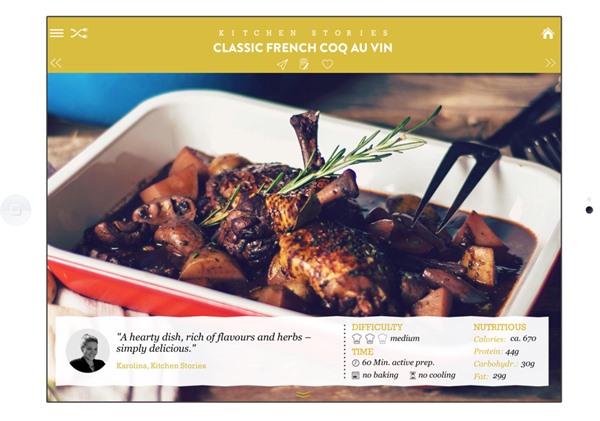 This is one of the best apps that you will surely love to try on your iPhone. The app is loved by millions of users as it offers aspiring and seasoned chefs alike opportunities to hone their cooking skills and discover delicious new recipes and cooking inspiration. With, Kitchen stores, you can discover tasty and easy to cook recipes easily.
Also Read: Best iPhone Apps to Help you Wake Up in the Morning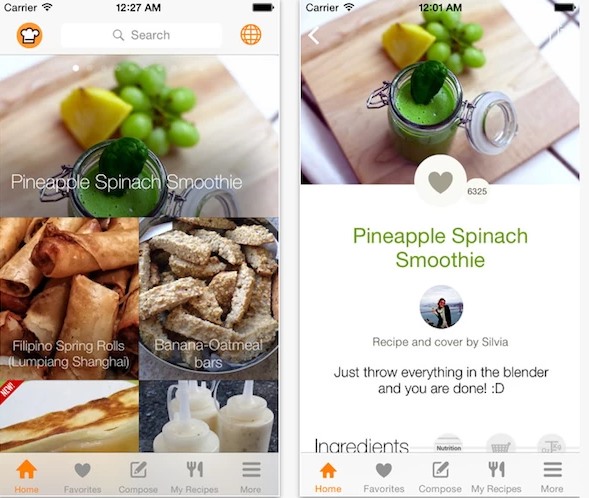 Cookpad is another best app to find and share original recipes. Thousands of easy to follow recipes submitted by fellow home cooks like you.  A unique and social cooking environment where people post recipes and pictures.  After cooking your recipe, other people share the photo of their own attempt and can comment.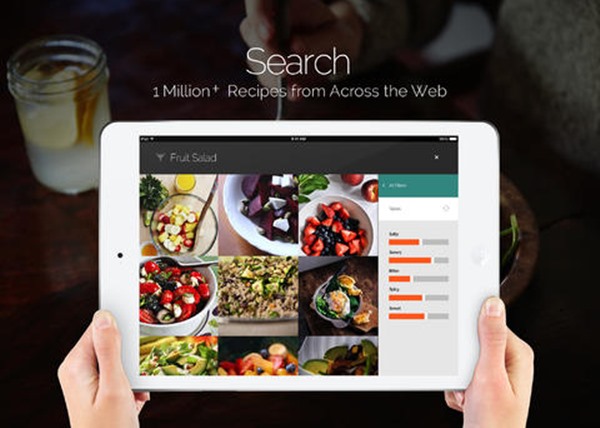 Yummly matches over 1 million recipes to your cooking lifestyle's nutrition, diet, food allergies, and favorite cuisines. Want Healthy? Quick? Italian? Gluten-free? Paleo? Savory? Fried? With Yummly, create a personal food experience that finds the recipes you want, when you want them from thousands of the world's top recipe sites and blogs.
Also Read: Top 10 Best iPhone Apps For College Students
This is another best app that will let you learn better cooking skills in your ios device. Get dinner on the table with less fuss and more fun! The brand-new Allrecipes Dinner Spinner app gives you instant access to All recipes' amazing collection of member-submitted recipes, with photos, ratings, and reviews from our community of more than 11 million home cooks.
Also Read: Best iPhone Apps For Identifying Music Playing Around You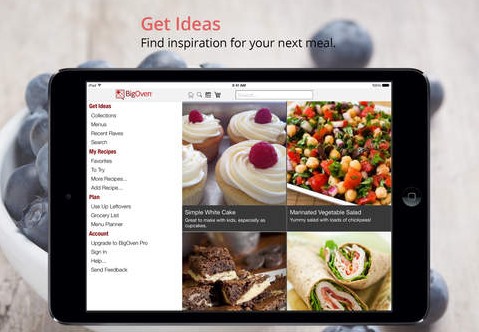 As the name indicates, it's the best app where you will find a huge collection of the recipe guide. The all-new, redesigned BigOven makes cooking simple. Take over 350,000 recipes, your grocery list, and menu planner anywhere. With more than 12 million downloads, BigOven is the most complete tool to help home cooks get inspired and organized in the kitchen and on the go.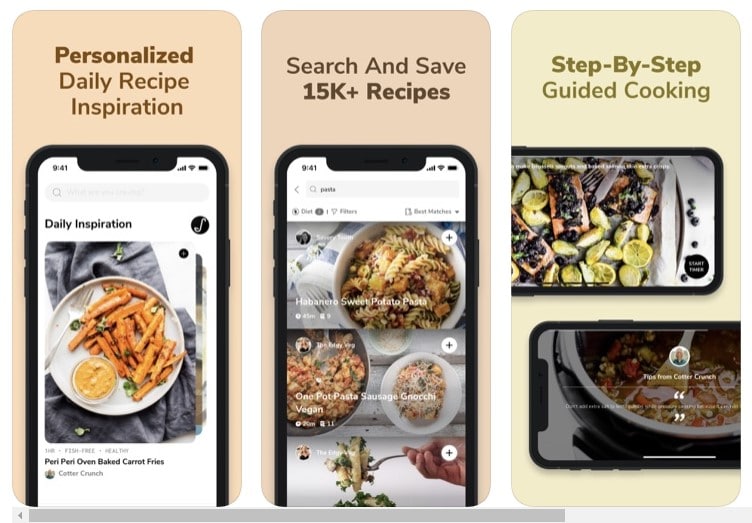 SideChef is one of the best and top-rated iOS cooking app that you can use on your iPhone. With SideChef, you can plan your meals for the week in less than 10 minutes. It's basically an app where you can plan and shop for your cooking needs. Apart from that, the app also offers step-by-step photos, videos and audio instructions to cook better.
It's not actually a cooking app, but it brings an easy to use and fast to handle shopping list to your iPhone or iPod touch. With ShopList, you can easily sync your shopping lists, create your own shopping items, manage different shopping lists, etc. So, ShopList is another best iPhone app that could help you in cooking.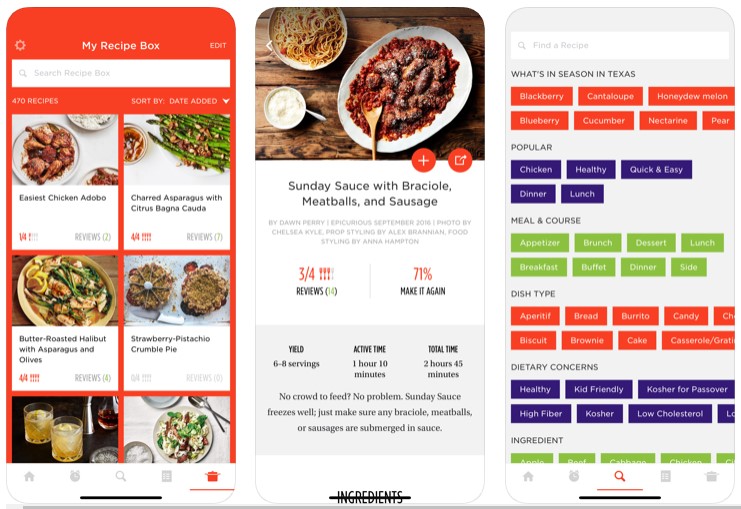 Epicurious is one of the best iPhone food apps that you can use today. With Epicurious, you can easily find the world's best recipes, watch incredible food making videos, etc. Not only that, but Epicurious also offers a recipe box where you can save and rewatch your favorite recipe videos.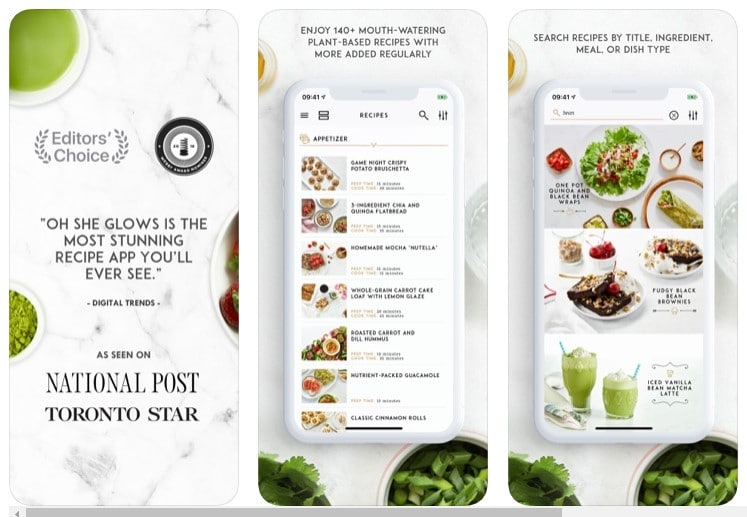 Well, if you are a vegetarian and looking for an iOS app to find the most popular fan-favorite plant-based recipes, then you need to give Oh She Glows. You won't believe it, but the app right now has over 140 mouth-watering plant-based recipes, 120 gluten-free recipes, and all. Apart from that, Oh She Glows also has some unique search filters to search for recipes, browse high-resolution food photos, etc.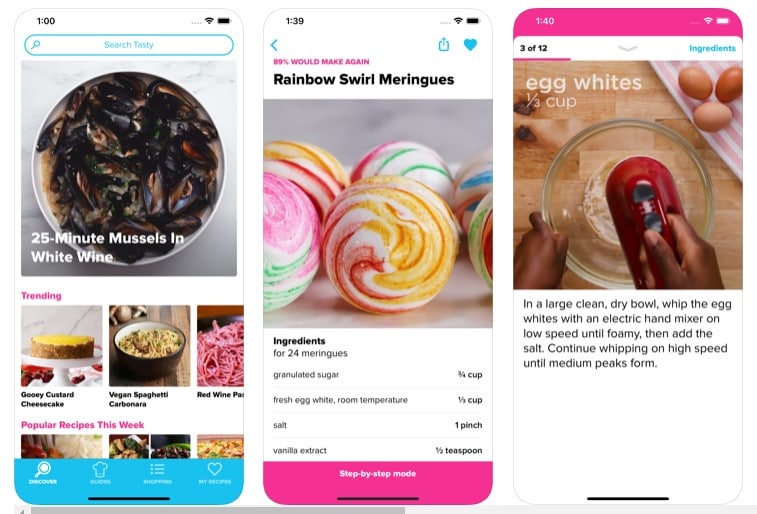 Tasty from Buzzfeed is another best iPhone app that would take your cooking to the next level. With Tasty, you can easily browse over 4000 tasty recipes, find step-by-step instructions on cooking, etc. Not only that, but Tasty also allows you to shop for the cooking ingredients you need to make your favorite tasty recipes and pick them up at Walmart.
Also Read: How To Hide Images In iPhone Without Any App
So above are the Best iPhone Apps to Take Your Cooking to the Next Level, Download these apps in your iPhone and learn the advance level cooking right from your phone. I hope you like all these, keep on sharing with others too. Leave a comment below if you have any related queries with this.