Learn the cooking on advance level right from your ios mobile with the help of Best iPhone Apps to Take Your Cooking to the Next Level that we had discussed right in this article below.
A
fter buying iPhone users keep on trying lots of apps in their ios mobile. And there are millions of apps that being developed for this OS and you must had downloaded lots of apps that make your day to day life easier. And in this article we will be discussing some of those apps that you are surely gonna love as they will help you to cook better. Yes the apps that will helps you in cooking food and i know only few of you had tried this apps till yet. Here we will discuss 5 best iPhone apps that will take your cooking to the next level that is helps you to cook professionally. So have a look on these app discussed below.
Also Read: How To Run iOS Apps On Windows PC & Laptop
Best iPhone Apps to Take Your Cooking to the Next Level
The apps are the best and will be greatly helpful to you and we had selected these apps on the basis of their user rating and reviews. So read their descriptions and download in your devices.
Also Read: Best Security Apps That You Must Have In your iPhone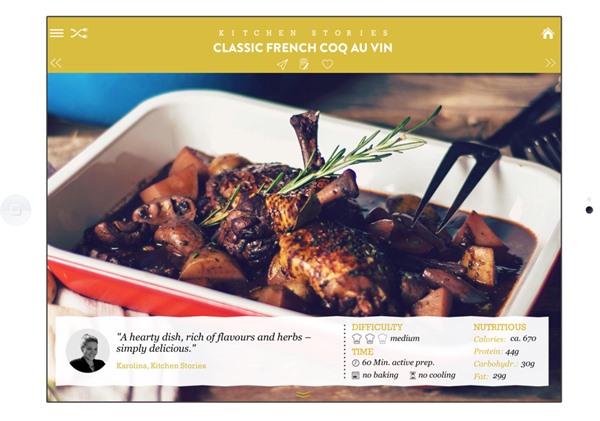 This is one of the best app that you will surely love to try in your iPhone. Loved by millions of users, Kitchen Stories offers aspiring and seasoned chefs alike the opportunity to hone their cooking skills and discover delicious new recipes and cooking inspiration.
Features:
– Discover tasty, easy-to-cook recipes offered in various thematic packages (e.g. "Pasta Recipes", "Delicious Smoothies" or "Grill special", including many vegan and gluten-free recipe ideas)
– HD video recipes guide you through preparing the dishes
– Step-by-step photo instructions make recipes easy to follow
– How-To videos explain basic tips and tricks in the kitchen
– New recipes and How-To videos are added every week, all free of charge.
Also Read: Best iPhone Apps to Help you Wake Up in the Morning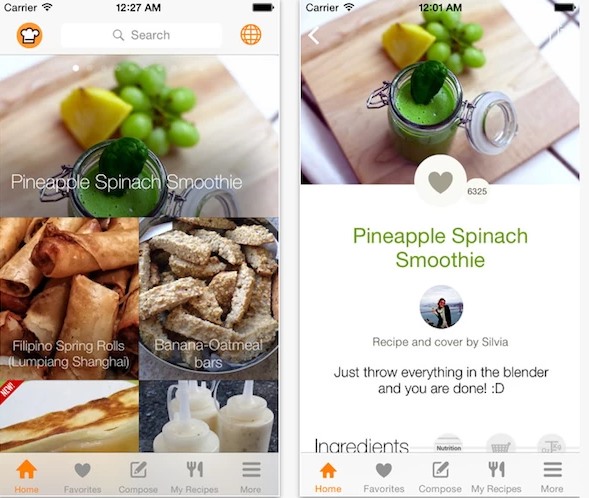 The best place to find and share original recipes. Thousands of easy to follow recipes submitted by fellow home cooks like you. A unique and social cooking environment where people post recipes and pictures. After cooking your recipe, other people share the photo of their own attempt and can comment.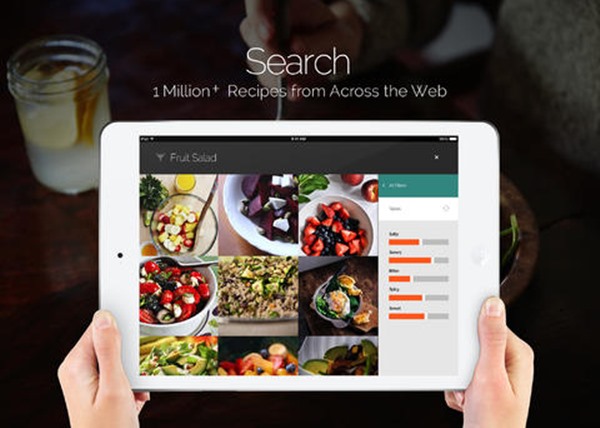 Yummly matches over 1 million recipes to your cooking lifestyle's nutrition, diet, food allergies, and favorite cuisines. Want Healthy? Quick? Italian? Gluten-free? Paleo? Savory? Fried? With Yummly, create a personal food experience that finds the recipes you want, when you want them from thousands of the world's top recipe sites and blogs.
Also Read: Top 10 Best iPhone Apps For College Students
This is the another best app that will let you to learn the better cooking skills in your ios device. Get dinner on the table with less fuss and more fun! The brand-new Allrecipes Dinner Spinner app gives you instant access to All recipes' amazing collection of member-submitted recipes, with photos, ratings and reviews from our community of more than 11 million home cooks.
Also Read: Best iPhone Apps For Identifying Music Playing Around You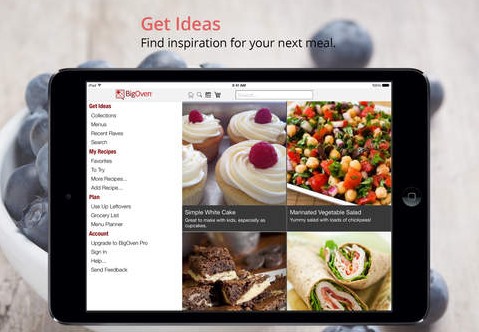 As the name indicates, its the best app that where you will find huge collection of the recipe guide. The all-new, redesigned BigOven makes cooking simple. Take over 350,000 recipes, your grocery list, and menu planner anywhere. With more than 12 million downloads, BigOven is the most complete tool to help home cooks get inspired and organized in the kitchen and on the go.
Also Read: How To Hide Images In iPhone Without Any App
So above are the Best iPhone Apps to Take Your Cooking to the Next Level, Download these apps in your iPhone and learn the advance level cooking right from your phone, Hope you like all these, keep on sharing with others too. Leave a comment below if you have any related queries with this.
AUTHOR