We all know very well that Karaoke is one of the ludic activities in which we are less afraid of making a fool of ourselves and more followers despite it. It does not matter that you do not know how to sing, precisely how much worse your musical skills are, the more fun it will be.
Hence, today in this article we will show you an awesome list in which we have mentioned 10 best iPhone karaoke applications that will simply unleash the singer in you.
10 Best iPhone Karaoke Apps for iPhone (Free or Paid)
Karaoke is one of the ludic activities in which we are less afraid of making a fool of ourselves and more followers despite it. It does not matter that you do not know how to sing, precisely how much worse your musical skills are, the more fun it will be.
The word comes from Japanese (kara, which means empty, and oke, which means orchestra). Precisely there is where more fans have and there are even exclusive venues for karaoke lovers and that have been exported to a greater or lesser extent to other countries.
Mobile devices also have their own karaoke apps, ideal to have a good time alone or in the company, share your skill as a singer, and even compete with other players through the internet or face to face.
Why choose a karaoke application?
From a financial point of view, a karaoke application costs much less than a singing class with a private teacher. For smaller budgets, a karaoke application along with a vocal coaching application can be the perfect solution to learn to sing without spending a lot.
Some applications are available with a free and a paid version, but in any case, it always costs much less than taking singing lessons.
An application can make your voice better to shine on your next karaoke night with friends. Of course, each application has its specificity and it is possible to modulate the voice to give the illusion that one sings perfectly well or that it has the same tonality as Rihanna.
Another advantage of the applications for Android and iOS is that you can take them everywhere, or simply download them to your mobile and you can enjoy karaoke hours at home, at your friends' house, or even on the beach. And this cannot be done with the old karaoke devices.
The ultimate advantage of karaoke applications is their great variety. Karaoke applications offer different functionalities, from the instrumental version of your favorite hits to the accompaniment to create a song yourself, going through rankings with other users.
In TechViral, we have tried different applications to determine which are the most useful and the most complete. Hence, here we have mentioned 10 of them, which offer different functionalities and meet the criteria of ergonomics and popularity.
It is a quite popular karaoke application available for both iOS and Android. It presents you with one of the largest karaoke databases offered by an application.
Along with a good collection of karaoke music tracks, Smule also offers an online community of users that form a social network where you can share your recording. You also join someone online (a user who also uses Smule) to perform a duet.
With a database of some of the best karaoke songs of all time, Smule Karaoke is the first choice for many karaoke lovers.
You can try it for USD 10 per year, or you can opt for a monthly subscription plan. While you consider that it is something that you will have to pay, we tell you that this application of karaoke for iPhone is definitely worth it.
The StarMaker Lite is one of the best iPhone karaoke apps that lets you experience something amazing and helps you learn more while using it. Present the karaoke tracks as part of the game. The more you keep recording songs, the more karaoke tracks you can unlock. Therefore, it will definitely keep you hooked.
With this, you can make a video of your own and share it with the world by using great effects. You can also see cover songs that other users shared with the world.
StarMaker-Discover Music is an awesome karaoke application for iPhone. It also hosts a lot of popular karaoke music tracks. In addition to the availability, it allows you to add excellent effects that improve your voice recording, something that makes this application of Karaoke for iPhone not among the crowd.
Also, you get a pointer to rectify your recording. You may have heard about the technology that makes it a singer, Auto Tuner. Although it is not very precise, it does the job if you are close enough. If that is something that excites you, download this karaoke application on your iPhone to enjoy singing karaoke songs.
It is one of the best karaoke apps for iPhone. It is a free karaoke application, but it works by having credits to use karaoke music tracks. Similar to Sing! Smule Karaoke, it offers many karaoke music tracks.
The quality we experienced was good enough. While installing the karaoke application, you get certain free credits. It's more like a test credit; You can use it to see what the service has to offer if you are buying a VIP access membership plan.
In addition to your membership plans, you can earn free credits by simply watching video ads.
It focuses especially on voices. Let's say you already have a couple of karaoke tracks loaded on your device. With Voloco, you only need to use your local library to load the song, and then you can start recording your voice.
Voloco also provides an automatic tuning technology that helps you to rectify your song according to the music. It's smart enough to guess the key to the song and correct yours simply by matching the original one.
Moreover, this app offers a decent user interface. Contains ads in the application. Therefore, to get rid of ads, you can choose any of the purchases in the application.
SingTrue is not really a karaoke music application that you can use to represent and show the world what you're made of, but it helps you learn to sing better. The "so-called" karaoke application for iPhone is the result of the hard work done by its developers: Easy Ear Training. The developer says this app helps to teach someone to sing in the perfect melody.
If you use karaoke applications to learn to sing, this would be the alternative, and that is the reason why it is discussed here. It offers karaoke exercises since its objective is to help you learn. Therefore, by practicing the exercises, you will perfect your skill.
If you are looking for the best iPhone karaoke application for the purpose of learning to sing better, this is the karaoke application that you need.
SingSnap Karaoke is one of the most beloved karaoke apps for iPhone. Fortunately, here you will see many more karaoke music tracks available for free compared to other iPhone karaoke music applications.
The user interface is good enough, and the availability of almost a thousand music tracks for free gives you a reason to try it if you are not interested in paying for a karaoke application on your iPhone. However, while it offers many more karaoke music tracks for free, it does not mean that you get everything for free.
To access each of the karaoke songs of the service, you must subscribe to a monthly plan. Moreover, it also, bring a community where you can share your work for comments. The community in the application gives you the ability to comment, send messages, and participate in forums simply to solve any problem. It's a free karaoke application for iPhone, and it's worth trying.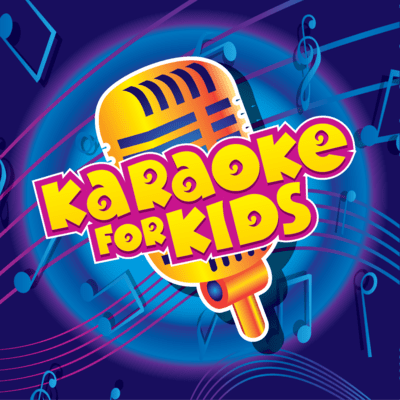 If you're going to sing with children, nothing better than doing it with an application designed especially for them, then we recommend Karaoke Kids. Have fun and entertain them with the songs chosen from popular classics and new hits for the older ones.
You can buy other songs, besides the ones it already has included. Enjoy family fun at home or while traveling with children and save those good moments on your iPhone. You can also share videos by mail, Facebook, or Youtube.
This is one of the best free karaoke applications to sing and record yourself on audio or video, and to do so, simply Start singing now with lyrics on the screen. As in this app, you can choose among 100,000+ karaoke songs and sing along. So, what you are waiting for, go and simply record yourself while you sing and share your singing videos and get fans.
Moreover, in this awesome karaoke application you can also sing duets or in a group, add customized sound effects to improve the voice, balance the music with the voice, add Themes, Video Effects, and customs to your videos, and much more.
Music Hits JukeBox is a FREE app that gives you a very easy way to find out the best music of all time. As it includes the top charts for every year since 1959, the best songs from the 80' and 90', the best pop music charts, best love songs, Rap music, R&B Hip-Hop Songs, Rock Songs, Rock Ballads, Hard Rock, Metal, Country, Disco, Latin, Movie soundtracks, etc.
Finally, now you know the best karaoke apps for iPhone and you can use these iPhone karaoke applications to free the singer you have. Then why wait for someone to play an instrument while you have excellent karaoke apps for iOS to get the job done! So, what do you think about this list? Simply share all your views and thoughts in the comment section below.