Over the past few years, eCommerce has evolved in profound ways. For those who don't know, eCommerce basically refers to the activity of buying and selling products over the internet. The products could be anything ranging from household items to handmade things.
The recent Coronavirus crisis has also given rise to numerous eCommerce sites. Whereas the well-settled ones like Amazon, Flipkart, and eBay are also doing well. If you are running a successful online business, it will be best to have domination over online.
These days, it's relatively easy to set up an online business. You just need to hire a web developer to set up an eCommerce website to sell your products online. However, to accept the payment from the users, you would need a payment gateway.
Also Read: Best Shopping Apps for Android
List of 10 Best Payment Gateways for Online Business
Since your entire business involves getting paid, the payment gateway becomes the most important thing. Hence, this article will list down some of the best payment gateways for eCommerce sites. Let's check out.
If you have ever purchased services from freelancing sites, you might be well aware of PayPal. Compared to other payment options, PayPal is more famous, and it can be the right choice for your online business. The good thing about PayPal is that it supports every international credit/debit card.
Along with it, PayPal also allows merchants to withdraw money in 56 currencies. PayPal also has a robust anti-fraud system that monitors users' transactions 24/7.
If you are searching for the best Indian Payment Gateway solution, Razorpay might be the best pick. The payment gateway service was founded in 2014, and as of now, it has over 800K+ customers.
The great thing about RazorPay is its instant activation facilities and easy integration options. If you set up this payment gateway, your customers would be able to use Credit/Debit cards, net banking, UP, and wallets as a payment mode.
Well, Paytm is an online payment service that supports UPI. The good thing about Paytm is that it's straightforward to use. The good thing about Paytm is that every Indian user knows how to use this payment service.
The payment gateway of India supports all domestic credit and debit cards linked with 50 major Indian banks. Many famous Indian companies like Zomato, Jio, Swiggy, Uber, Ola, etc., use this Payment service.
Stripe was first invented in 2011 and is a payment gateway that allows you to accept credit card payments simply by transferring money among your merchant account and a payment processor.
The payment gateway has a cloud-based infrastructure created for security, scalability, and safety. And Stripe can be utilized as a standalone solution for those who want to send out invoices and accumulate payments for commodities or services.
CCAvenue is the oldest payment gateways, yet it is the most leading Payment Gateway Service Provider that is sanctioned by Indian financial institutions to select Sub Merchants. Indian financial institutions ultimately empower CCAvenue, and it provides services to over 85% of e-commerce merchants.
The most useful thing about using CCAvenue is that it supports 200 different payment options, including 58+ net banking options, 97+ debit cards, 14 Bank EMIs, and 6+ credit cards.
PayU is a fintech company that implements payment technology for online merchants. It controls the full payment model from receiving to processing payments by different payment methods.
PayU also allows web and mobile app integration. It has the best conversion rates with intuitive integration.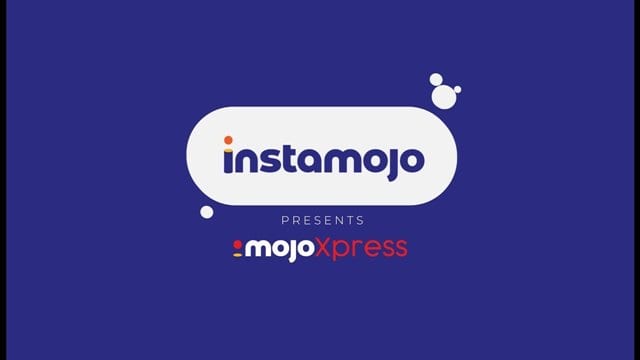 Instamojo is India's largest on-demand payments & e-commerce platform that collects payments and generates free online invoices. It also ships products and allows users to get loans that will generate more power for their business.
Instamojo makes digital commerce universally available to produce newer possibilities & sustainable resources.
Although not very popular, PayKun is still one of the reliable payment solutions you can opt for. PayKun is known for providing safe, secure, and fast transaction options.
As of now, PayKun supports 100+ different payment modes, and it has an easy refund policy. Compared to other payment gateways, PayKun offers faster payment settlements.
Amazon Pay may not be a very popular option, but it provides you with an easy, fast, and secure payment solution for your business needs. The only drawback of Amazon Pay is that it's available in limited regions, but the company plans to expand its business in every country very soon.
The payment gateway is supposed to provide a smooth shopping experience to both sellers and online retailers. Some of the key features of Amazon Pay include setting up automatic payments, merchant website integration, inline checkout, and fraud protection.
Skrill is another excellent payment gateway that you can consider. The service was established way back in 2001, and it offers both online payment and money transfer services. The good thing about Skrill is that it operates in more than 120 countries and supports 40 different currencies.
The service also offers you free global payments transfer options, and it provides a few transaction security features. You can even integrate Skrill with third-party shopping carts, and it supports eCommerce platforms such as WooCommerce, Shopify, Wix, Magento, and more.
You can use these payment options in eCommerce sites or accept any online payments. I hope this article helped you! Please share it with your friends also. If you want to recommend any other payment gateways, let us know in the comment box below.