It is not a secret that PSP (PlayStation Portable) was already dead for several years in the West. And it is not surprising though it is a Japanese success, as when PS Vita tried to conquer the hearts of the Japanese, it is PSP that keeps taking them on the street, as the weekly sales records show.
Although it is well known that videogames belonging to the J-RPG genre have been crucial to their success in Japan, the explanation of their European and American failure seems to be much broader.
Some blame Sony for not favoring publishers or promoting the culture of conversion in their catalog. Others recognize the merit of Nintendo with their DS, claiming there was no room for more than one portable system on the market.
List of 10 Best PSP Video Games Of All Time
However, now apart from all these things, it's better to focus on the playable hits of the platform, of course, PSP as you are still in the time, where you can still enjoy many of them.
Hence, here we will show you the top 10 best hits of all-time of PSP. Let's check out.
Also Read: How To Play PSP Games On Android
1. The 3rd Birthday
If you love to play shooting games, then you will live The 3rd Birthday for sure. It's a third-person role-playing shooter game developed by Square Enix.
The 3rd Birthday is the expected third installment of Parasite Eve, which came to us as a third-person shooter with RPG and survival horror tints. With ups and downs, but still one of the best titles of PSP.
2. Gran Turismo
It should appear higher in our ranking, as Gran Turismo is one of the outstanding games available for PSP. Although it did not have much to compare, if you want to experience some speed, it is one of the best titles to do so.
3. Kingdom Hearts Birth by Sleep
Well, Birth by Sleep is a continuation of the Kingdom Hearts series. The game takes place ten years before the original Kingdom Hearts.
So, if you have played the Kingdom hearts series before, you will love this prequel. The game revolves around three young people who are practicing under their Master to hone their skills.
However, in between the practice, they were trapped in a disaster. It's one of the unique games that you will ever play on PSP.
4. Tekken: Dark Resurrection
Although the portable version of Tekken 6 was famous, the Dark Resurrection is considered one of the best fighting games for PSP. As its graphical section showed the truth of the platform and the excellence of its control.
5. Crisis Core
Well, Crisis Core is a part of the Final Fantasy game. The game continues its trend to be the most successful franchise in video game history. If we talk about the Crisis Core game, it follows the story of Zack as he battles against Genesis.
Guess what? Crisis Core sold almost 3.1 million copies when it was released. Overall, Crisis Core is a great game to play on PSP.
6. Daxter
Ready at Dawn offered us the first quality platforms for PSP in this adventure starring the stunned Daxter, of course, the co-star of the trilogy that raised the craze of Naughty Dog.
The video game sees Daxter go on an adventure to save his friend – Jak. Along the way, Daxter meets new alias like Taryn and Osmo. Also, Daxter meets new villains like Kaeden.
7. Monster Hunter Portable 3rd
Monster Hunter Portable 3rd is the real pity, as this RPG sold a whopping 3 million copies in its first two weeks in Japan.
The success of the franchise is such that many analysts consider the announcement of a Monster Hunter Portable 3rd for PS Vita as well.
8. Grand Theft Auto: Vice City Stories
A dream come true, some said about the second hit of the Grand Theft Auto in a portable console. If Liberty City Stories already received praise, Vice City Stories knew how to improve the insignificant failures of its predecessor, offering a sandbox polished both technically and in the playable.
9. Metal Gear Solid: Peace Walker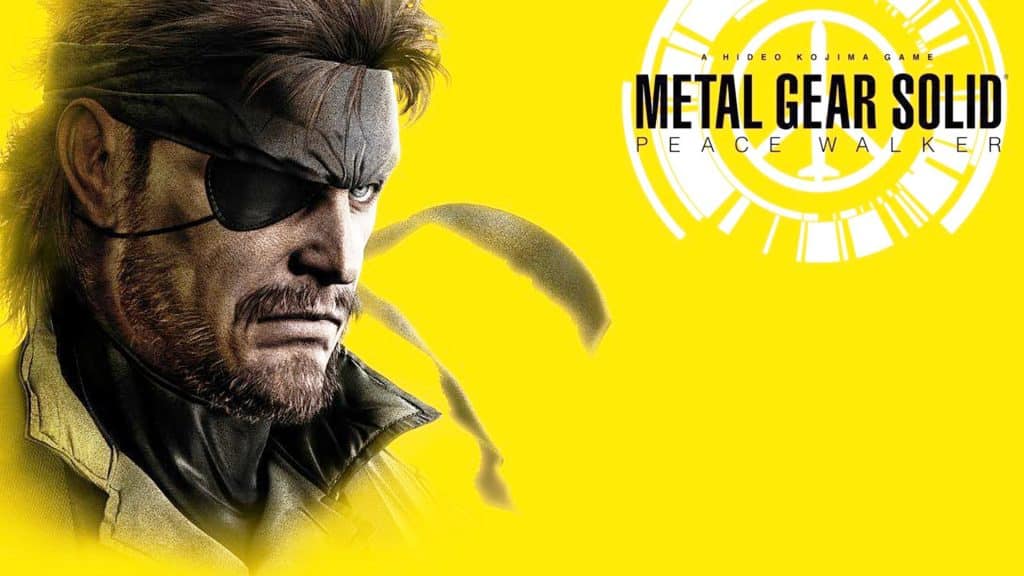 The plot and narrative style of Metal Gear Solid: Peace Walker made it one of the best titles for PSP. And not only that, but even its graphics section also helped it shine with its light, as demonstrated by his HD raids. Hence, if you are holding a PSP, then you should try this game once.
10. God of War: Ghost of Sparta
The God of War: Ghost of Sparta is a third-person action-adventure video game developed by the well-known Ready at Dawn and Santa Monica Studio. And not only that, even God of War: Ghost of Sparta is awarded as one of the best portable games ever developed.
So, what do you think about this? Share all your views and thoughts in the comment section below. And if you liked this top list, do not forget to share this article with all your friends and family.