Let's admit, we all love to play games on our smartphones. In fact, Android smartphones nowadays are more powerful than desktop computers. It can easily run games like PUBG Mobile, Fortnite, etc., that we used to play on desktop computers.
Do you know that your Android device also runs PSP games? Yes, you read that right! Your Android device can run PSP games through an emulator. Just like Android emulators for desktops, PSP emulator for Android does exist, and it can run PSP games at ease.
One such PSP emulator is PPSSPP which is by far the best PSP emulator app available on the Google Play Store. So, let's explore more about the PPSSPP PSP emulator for Android.
PPSSPP – PSP emulator
To run PSP Games on Android, we need to download and install PPSSPP – PSP emulator. PPSSPP – PSP emulator is the best PSP emulator app available on the Google Play Store. The app emulates PSP games to run on Android devices. Not just that, but the app is also powerful enough to run games at their regular speed.
How To Use PPSSPP On Android?
Installing and using PPSSPP on Android is a rather easy process. First of all, download PPSSPP on your Android smartphone and install it. Open the App and locate the ISO file from the 'Game' Section.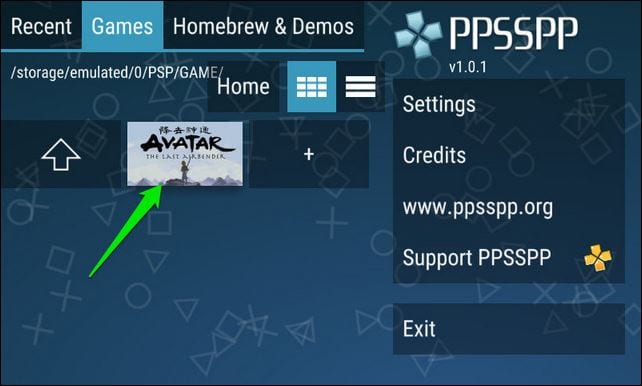 You can enjoy any game on your Android through the PPSSPP emulator, but your device must have enough gigs of RAM and a powerful processor. For an in-depth tutorial, you can follow our guide on How To Play PSP Games On Android.
Furthermore, the PPSSPP emulator for Android allows users to alter Graphics, Controls, Sounds, and other settings. These settings can completely change the gaming experience. Below, we have listed some of the best settings for PPSSPP on Android.
Best Settings For PPSSPP On Android in 2022
Below, we have shared some of the best PPSSPP settings that could help you fix slow gaming, graphics glitches, and frame drops on a PPSSPP emulator. So, check out the best setting for PPSSPP for Android.
1. Best Graphics Settings
Well, to make the most out of the PPSSPP Graphics settings, you need to change the Backend from OpenGL to Vulkan. Next, under the Framework Control, you need to turn off the 'frameskipping'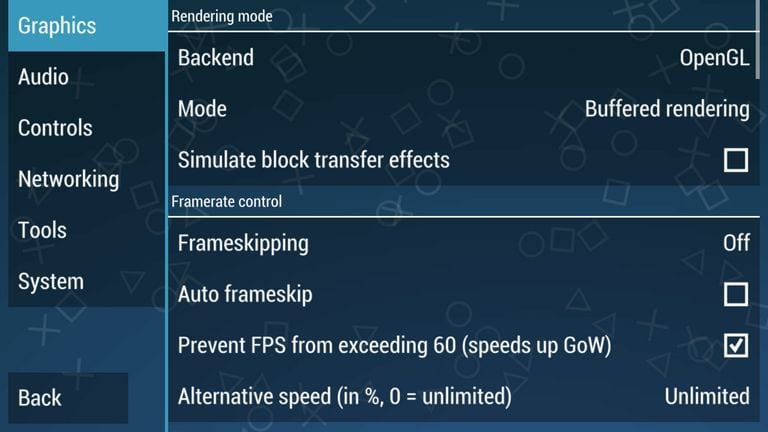 Next, unselect the Auto-Frameskip and enable the 'Prevent FPS from skipping 60'. After that, set the Alternative speed to 'Unlimited'
Now you need to move to the Performance Settings. Under the Performance settings, you need to test out the 2x Rendering Resolution and 1X rendering resolution to find out which performs best on your device.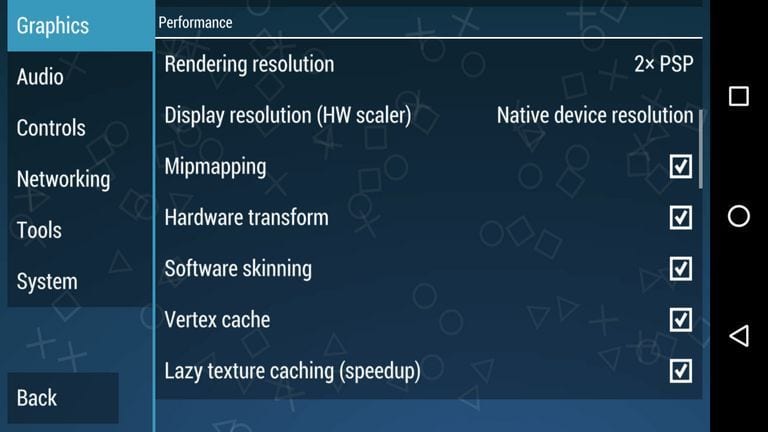 Make sure to enable the Hardware transform, Software skinning, Mipmapping, Lazy texture caching, and Vertex Cache under the Performance settings.
2. Best Audio Settings:
Like the graphics, you can make a few changes with the Audio as well. However, there's not much you can do with the Audio settings. We suggest you disable the audio while playing games because it can cause a few frame drops.
3. Developer Settings
Well, PPSSPP also allows users to control a few developer options. For instance, you can select Dynarec (JIT) under CPU Core to enhance gaming performance. The settings work fine on almost every game.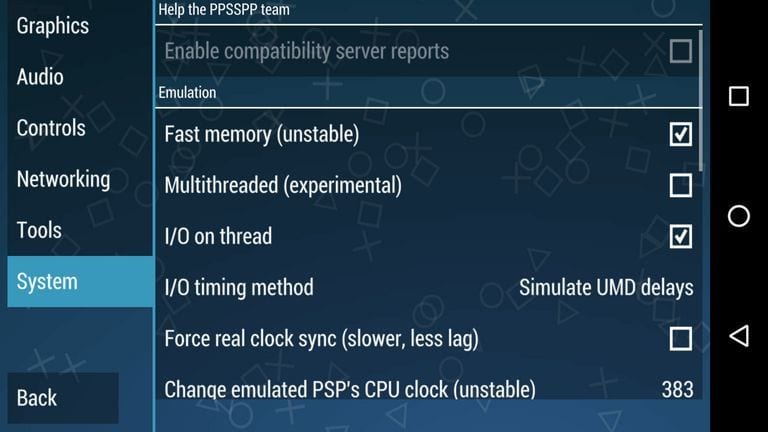 Now under the System settings, make sure to enable the 'Fast Memory' and 'I/O on the thread'. Now set the I/O timing method to "Simulate UMD delays"
After making all those changes, load and play the game. You will get the best gaming experience for sure. I hope this article helped you! Please share it with your friends also. If you know of any other PPSSPP tweaks, let us know in the comment box below.