[dropcap]B[/dropcap]est Utility Apps for Rooted Android Devices that can help you in easy customization of your android working according to your wish with the ability to modify the system workings with the root access. So have a look on all these apps discussed right below.
[dropcap]A[/dropcap]s we all know, Android rooting is the process of allowing a user to get the absolute control and authority within Android's system. When you root an Android smartphone, it permits you to act as the administrator of the Android phone. Till now, we discussed lots of cool rooted android tricks. Hence, in this article, we will be discussing some of the best utility android apps that you will surely love to try in your rooted android phone. These are the apps that you can try after rooting your android phone as these apps needs root access to work. So have a look on all these Android Utility Apps discussed right below.
Also Read: Top 10 Best Root Apps 2019 for Android
30 Best Utility Apps for Rooted Android Devices 2019
I have selected some of the best apps according to their working and with some of my personal experience. Read the description of the best android apps 2019 and then download them to your Android phone, when you have super user access.
Also Read: Turn an Old Android Phone into a Dedicated Chromecast Remote
This is one of the best free android apps according to my experience. This is a framework where you can try lots of cool Xposed modules that can fully customize your Android mobile, according to your wish. Xposed is a framework for modules that can change the behavior of the system and apps without touching any APK. That's great because it means that modules can work for different versions and even ROMs without any changes (as long as the original code is not changed too much). It's also easy to undo. As all changes are done in the memory, you just need to deactivate the module and reboot to get your original system back.
Also Read: How to Share Screen Between Multiple Android Devices
#2 Greenify
The other great app that you will surely love to try in your android phone. Greenify helps you to identify and put the misbehaving apps into hibernation when you are not using them, to stop them from lagging your device and leeching the battery, in a unique way! They can do nothing without explicit launch by you or other apps, while still preserving full functionality when running in the foreground, similar to iOS apps. So, its one of the best android utility apps free download.
#3 Titanium Backup
The best utility apps 2019 which is helpful for Android users as it is the only app that can create the complete backup of your device with a single click. The backup that this app creates includes all the system files and storage files along with the apps backup too. You can easily restore them back whenever you need them.
Also Read: How To Change Serial Number Of your Android
#4 Link2SD
Link2SD is an application manager that makes it easy for Android 2.0+ users on their device to move applications to the SD card. It enables you to manage your apps and storage easily. So must give a try to this app.
Also Read: How to Manage App Permissions on Android Marshmallow
#5 BusyBox
This is one of the most popular Android Utility Apps that is mostly used by pro-users. This is the app that has powerful command line utilities in a single binary executable for UNIX systems including Android. With this app, you can perform lots of tweaks and tricks on your android phone.
Also Read: How to Add Fake GPS, WiFi, Cell ID & Network Operators In Android
#6 SuperSU
SuperSU allows for advanced management of Superuser access rights for all the apps on your device that need root. SuperSU has been built from the ground up to counter some problems with other Superuser access management tools.
#7 ROM Manager
If want to flash custom ROM on your device then ROM Manager will be the best choice for you. ROM Manager helps users to maintain and flash custom ROMs without losing the phone's functionality. This app gives users the supported custom ROM for the device and can install it automatically. So, it's another great utility apps which you should have on your device.
#8 System app remover
Well, if you want to get rid of all the pre-installed apps or bloatware then you can use this app. This app allows users to uninstall bloatware and other installed apps. Users can also move apps to sd card, to phone and also have the Recycle Bin feature.
#9 Undeleter Recover Files & Data
Undeleter can restore all supported image file types and all types of data, including SMS, call logs and WhatsApp or Viber conversations. It will also shred and secure delete.
#10 Device Control
Device Control is the best Android Utility Apps to control several features of your device as well as some nice extra features like a Tasker, App Manager, Editors, Entropy Generator, Wireless Filemanager and more. You can improve various parameters and options to make your Android perform better.
#11 Dumpster Photo & Video Restore
Dumpster is the leading free Android recycle bin, for users prone to accidentally deleting device files and images. Once the recovery app has been downloaded, users can effortlessly undelete and restore device data.
#12 Flashify
Flash your boot.img, recovery.img and zip files right away using Flashify! Be safe and backup everything either to local storage or cloud storage with automatic syncing! If you don't know where to get your recovery files, just download directly from this app!
#13 ROM Toolbox Lite
ROM Toolbox is the must have app for every root user. ROM Toolbox combines all the great root apps into one monster app with a beautiful and easy to use interface. ROM Toolbox has every tool you need to make your Android device fast and customized to your liking. So, its another best utility apps for Android.
#14 SDFix
SDFix is a system modifier tool which helps to take away the limitations placed on other apps like file browsers on your SD card. NextApp SDFix restores this ability by modifying a configuration file. As this app changes a system configuration file, it requires root access.
#15 Wakelock Detector
Ever wondered why your smartphone screen doesn't turn off automatically when it should have, the screen wakes up all of a sudden or you find your phone battery drained even when you exited apps and turned off the screen? This might be due to wakelock holding apps. "Wakelock Detector" helps you to detect battery draining apps in your Android phone by checking wakelock usage history.
Also Read: How To Enable Ambient Display Feature on Any Android
#16 AdBlock Plus
Well, adblock android root is one of the best apps you can have on your rooted Android smartphone. The app is best if you want to block annoying ads on your smartphone. However, this app is not available on Google Play Store for some reason.
#17 Tasker
This is another must-have the android app which manages all the tasks on your Android smartphone. With the help of Tasker Android app, you can control everything. This app also works on a non-rooted smartphone, but the features are restricted. To use all the functions of the app, you need to have a rooted Android device.
#18 Trickster Mod
Trickster MOD app is a tweaking tool to change various settings included in your kernel and other mods to your phone. You can do various tweaks and modulations using Trickster Mod.
#19 Disk Digger
DiskDigger can undelete and recover lost photos and images from your memory card or internal memory. Whether you accidentally deleted a photo, or even reformatted your memory card, diskdigger for android's powerful data recovery features can find your lost pictures and let you restore them.
#20 HiFont
If you want to change the default font of your Android smartphone, HiFont is the best option for you. The app features hundreds of good looking fonts in different shades and colors. This app requires root permission to apply fonts on your Android system.
Also Read: How To Compress Images In Android Without Losing Quality
#21 Lucky Patcher
Well, Lucky patcher is an awesome Android app that is available for rooted Android smartphones. With the help of this app, you can remove License Verification, Remove Ads and can hack game resources. This is one of the best apps to have on your rooted Android smartphone. We have also published a detailed guide on Lucky Patcher Apk which will help you to know more about the app.
#22 Snaptube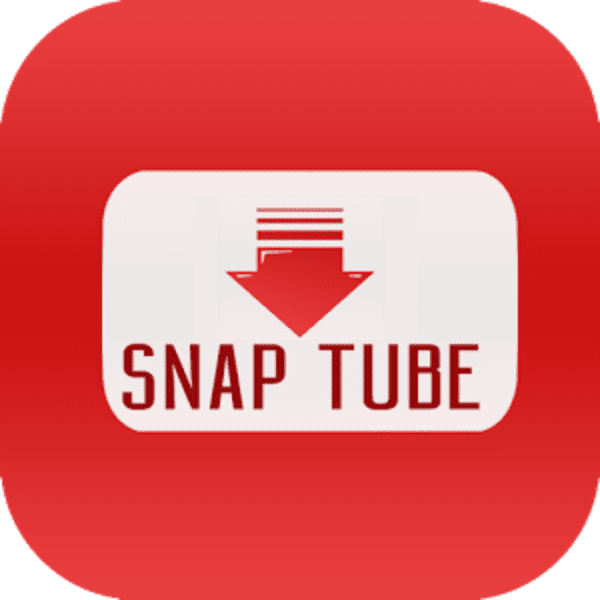 SnapTube Apk is an extraordinary Android app that allows a user to download music and videos from video streaming sites. It basically acts as a free video and music downloader which lets you download videos from most popular websites in the easiest possible way. You can visit Snaptube Apk to know more about the app.
#23 WifiKill Pro
WiFikill Pro Apk is an Android app that allows you to cut off connections for any device that is using your WiFi internet. There are many WiFi apps available on the internet that claims to remove devices connected to your WiFi Network, but, all of them doesn't work.
WiFiKill Pro is one of the best Android application that you can use to cut off anyone's internet connection whether he/she is on your WiFi or on the same shared WiFi network.
Gravity Box is one of the best utility apps to have on your rooted Android device. The app allows users to control the entire customization of the device and go to the next level. You can customize almost everything with the help of gravity box from changing the phone button actions, insert a navigation bar, notification bar customization etc.
The Gravity box can also utilize the functioning of the Xposed installer to install several modules which can further enhance your entire Android experience. So, overall, Gravitybox is one of the best utility apps to have on Android.
Well, if you are looking for an Android app that can bring you lots of Animation, status bar gradients, transparent features to your existing animations, then Xui Mod is made just for you. The app actually houses lots of interesting features and it's also one of the most used Android utility apps. So, Xui Mod is another best Android utility app to have on your Android smartphone.
#26 App2SD
Well, just like Link2SD, App2SD is another interesting app which can help you to free up your phone's storage. The great thing about App2SD is that its moves APK, odex, dev, lib, external data, internal data, etc. Not just that, App2SD also offers some built-in tool like Busybox installer, app remover, terminal emulator, etc.
#27 FK Kernel Manager
Well, FK Kernel Manager is one of the best and most advanced Android root app available on the Google Play Store. The app lets users perform a wide range of things like tweaking CPU frequencies, GPU frequencies, color temperature preset, etc. FK Kernel Manager is a premium app which is highly recommended for those who want to have more control over their devices.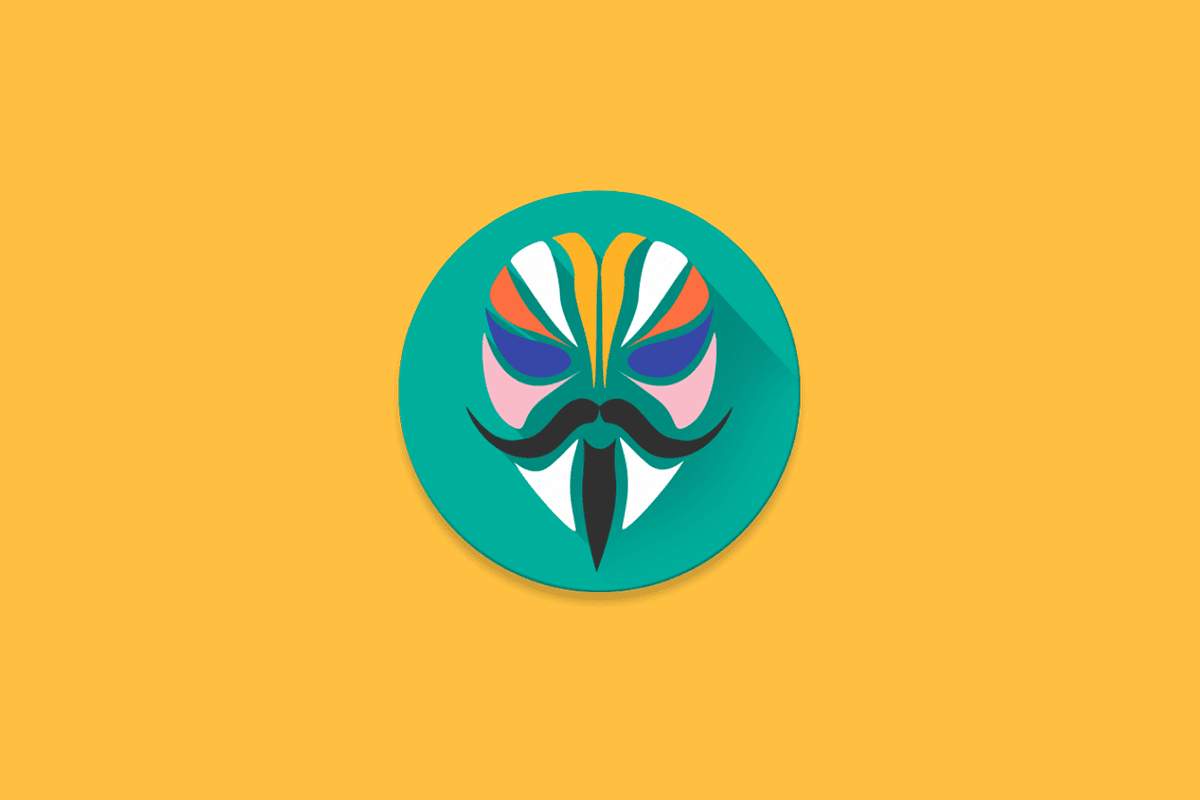 Well, Magisk is one of the best and most powerful apps that every rooted Android user would love to have. The app basically allows users to hide the root status. Another interesting thing about Magisk is that it temporarily hides the root status from the apps that seek root status.
#29 Quick Reboot
Quick Reboot adds a variety of other advanced options to your power button menu. For example, with Quick Reboot, you will get an option to boot into recovery, boot to bootloader, etc. The interesting thing about Quick Reboot is that it adjusts according to the device. For example, you will get a Download Mode for Samsung Device, Fastboot for LG, etc.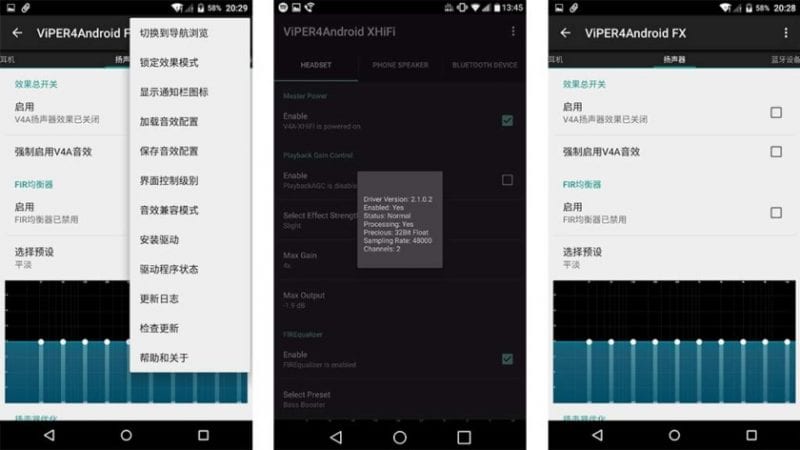 Viper4Android is for those who want to have complete control over how audio comes out of the Bluetooth Device, headphones, or the speaker. The great thing about Viper4Android is that it brings its own sets of audio driver, equalizer and a wide range of audio effects.
So above is the Best Utility Apps for Rooted Android Devices. These apps are best ones that you need to try out now in the device with the admin access. We hope you liked these apps too. Tell us about the more apps that you think is the best to use after rooting your android phone.