If you have been using the internet for a while, you might know that many services and apps rely on phone numbers for verification. For instance, Google requires phone verification for creating an account.
Not only Google, but almost all primary services, including Facebook, Twitter, Instagram, etc., require a phone number for verification. Phone verification is helpful for tech companies as it prevents spam and misuse.
However, many users don't want to put their private numbers on any online site. You can use your phone number to verify online accounts, but what if your number is misused?
Few companies on the internet collect and sells phone number to third parties. This is the only reason users often receive spam and telemarketing calls. These things can be easily avoided by using virtual phone number apps.
Also Read: How to Create Gmail Without Phone Number
10 Best Virtual Phone Number Apps For Android
Plenty of Virtual phone number apps available for Android provide users with a secondary phone number. The secondary phone number can be used to sign up for web services or apps. This article will share a few best virtual phone number apps for Android.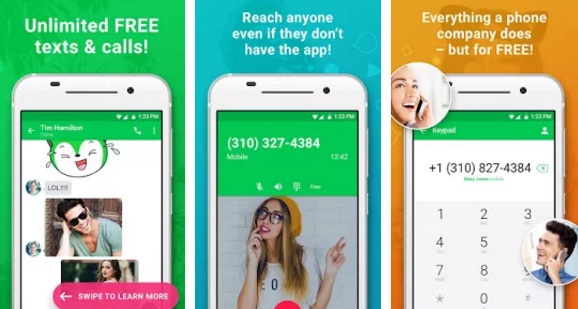 Next Plus is one of the best and top-rated virtual phone number apps on the Play Store. The app provides users with a secondary phone number that can be used for verification purposes.
The good thing is that the virtual phone number works on every significant app and service.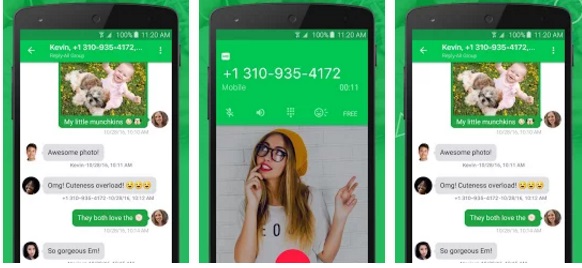 This app also provides the virtual phone number for the verification processes. It's one of the top-rated communication apps where users get unique US phone numbers, which can be used for various purposes.
Only one issue is noted; this app is sometimes reported as spam by Google services or accounts. That means it won't work while creating Google accounts. Besides that, the app is all well for every other type of account verification!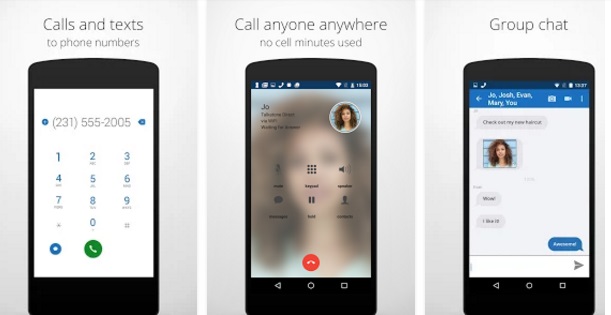 This app registers a free US virtual phone number for every user who signs up. The registration could be done through email ID, and users can start making and receiving calls once done.
Apart from calling, Talkatone can also be used to exchange text messages. However, the pricing of talk at one service is quite expensive compared to other apps.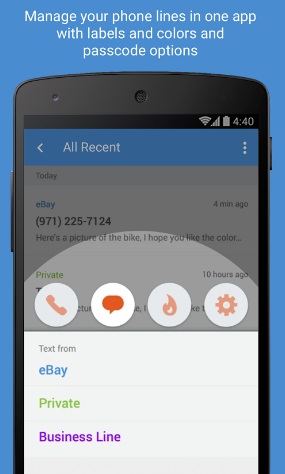 Burner is a premium app on the list that allows users to choose their unique phone number. The app offers phone numbers from about 40 countries, which can be used for verification purposes. However, you must pay $1.9 for every phone number you purchase from the app.
Also Read: 10 Best Virtual Phone Number Apps for Android
As the name of this app already suggests, it is meant to provide a virtual phone number that the users could use anonymously to verify their accounts. This app is amazing because it doesn't give away any information about you to third parties.
So, Hushed Anonymous Phone Numbers is another best Virtual Phone number apps you can use right now.
TalkU is one of the best and top-rated Android apps that can be used to make free and cheap phone calls to anyone over WiFi and mobile data.
Interestingly, TalkU provides you with a free local phone number that can be used to make free calls and send free SMS. The local phone number can be used for online verifications, receiving OTPs, etc.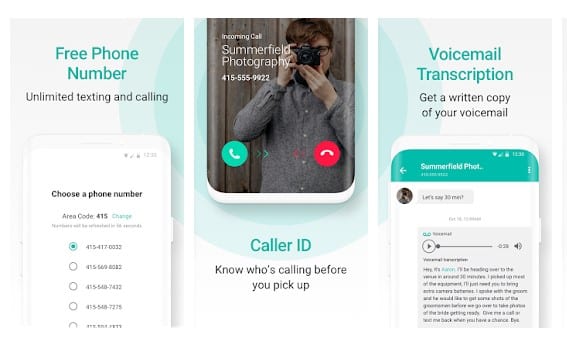 If you live in the US or Canada and search for apps to get a virtual phone number, 2ndLine might be the best pick. With 2ndLine, you can quickly get a local phone number to give your friends.
2ndLine is free in the US & Canada, but you must purchase the premium package for international calls.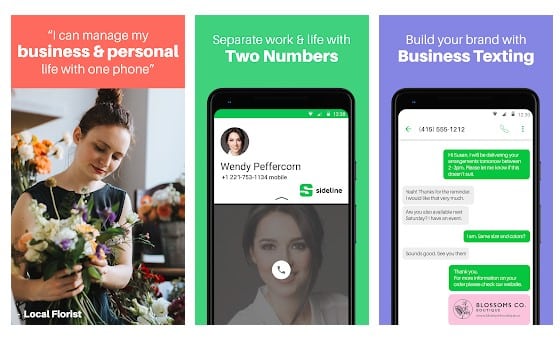 If you have been searching for a flexible and personal communication app for your Android to reach customers or team members, then Sideline might be the best pick. With Sideline, you can create your custom number.
To create a custom number, search area codes to find a second phone number for your company or small business.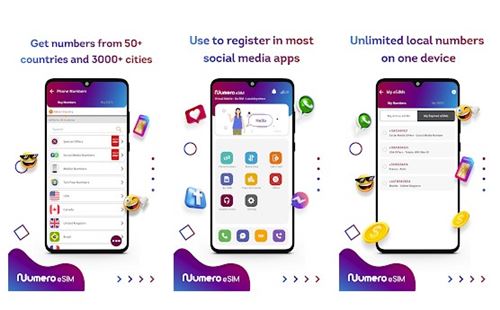 Numero eSIM is an Android app that lets you purchase a second phone number. It provides a virtual phone number from over 80 countries and over 3000 cities worldwide.
The good thing about Numero eSIM is that the virtual number works well with WhatsApp, Telegram, Signal, and many other apps.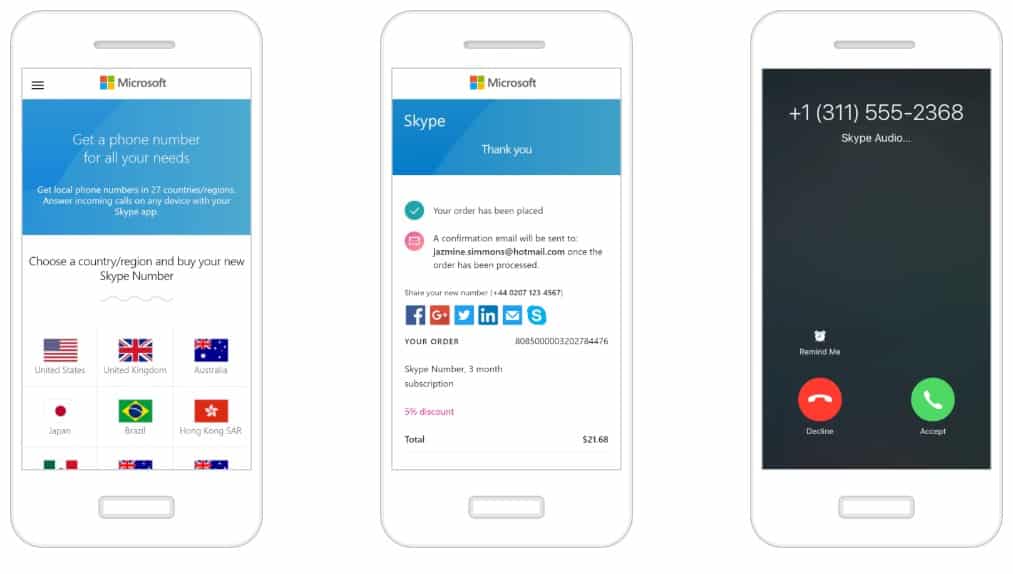 Skype number is not an app but an add-on to the Skype service. Skype Number is available in more than 26 countries/regions.
Users can choose from 26 different countries/regions to buy a Skype Number. Once purchased, users can share the Skype number with friends, family, and other contacts to make and receive calls.
Frequently Asked Questions
How do I get a free virtual phone number?
Some of the apps listed in the article provide free virtual phone numbers. However, if you want the easiest & best solution, you can try Google Voice. If you live in the U.S., you can get a Google Voice number and call other US and Canada numbers for free.
Is virtual number legal?
Yes, the virtual number is legal in most countries. But what you do with the virtual number can be questionable. For example, using a virtual number to scam others is illegal, whereas using it for business needs is legal.
How can I get a virtual number for WhatsApp?
The virtual number you generate through Numero eSIM, 2ndLine, etc., can be used with WhatsApp. You can use the virtual number generated from the apps we have shared to sign up for WhatsApp.
Can virtual numbers be traced?
Yes, virtual numbers are 100% traceable, regardless of what the site says. But tracing virtual phone numbers won't be that easy, but with the right tools, police or government agency can track the virtual numbers.
How can I get a virtual number in India?
If you are an Indian user, you can use the apps shared in this article to get a virtual number in India. You can use apps like RingCentral, Vonage, or Grasshopper to get amazing features like IVR/Voice recognition. Call logging and routing, etc.
Also Read: 10 Best Virtual Phone Number Apps for iPhone
So this was the list of all the best apps for phone number verification using virtual techniques. If you know of other such apps, let us know in the comment box below. I hope this article helped you! Please share it with your friends also.