September has turned out to be a dreadful month for mobile gamers, especially after the PUBG Mobile ban. The popular battle royale game for Android and iOS – PUBG Mobile has been banned in India due to its Chinese Connection.
Although the game has been banned in India, it's still accessible. Actually, the servers were still active, and that's why players can play the game. Until and unless the PUBG Corporation takes down all Indian servers, you can enjoy the game.
However, the only thing is that there's no assurity on whether the game will work in the future or not. Meanwhile, you can enjoy all PUBG Mobile features, including the new map – Erangel 2.0 and new skins.
On techviral, we have already shared quite a few guides on PUBG Mobile, like how to purchase premium crates, how to get premium outfits for free, etc. Today, we are going to share a detailed guide on how to buy skins on PUBG Mobile.
Also Read: How to Buy Skins in COD Mobile (Weapons, Vehicles & Others)
How To Get Skins in PUBG Mobile?
On PUBG Mobile, you can purchase skins for Vehicles, Guns, Throwables, Parachute, Bag, etc. There are different ways to get skins on PUBG Mobile, like getting skins by opening crates, participating in events, etc.
You can also spend the gaming currencies like UC, Battle Coins, and Silver Fragments to get your favorite skin pack in PUBG Mobile.
Below, we have shared a detailed guide on how to purchase Skins on PUBG Mobile in 2020. Let's check out.
Easy Ways To Get Skins in PUBG Mobile
First of all, login to your PUBG Mobile account and tap on the 'Shop' button.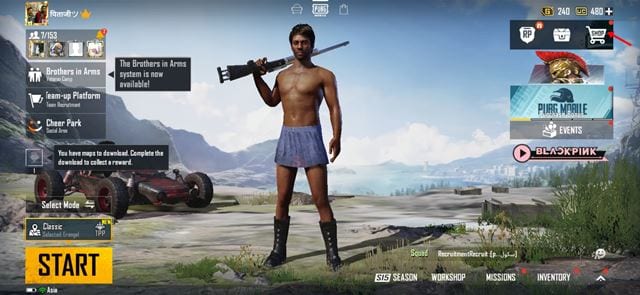 Under the shop, select the item for which you want to purchase a skin. For example, if you want to purchase a gun skin, tap on the 'Gun' and select the skin you want to purchase.
Some gun skins were only available for Royale Pass users. So, if you have a Royale Pass, then you can get those skins by completing the RP missions.
You can also purchase a skin for vehicles. For example, this Toxic Dacia skin is available only for a limited time. You need to spend UC to purchase this skin.
Now, open the Crates option from the game menu, and you will find four options there – Premium, Classic, Supply, and Soldier's Crate. Each of the crates gives random rewards. You can open the Premium & Classic crate to get free skins. But, the rewards depend on your luck.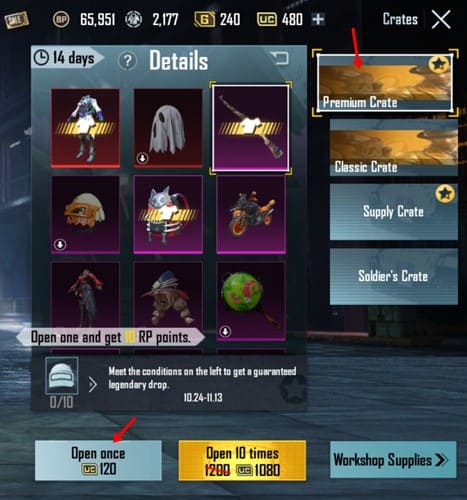 If you have subscribed to Prime or Prime Plus, you need to select the 'BP' section under the 'Shop'. This will list every outfits and skin that are available for exchange with Battle Points.
Just scroll through the shop section, and you will also discover skins available for exchange with the Silver Fragments.
That's it! You are done. This is how you can purchase skins in PUBG Mobile.
So, this article is all about how to purchase skins on PUBG Mobile. I hope this article helped you! Please share it with your friends also. If you have any doubts related to this, let us know in the comment box below.