If you are using Android, you probably know about Google Assistant. Google Assistant is a great voice assistant for Android smartphones and can respond to your voice commands.
With Google Assistant, you can perform several tasks hands-free, make calls, search the web, reply to messages, and more. With the Google Assistant app for Android, you can even control your smart home devices.
Google Assistant also has many voice options, and you can change it as per your wish. In this article, we will discuss how to change the voice of Google Assistant on Android.
Steps to Change the Voice of Your Google Assistant
The steps were going to be very easy; make sure your phone has Google Assistant and is activated. If it's not activated, you need to activate it and follow the steps below.
1. First, launch the Google Assistant app on your Android smartphone. When the Google Assistant opens, tap on the compass icon in the bottom right corner.
2. This will open the Explore page of Google. You need to tap on your profile picture and select Settings.
3. On the Settings screen, switch to the Assistant tab.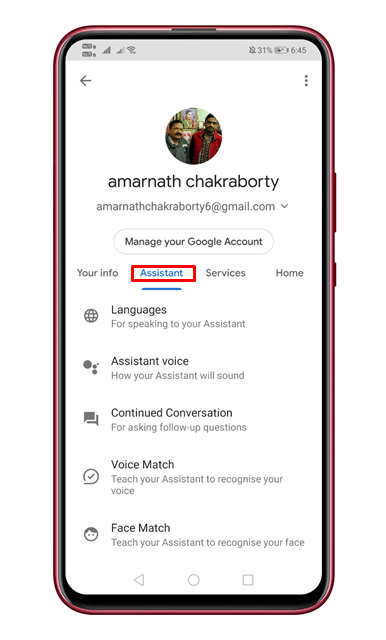 4. Now, on the Assistant page, tap on the Assistant Voice.
5. Now, you will find many voice options. You need to select the one that you want to use.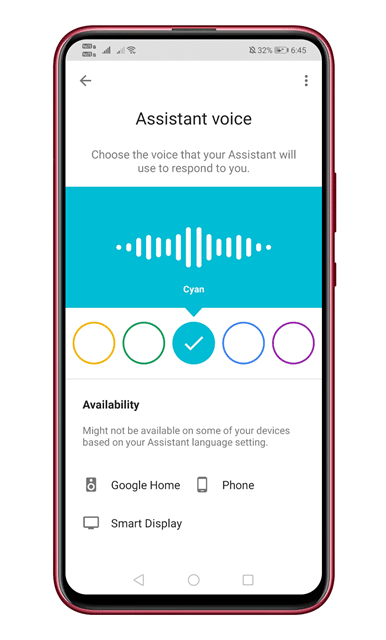 That's it! After making the changes, restart your Android smartphone. Just like the Google Assistant, there are many other voice assistant apps available for Android as well. We have already shared a list where we mentioned the list of best Free Personal Assistant Apps For Android.
After the restart, you will have a new Google Assistant voice. You can follow the same steps to change the Google Assistant voice again. If you need more help changing the voice of Google Assistant, let us know in the comments below.