Just like desktop computers & Laptops, when you purchase any new Android smartphone, they already have a name assigned. Android smartphone has a very generic name that mirrors the device itself. The phone's name helps you to identify your device when you connect with other devices.
Sometimes, using the generic device name could be confusing. Let's say multiple people in your house have the same Galaxy S10 smartphone. When you connect your phone to your computer and scan for nearby devices, you will find multiple Galaxy S10 there.
The same thing happens during Bluetooth connections as well. To deal with such problems, one needs to change their phone's name from the Settings Menu. Android provides you a quick and easy option to change your device's name.
Also Read: How to Control Android Device With Your Eyes
Steps to Easily Change Your Android Phone's Name
In this article, we will share a detailed guide on how to change your Android Phone's name. Let's check out.
Step 1. First of all, pull the Notification shutter and click on the 'Settings' gear icon.
Step 2. This will open the Settings on your Android device.
Step 3. Now scroll down and tap on the 'System' option.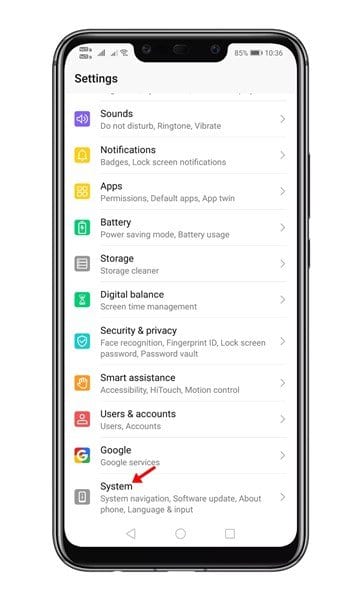 Step 4. On the next page, tap on the 'About Phone' option.
Step 5. Next, on the About Phone, tap the option 'Device Name'
Step 6. Now you need to enter your new device name there.
Step 7. Once done, tap on the 'Save' button to assign a new name to your device.
That's it! You are done. Now just restart your Android device to apply the changes. Just like Android, you can also change the Windows 10 device name. For a detailed guide, check out the article How to Change Your Computer Name in Windows 10.
So, this is all about how to change your Android Phone's name in 2021. I hope this article helped you! Please share it with your friends also. If you have any doubts related to this, let us know in the comment box below.