Although there are hundreds of video streaming services available today, it was Netflix that steals the show at the end of the day. Being the most popular video streaming service, Netflix offers you endless hours of fun and entertainment by offering you Movies, TV Shows, and Games.
If you are an active Netflix user and have your account details shared with your friends, you may often see 'Continue Watching' for Movies & TV Shows that you have never watched on the platform. This thing happens when you share your account detail with others.
Although Netflix doesn't allow account sharing, users often share their account details with their friends, and they end up sharing with their friends. When Netflix detects this account sharing chain, it simply bans the account. So, if you want to prevent an account ban and want to be safe, you should avoid sharing your account details with anyone.
If you haven't shared your Netflix account detail with anyone, and you still see the 'Continue Watching' option on Netflix, make sure that no one else is using your account. Hence, in this article, we will share a step-by-step guide on how to check if someone is using your Netflix account. Let's check out.
Steps to Check If Someone is using your Netflix
In this method, we will use Netflix's web version to check if someone else is using our account. Here's what you need to do.
1. First of all, open Netflix on your desktop web browser and select a profile.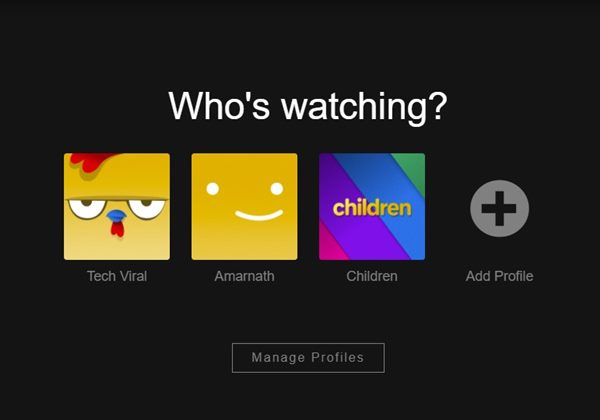 2. Now click on the profile picture as shown below.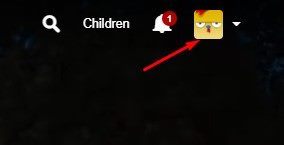 3. From the list of options, click on the Account option.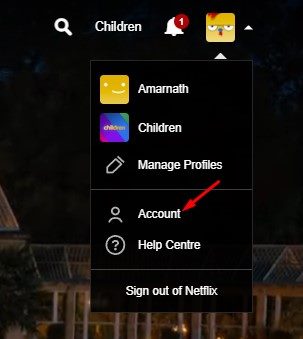 4. On the Account page, scroll down and click on the Recent device streaming activity link.
5. Now, you will see your recent device streaming activity. You need to check the location and the operating system used. Netflix will also show you the IP Address of the device used to log in.
That's it! You are done. This is how you can check if someone is using your Netflix account on your desktop. The process is the same for the Netflix desktop clients & mobile apps as well.
How to Sign out of All devices on Netflix?
If you feel that any other user uses your Netflix account, you need to sign out of all Devices on Netflix. Netflix allows you to prevent unauthorized access to your account in simple steps.
We have shared a detailed guide on how to sign out of all devices on Netflix. You can either use the web version of Netflix on desktop or the Netflix mobile app to sign out of all devices.
Once you sign out of all devices on Netflix, you need to sign in to your account once again, but this will remove all your connected accounts.
So, this guide is all about how to check if Someone is using your Netflix account. I hope this article helped you! Please share it with your friends also. If you have any doubts related to this, let us know in the comment box below.