As of now, there are hundreds of Android devices available on the marketplace. We have smartphone manufacturers like Samsung, Xiaomi, etc., who have been making good smartphones. However, if you have operated multiple Android devices before, you may know that the OS looks different depending on the manufacturer.
Phone manufacturers often have their own skin. Some of them even add new features or modifies the existing ones to the operating system. This is what makes each Android device different from others.
Since each Android device gets access to the Play Store and Play Protect, Google has made a list of requirements that must be met for a machine to pass a compatibility test.
Also Read: How to Check if your Device is Running On 32-Bit or 64-Bit Android.
Steps to Check if Your Android Device is Certified or Not
A compatibility test is essential, especially if you are privacy and security-conscious user. The phone that passes all Google's compatibility test was listed as a 'Certified' device on the Play Store.
This article will share a detailed guide on how to check whether your Android device is certified or not. Let's check out.
Step 1. First of all, open Google Play Store on your Android device.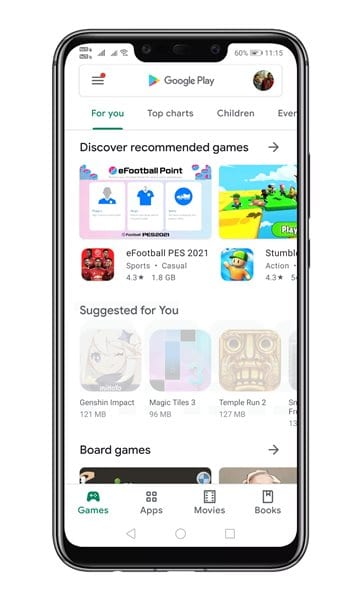 Step 2. Now tap on the hamburger menu icon located in the top-left corner.
Step 3. From the list of options, select 'Settings.'
Step 4. Now scroll down and find the 'About' Section. Check the status under the 'Play Protect Certification.' It will say whether your device is certified or uncertified.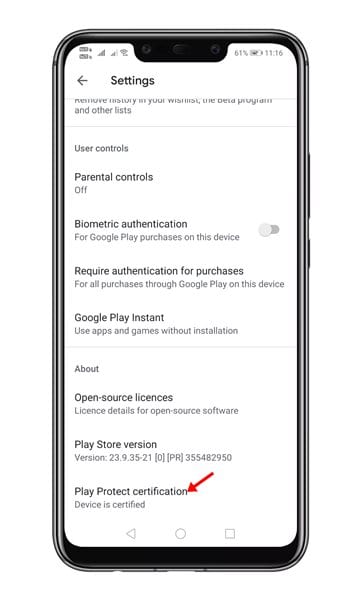 What if my device is uncertified?
If your device isn't playing protect certified, Google doesn't have a record of Android compatibility test results. If your device isn't playing protect certified, may not be secure, may not get Android system updates, may not get app updates, and may raise security issues.
What to do if my device isn't certified?
You can't do much here. If your phone isn't playing protect certified, you can contact your device manufacturer and ask for a thoroughly tested, certified device. If you have a rooted device, the chances are that it will show you 'uncertified' status.
For more details about the Play Protect certification, we recommend checking the article on this link. The web page listed every detail about Android certifications.
So, this article is all about how to check if your Android device is certified in 2021. If you have any doubts related to this, let us know in the comment box below. I hope this article helped you! Please share it with your friends also.