In this article, we have stated the method by which you can easily Colorize the Black and White Photos by using the best five ways to convert black and white photo to colored in any of your smart devices.
[dropcap]I[/dropcap]t's very easy to convert any colored photo into the black and white photo, just get in the colored version of the photo and using any small photo editor apply the black and white filter and it will be transformed into Black and White. But you might get confused while thinking about how you can create the colored version of the photo from the Black and White one. There are some best and easy techniques which when used can help you to easily color your Black and White photos and get the more than satisfactory results most of the times. To learn more about these methods, you will have to read this entire article, and after that, you could easily use this method for real applications on your photos.
Also Read: How To Recover Deleted Photos & Videos From Android (Top 3 Ways)
How To Turn Black & White Photos Into Full Color Images!
Below are the certain ways by which you can easily colorize the black and white photos in your devices. So, have a look at all these methods below.
Also Read: How To Create Animated GIFs From Images in Android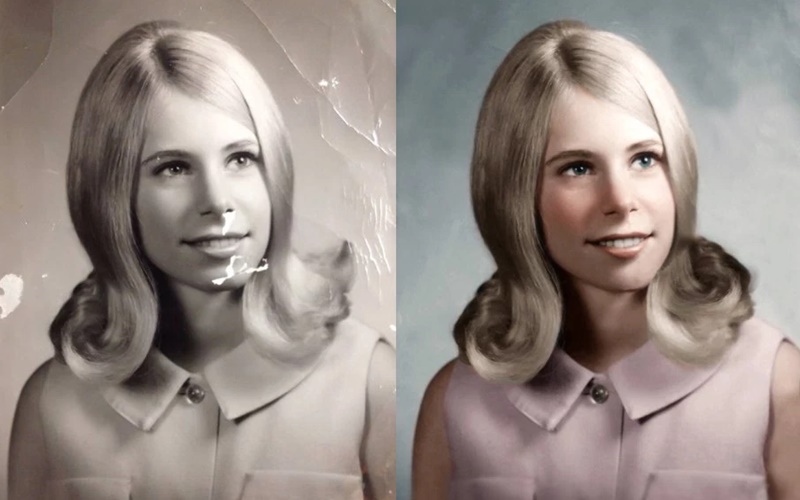 Reddit service hosts many skillful people on the internet and takes them in front of the online world, and people use to request for something that they want to have done and these people quickly capture these tasks to get it done accordingly. Using this service, you can publish your B/W photo and then ask the skillful users to make the colored version of the same. You can either post that work to be free or you can set up the payment for that same task, depends on you whether you wish to acquire more technical persons for your task.
Also Read: How to Add Flash To Your Front Camera To Take Photo at Night
This online service provides you some control over adding colors to your image, but most of the processing is done by it only, your uploaded image file that is in black and white version will be redirected with a resulting colored image. Just use the compare tools to compare your pic with any other colored pic of the same kind and then this tool will work to give it's best. This one could be best used for portraits and less complicated sceneries.
Also Read: How to Remove the Prisma logo watermark from Photos
Just upload your black and white version of the photo to any of the image hosting service like Image etc. and then copy the link of the hosted image from there. Use that link and paste it to the Colorize-it online service and you will be responded with a colored version of your photo which you can download for further use. Note that this service although provides great results but is not always very much accurate, still you can get satisfactory or above mid-level colored images.
Also Read: How to Capture Moving photos in Android
This is one of the greatest image editor software that has been ever made for computer devices, using this software one can do almost anything with the images. So if this software is capable of making any changes to the images, then it can also help you to colorize the black and white photos too. You just have first to learn to use all the available tools inside this software, and after that, you can easily transform your B/W version of the picture into a colored one.
Also Read: How to Edit or Remove EXIF Data From Photos
Using Algorithmia
Well, this is a new web app that uses advanced "Deep learning" research and instantly auto-colorize black and white photos to color. This algorithm is being developed by a team at UC Berkeley which is led by PhD student Richard Zhang. Let's know how to use this.
Step 1. First of all, you need to visit this Algorithmia from your Web browser. Google Chrome is recommended.
Step 2. Now you will find two options like "Paste The URL" of the image or you can upload it from your drive.
Step 3. Now once you have pasted the URL or uploaded your existing photos. Simply, hit the "Colorize It" button.
Step 4. Now, wait for few seconds. It usually takes minutes or two to give the color image.
Step 5. Once done, you will be shown the preview of Photo Colorization Before and After. You can drag the purple line to reveal the before and after.
That's it! You are done, you can download the colorized image from there. This is the best tool available out there on the internet to turn black and white photos in color one.
And these were all tricks and methods that you can use for transforming the black and white photos into the colored and much more beautiful looking pictures. Keep in mind that while using some of these techniques you may need to have some advance knowledge and skills but most of them do not require more than basic level skills of your Computer surfing. Another thing that you should get is that you won't get up the amazing results all the time and your pictures may not get great colors every time, but still it's more than worth techniques so you must go for these.