A few years ago, Apple acquired Dark sky, which saddened many Android users. Before the purchase, Dark Sky was available for Android, and it used to be the most useful weather app.
Soon after the acquisition, the Dark Sky team announced that the app would no longer be available for Android users after August 1, 2020. As of now, the app is no longer available on the Google Play Store. Post-August 1, all the existing subscribers of Dark Sky's Android app will receive a full refund.
Also Read:  10 Best Android Apps With Dark Mode & How To Enable It
List of 10 Best Dark Sky Alternatives For Android
Now that the app is no longer available on the Google Play Store, we have decided to share a list of the best Dark Sky alternatives for Android. These are the weather apps that offer real-time weather data of your location.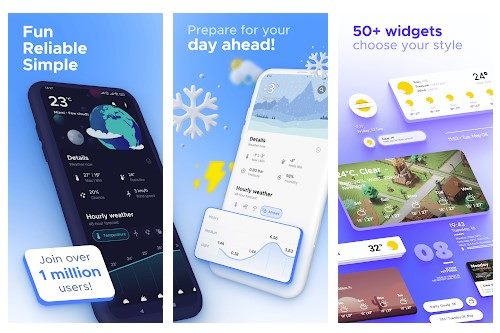 Overdrop is the most relevant Dark Sky alternative that you can use today. The reason behind that is simple – Overdrop is powered by leading weather forecast providers like the Dark Sky Weather, AccuWeather, etc.
So, the app itself collects the weather information from the Dark Sky weather and presents it to you. You can use this app to see the detailed weather forecast, receive severe weather alerts, etc.
WeatherPro may not be as popular as Dark Sky, but it can still help you with accurate weather forecast reports. The app is perfect for those who want to have a reliable, worldwide weather forecast, HD Maps with animated radar on their Android device.
WeatherPro shows you the current weather information and a 24-hour & 7-day forecast. Other than that, WeatherPro also brings you fully customizable and easy-to-read weather widgets in flexible sizes.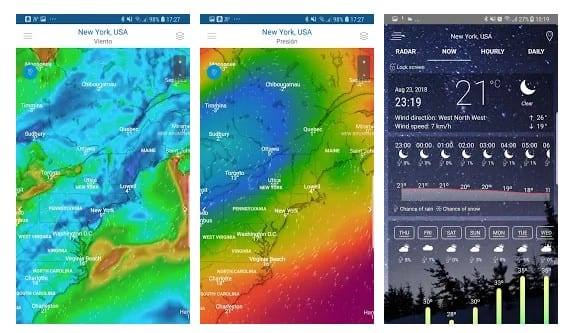 If you are searching for a Dark Sky alternative for Android to know the current/upcoming weather condition, rain, storm, hurricane, etc., then you need to give Weather Radar Free a try.
It provides real-time weather maps along with weather radar animations. You can set the app to show you weekly, daily, and hourly forecasts.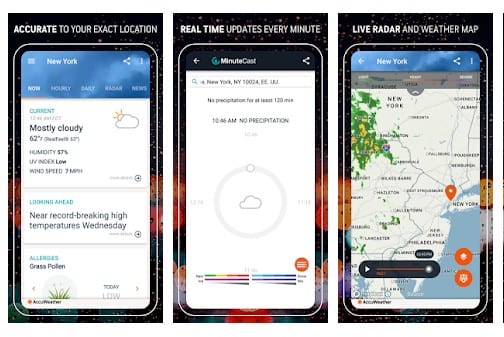 If you are looking for an Android app to get the live weather forecast, accurate storm alerts, and weather news, you need to give AccuWeather a try. The app shows precise weather forecasts, real-time alerts, and severe weather warnings on-demand.
The app uses the RealFeel temperature technology to show you a detailed overview of today's temperature.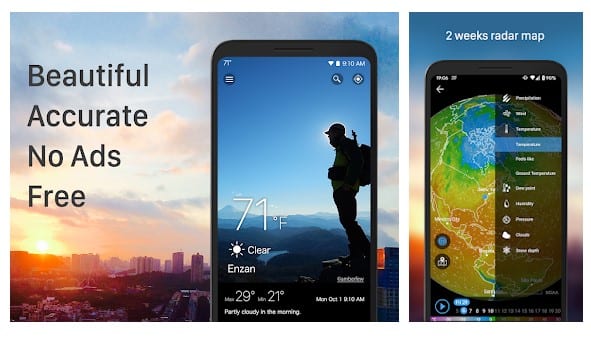 If you have ever used Dark Sky, you might know that it was known for its beautiful widgets. So, the Weather and Widget app for Android replicates the Dark Sky's widget on Android. The app provides you with a wide range of weather widgets to choose from.
After selecting a widget, the app offers you many customization options, like interval, widget design, fonts, etc.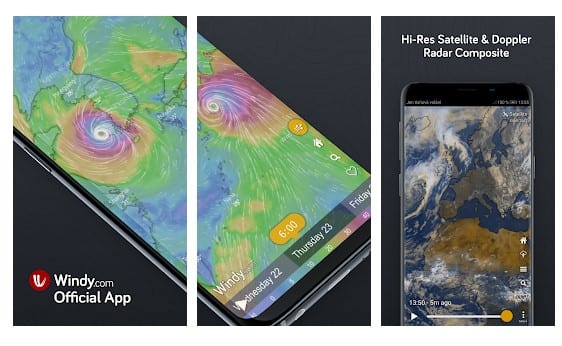 If you are searching for an advanced weather app for your Android device, you need to give Windy a try. The app is suitable for pilots, paragliders, sailors, etc. The app could benefit those living in areas prone to climatic disasters like tsunamis, cyclones, twisters, etc.
It shows a world map with real-time Wind, rain, temperature, waves, clouds, and air quality. It has lots of features, and there are over 40 weather maps to explore.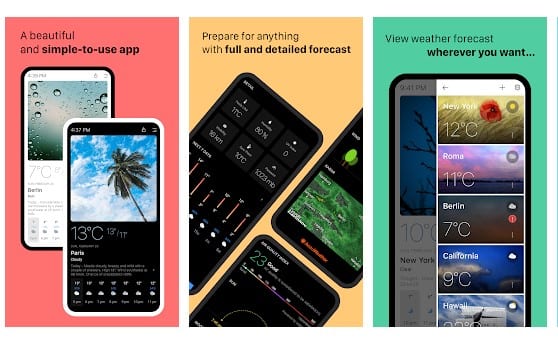 If you are looking for something lightweight, providing local weather info on the current temperature, cloud level, and conditions, you will surely love Weather Today.
The app is meant to be simple, much like Dark Sky. Once set up, the app sends out alerts for strong wind, heavy rain, or other severe weather condition. Overall, it's a tremendous Dark Sky alternative to use on Android.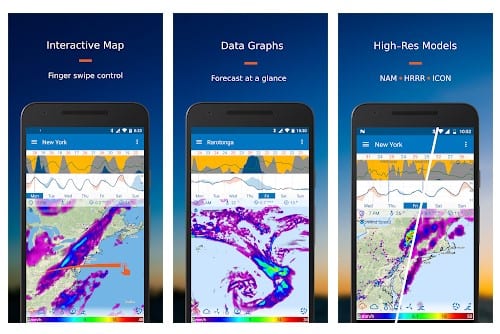 Flowx is one of the unique weather apps that one can use on Android. Regardless of wherever you live, you can rely upon Flowx to get weather information.
The app is known for its intuitive swipe gestures that let you travel back and forth in time to get the forecast animation. Technically, Flowx offers 30+ different weather information, including precipitation, wind, temperature, cloud, pressure, humidity, and more.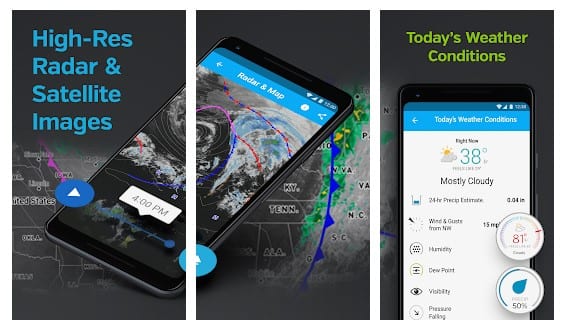 Weather Underground is one of the top-rated weather apps available on the Google Play Store. With Weather Underground, you can get your hyperlocal weather forecast with precise current conditions. It also sends you weather alerts of any upcoming severe weather events.
Although not very popular, Apex Weather is still one of the best weather widget apps one can have on Android. With this app, you can get daily and hourly forecasts, severe weather alerts, 7-day weather updates, etc.
Apex Weather is not just about weather reports; it also shows you the latest news covering entertainment, society, and sports.
Since Dark Sky is no longer available for Android, you can use these free Weather apps to get accurate weather information. If you know any other Dark Sky alternatives for Android, let us know in the comments below.