If you have been reading tech news for a while, then you might have read about Apple's recent acquisition of Dark Sky. Recently, Apple acquired Dark sky, and that had saddened lots of Android users. Before the acquisition, Dark Sky was available for Android, and it used to be the most useful weather app.
Soon after the acquisition, the Dark Sky team announced that the app would no longer be available for Android users after August 1, 2020. As of now, the app is no longer available on the Google Play Store. Post-August 1, all the existing subscribers of Dark Sky's Android app will receive a full refund.
5 Best Dark Sky Alternatives For Android in 2020
Now that the app is no longer available on the Google Play Store, we have decided to share a list of best Dark Sky alternatives for Android. These are the weather apps that offer real-time weather data of your location.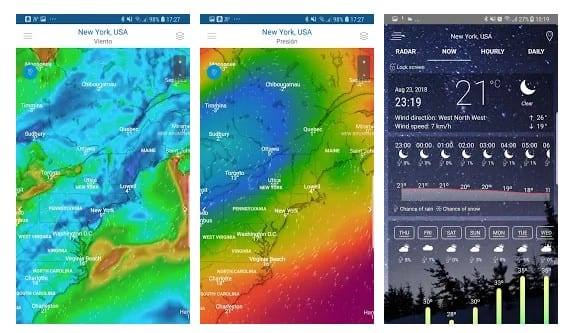 If you are searching for a Dark Sky alternatives for Android to know the current/upcoming weather condition, rain, storm, hurricane, etc. then you need to give Weather Radar Free a try. It provides real-time weather maps along with weather radar animations. You can set the app to show you weekly, daily, and hourly forecasts.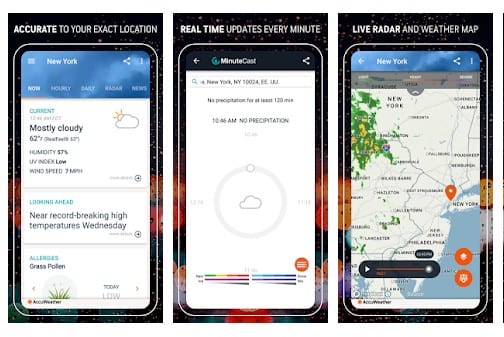 If you are looking for an Android app to get the live weather forecast, accurate storm alerts, and weather news, then you need to give AccuWeather a try. The app shows precise weather forecasts, real-time alerts, and severe weather warnings, on-demand. The app uses the RealFeel temperature technology to show you a detailed overview of today's temperature.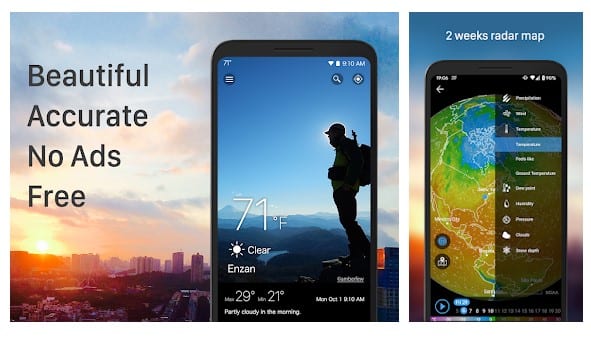 If you have ever used Dark Sky, then you might know that the app was known for its beautiful widgets. So, the Weather and Widget app for Android replicates the Dark Sky's widget on Android. The app provides you a wide range of weather widgets to choose from. After selecting a widget, the app offers you many options to customize it like interval, widget design, fonts, etc.
If you are searching for a lightweight and simple to use weather app for Android, then you need to give this one a try. The app is fairly simple to use, and it provides you with current weather info. It shows essential weather information like wind, humidity, high and low temperatures, etc. It also has a few simple to use widgets that look good on Android's home screen.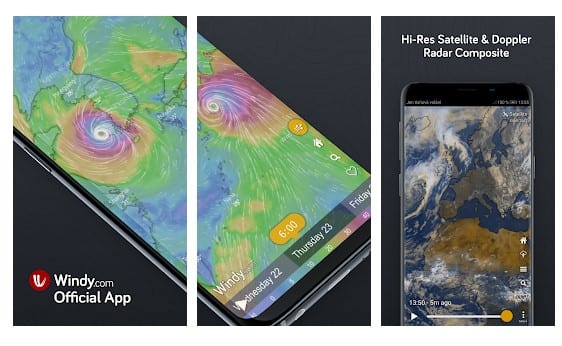 Well, if you are searching for an advanced weather app for your Android device, then you need to give Windy a try. The app is suitable for pilots, paragliders, sailors, etc. The app could be immensely helpful to those living in areas that are prone to climatic disasters like tsunamis, cyclones, twisters, etc. It shows a world map with real-time data of Wind, rain, temperature, waves, clouds, and air quality. It has lots of features, and there are over 40 weather maps to explore.
So, these are the five best Dark Sky alternatives for Android in 2020. I hope this article helped you! Share it with your friends also.