Today, there are millions of iPhone users in the world, but many of them don't know how to delete multiple contacts from their iPhones. Contacts are one of the most important things in a smartphone, and it's pretty common for a user to save the same contact twice.
While you can save as many contacts as you want on your iPhone, the problem comes when you start to save duplicate contacts. Duplicate contacts on iPhone not only use the storage space but also mess up your phone's contact book.
Steps to Delete Multiple Contacts from iPhone
Hence, to clean up app contact book spam, you need to find and delete contacts you don't need or are duplicates. Below, we have shared some simple methods to delete multiple contacts on any iOS device. Let's get started.
1. First, head to the iCloud Website in your PC browser. Next, log in with your ID password to access your account controls.
2. Now there, you will see all the options. Click on the Contacts option there.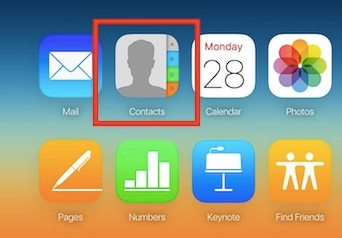 3. Now there, you will see the list of all the contacts, and you can select multiple contacts by pressing the shift/command button on your keyboard and clicking on contact to select multiple.
4. After selecting multiple contacts, you need to press the Shift/Command + Delete button on your keyboard to delete them. You can also select the settings cog at the bottom left and then choose the delete option.
An alert message will appear where you need to click on the delete option. That's it! You are done; now you will see respective contacts will get deleted from your iPhone.
Using FonePaw iOS Transfer
FonePaw iOS Transfer is a Windows tool that can help you transfer photos, contacts, music, and other files stored on your iOS. The best thing about FonePaw is that it allows users to perform batch actions like deleting multiple photos, videos, and contacts. So, if you also have a computer and don't want to go through all the messy stuff, then you could try this method.
1. First, download FonePaw iOS Transfer on your computer and launch the tool. Connect your iPhone to your PC via USB Cable and wait until FonePaw iOS Transfer detects the device.
2. Once done, it will show you the connected iOS Device.
3. Now click on the 'Contacts' button located on the left panel. It will then list out all contacts that have been stored on your iOS device. Select the contacts you want to delete and then click the 'Delete' button.
4. FonePaw iOS Transfer also allows using delete duplicate files from iPhone. For that, click on 'Contacts' and then select 'De-Duplicate' icon. The tool will automatically scan and will list out the duplicate contacts.
5. Now, you will be provided two options – Merge Duplicate Contacts and Delete. So, it's up to you whether you want to merge or delete the duplicate contacts.
That's it! This is how you can delete multiple contacts on your iPhone by using FonePaw iOS Transfer. If you have any other doubts, then discuss them with us in the comments.