On average, Android users install almost 30-40 apps on their smartphones. These apps include social networking apps, instant messaging apps, security apps, file manager, etc. If we talk mainly about the instant messaging and social network apps, these apps are usually filled up with pictures. The pictures that you see on these apps are usually saved on your Android device, consuming storage space.
These apps fill up your internal storage quickly. Don't believe it? Just go through the Settings > Apps and look at the storage space consumed by these apps. Since we can't live without these apps, we can choose to optimize the storage. To optimize our storage, we need to delete useless photos and videos.
There are plenty of duplicate file removal apps available on the Google Play Store. But we don't need such an app in these cases, because we will be dealing with useless, not duplicate photos. So, to delete Useless Photos from Android, we need to use Files by Google Android app.
Steps To Delete Useless Photos From Android
For those who don't know, Files by Google is one of the best file management app available on the Google Play Store. With Files By Google, you can easily find files faster, free up space, share files, etc. Here's how to use files by Google to delete useless photos from Android.
Step 1. First of all, download and install Files by Google on your Android smartphone.
Step 2. Once done, open the app, and you will be asked to grant the storage permission. Simply, grant the permission to continue to the next page.
Step 3. Now you will see the main interface of the app.
Step 4. To include the Junk files, you need to tap on the 'Confirm and free up …"
Step 5. The app automatically recognizes the useless images that WhatsApp Media, Telegram Media, etc.
Step 6. Since we no don't ever need these images, you can choose to delete them. To delete tap on the 'Delete and free'. Then enable the 'All item' and tap on 'Delete'.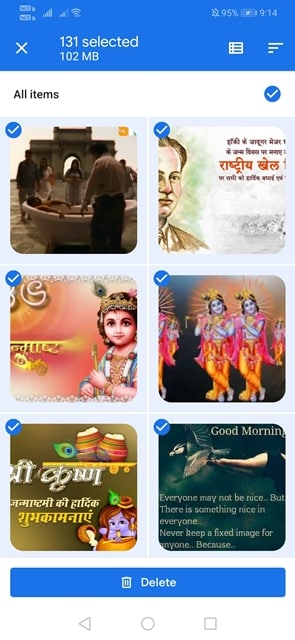 Step 7. You can also delete apps that you rarely use. The app also displays unused apps also.
Alternative Apps
There are plenty of other apps available for the same purpose on the Play Store. Below, we have shared a few best Android apps to delete duplicate photos.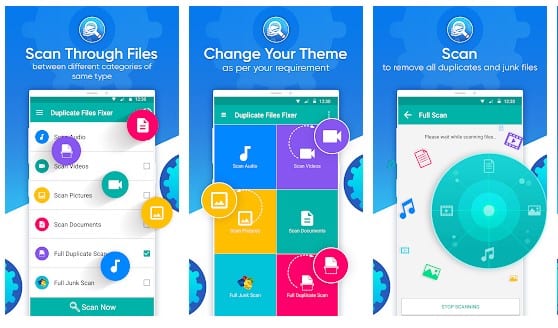 Well, Duplicate Files Fixer and Remover is one of the best and top-rated duplicate file cleaner apps available on the Play Store. With this app, you can easily delete duplicate photos from your Android device. Apart from photos, it can be used to delete duplicate videos, files, as well.
If you are searching for an Android app that instantly scans your phone memory for duplicate files, then Remo Duplicate Photos Remover might be the best pick for you. The app scans for duplicate or similar photos. The app runs on in the background to find duplicate images while you perform other tasks.
Well, if you are looking for ways to free up some storage space of your Android device, then you need to give Duplicates Cleaner a try. With this app, you can find & clean duplicate images, duplicate audio files, duplicate videos, duplicate documents, etc. The app is extremely easy to use and lightweight.
That's it, you are done! This is how you can delete useless photos from Android by using Files by Google. If you have any other doubt, let us know in the comment box below.