WhatsApp is indeed a great instant messaging app available for Android and iOS. It not only provides you with instant messaging features but also provides you an option for making voice & video calls, sending files, etc.
If you are an active WhatsApp user, you might know that the app stores all photos you receive on the chats and in groups on your device. This is the only reason you can view WhatsApp Photos directly from the Gallery app.
Ways to Delete Useless Photos In WhatsApp Automatically
While the feature is useful, it can sometimes save duplicate images. Over time, the number of duplicate & useless photos can grow and fill your storage space. Hence, it's always best to delete useless photos in WhatsApp automatically.
So, in this guide, we have shared some easy methods to delete useless photos in WhatsApp for Android. Let's get started.
Stop The Automatic Downloading
Those who struggle with low internal storage capacity due to WhatsApp media files can always disable the automatic downloading from settings. By default, WhatsApp automatically downloads all the media files on your phone's internal storage. The idea is to stop Whatsapp from saving the media files on your phone's internal storage, which will skip the manual deletion process.
1. First of all, open the WhatsApp app on your Android smartphone and then click on settings from the three-dotted icons located in the top right corner.
2. Now from the settings, tap on "Data and Storage usage"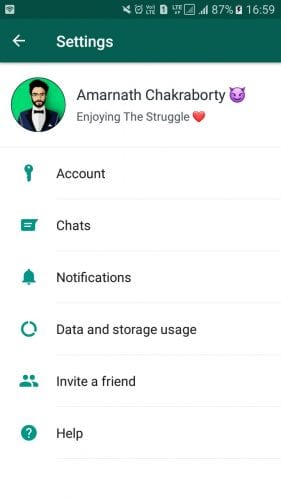 3. Now you need to tap on "When using mobile data".
4. Here you need to unselect Photos, Audios, Videos, and Documents.
5. Now repeat the same thing for WiFi and Roaming.
That's it! Now WhatsApp will not save any media files on your phone's gallery.
Steps to Delete Useless Photos in WhatsApp Automatically:
1. First, download and install the Magic Cleaner app on your Android device.
2. Once installed, open the app and go through the tutorial.
3. Now the app will automatically run a scan and show you the number of junk photos. This also includes the useless and duplicate photos stored by WhatsApp.the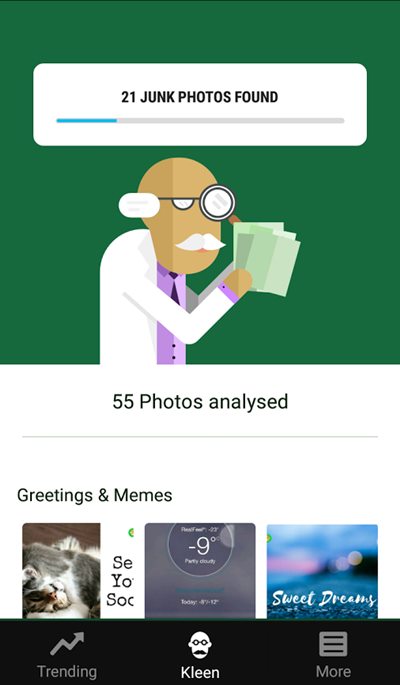 You can review the photos and delete them from your Android smartphone. That's it! This is how you can use Magic cleaner on your Android device to delete useless WhatsApp Photos.
Using Gallery Doctor
Clean up your phone and free up valuable storage with Gallery Doctor, the fastest-growing photo cleaner that instantly identifies the bad & similar photos in your Android gallery
1. First of all, download and install Gallery Doctor on your Android smartphone.
2. Once downloaded, open the app. You will see the screen like below. Here tap the skip button to continue.
3. Now, wait for a few seconds, and then the app will automatically scan for all the unwanted images.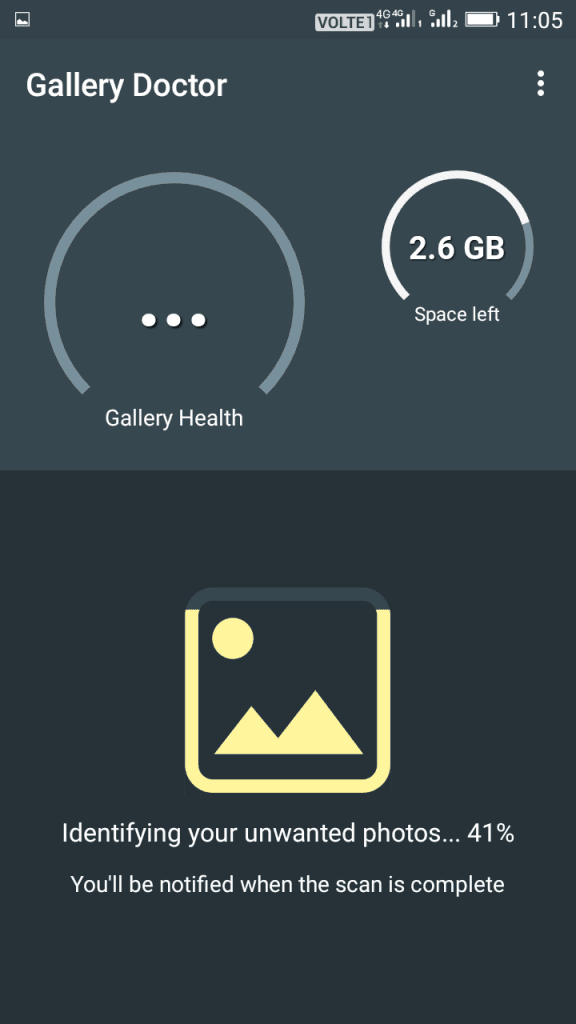 4. After the analysis, you will see the screen like below.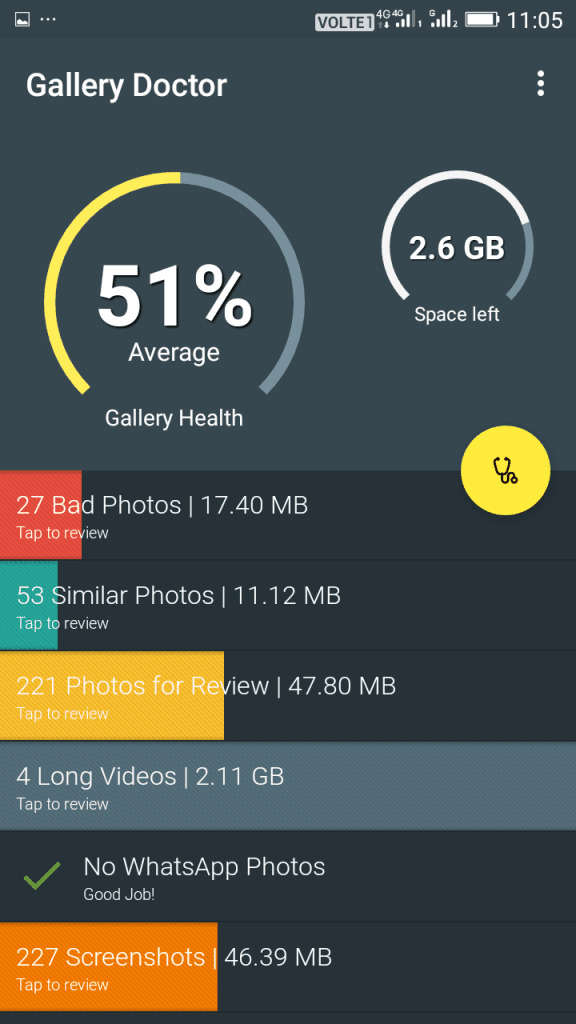 5. Now look for useless photos, similar photos, and WhatsApp photos. You can delete them according to your wish.
So, these are some of the best methods to delete useless photos on WhatsApp. If you know of any other ways to free up storage space by deleting WhatsApp Photos, let us know in the comments below.