It's no doubt that Windows 10 is right now the most used desktop operating system. Compared to every other desktop operating system, Windows 10 offers more features and options. One such feature is known as 'Game Bar' which comes built-in with the operating system.
For those who don't know, Xbox Game Bar is a built-in gaming feature of Windows 10. With the Game Bar, you can easily capture in-game screenshots, record videos while playing games, check the FPS, check the resource usage, etc.
Game Bar also has an additional task manager that you can access while playing video games on your computer. The feature is of great use because it eliminates the need for installing additional apps for recording screen, recording FPS, etc.
We have already shared a detailed guide on Techviral regarding how to use Xbox Game Bar. You can check out that article to know more about the feature. Although the Xbox Game bar is relatively easy to enable, it continually runs in the background, consuming both battery and RAM.
Steps to Disable Xbox Game Bar on Windows 10 PC
In this article, we will share a step-by-step guide on how to disable Xbox Game Bar on Windows 10 computer. Let's check out.
Step 1. First of all, click on the Start button and select 'Settings'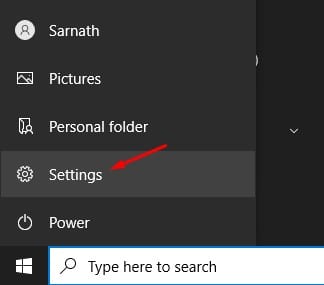 Step 2. On the next page, click on the option 'Gaming'
Step 3. Under the gaming, click on the 'Xbox Game Bar' tab on the left pane.
Step 4. Use the toggle button for Xbox Game bar to enable/disable the feature.
Step 5. If you cannot access the feature, open Task Manager and End task the 'Xbox Game Bar' process. Also, end the 'Xbox identity Provider' software.
That's it! You are done. This is how you can disable Xbox game bar on Windows 10 computer.
Note: If you are unable to find the Xbox Game bar feature, you need to update the operating system.
So, this article is all about how to disable Xbox game bar on Windows 10 computer. I hope this article helped you! Please share it with your friends also. If you have any doubts related to this, let us know in the comment box below.