TikTokers and Instagram influencers will be well aware of CapCut, the popular mobile application for video editing. The video editing application is available for Android and iOS, but it's more popular on Android.
Over the years, Capcut has become a go-to-video editor for TikTok, Instagram, Twitter, etc. It's a very powerful video editing application that provides you with enough tools and features to satisfy your video editing needs.
Due to its amazing tools and features, PC users also want to run CapCut on their PC. Recently, the video editing app company has created CapCut for PC. This means you can use it on your Windows and macOS.
CapCut for PC Download Latest Version
CapCut was recently launched for Windows operating system, and it's free to download and use. Before this, the only way to access CapCut for PC was by using emulators or running Android apps on Windows 11 via WSA.
Now that Capcut for PC is officially available for download, you can download Capcut for PC's latest version. However, before you download Capcut for PC, it's best to check the minimum PC requirements.
Capcut for PC Minimum Requirements
Since it's a video editing application, your PC should have compatible hardware to run the video editing app for your PC. Below, we have shared the minimum PC requirements for running Capcut for PC.
Operating System: Windows 7, 8, 8.1, 10, 11
Processor: AMD or Dual Core CPU from Intel
GPU: Any NVIDIA GeForce or AMD Radeon.
RAM: Minimum 2GB of RAM
Storage: 2GB of free space for installation.
1. Download Capcut for PC Without Emulator
As mentioned above, when Capcut is not officially available for PC, the only way to use it on PC is through the emulators.
However, now that the program is available for Windows, you can download Capcut for Windows directly. Here's how to download it.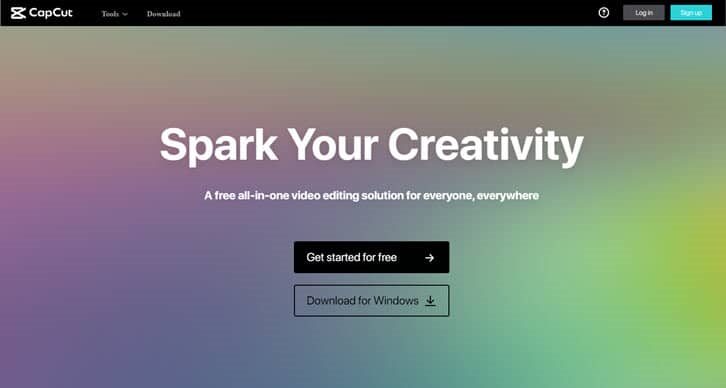 1. First of all, open Google Search and type Capcut. Next, open the official website link, which is capcut.com.
2. Click the Download for Windows button on the main page.
3. The program will start downloading on a computer via the web browser.
4. Once downloaded, open the Capcut installer and follow the on-screen instructions.
If you are unable to open the website and can't download the video editing tool for PC, you need to download it from the link we have shared below.
Download Capcut for PC Latest Version
That's it! This will install Capcut on Windows PC. Once installed, open the app and log in using your Google, TikTok, or Facebook account and start editing your videos.
2. Download Capcut for PC from the Microsoft Store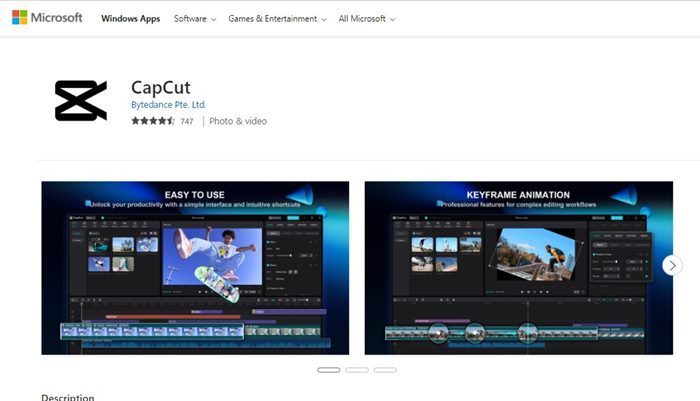 You will be surprised to know that Capcut is also available for download via Microsoft Store.
So, if you are someone who prefers to download software from the Microsoft Store, you can get the mobile video editing app for your PC easily.
Installing Capcut on Windows via Microsoft Store is easy. Just click on the link and click on the Get button.
This will start to download the program on your PC. Once downloaded, Capcut will be installed automatically. After the installation, open it and start editing your videos.
Download Capcut for PC from Microsoft Store
3. Download Capcut for PC using Emulator
Even though you have the PC version of Capcut ready, it still needs to be more feature rich than the mobile app. To get the best video editing experience, you may still want to run Capcut on a PC with an Emulator.
Currently, hundreds of Android emulators are available for PC; you can use any of them to download & install capcut on your computer. Below, we have shared some best emulators to Run Capcut on PC.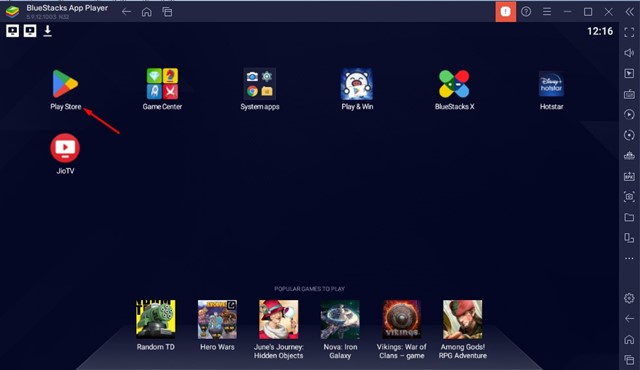 BlueStacks is a very popular Android emulator available for Windows and macOS. The best thing is that BlueStacks can emulate almost all Android apps and games on your computer.
It can smoothly run the Capcut video editing app on a PC. You will be able to use the mobile version of Capcut on your PC using Bluestacks.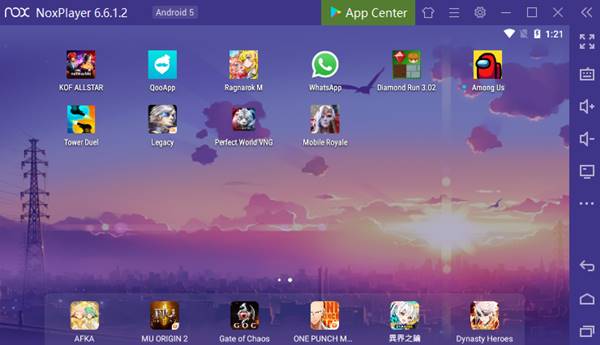 Nox Player is another great Android emulator for PC that can run Capcut Apk on PC. This one is often considered the best BlueStacks alternative for PC, and it shares many similarities with it.
Unlike Bluestacks, Nox Player is more optimized to provide a smooth app experience. It's fully compatible with all Android apps and games, including the Capcut video editor.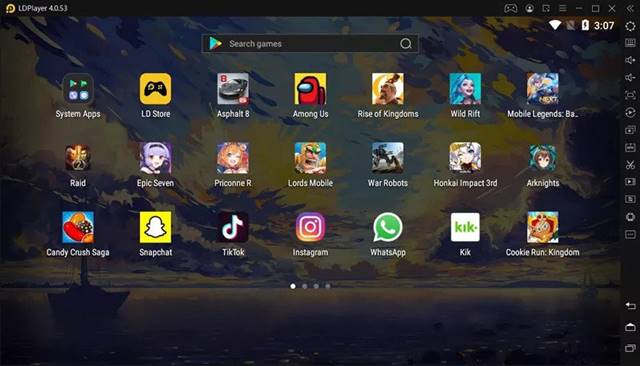 Although LDPlayer is often recommended for playing Android games on PC, it can handle Android apps pretty well.
With LDPlayer, you can emulate not only Capcut but also other video editing apps for Android on PC.
The only drawback of LDPlayer is that it attempts to install bundled apps during the application. So, make sure to exclude all bundled programs to remain safe.
How to Install Capcut on PC using Emulator
Well, you can use any compatible Android emulator to download & install Capcut on your PC. You can use BlueStacks, LD Player, or Nox Player to run Capcut on Windows or macOS.
First of all, download & install an Android emulator for PC.
After installing an emulator, you need to run it and click on the Google Play Store.
On the Google Play Store, search for Capcut and open it.
On the App listing page, click the Install button to install the app on Emulator.
Now, after the installation, you can use Capcut on your PC by using the emulator.
If you are using an Emulator that doesn't support the Google Play Store or want to use an older version of Capcut, then you need to sideload the Capcut Apk on your emulator.
To sideload Capcut Apk for PC, you must drag and drop the Apk file on your installed emulator. This will immediately install the mobile app on your PC. Below, we have shared the Capcut Apk file.
4. Start Using the Web Version of Capcut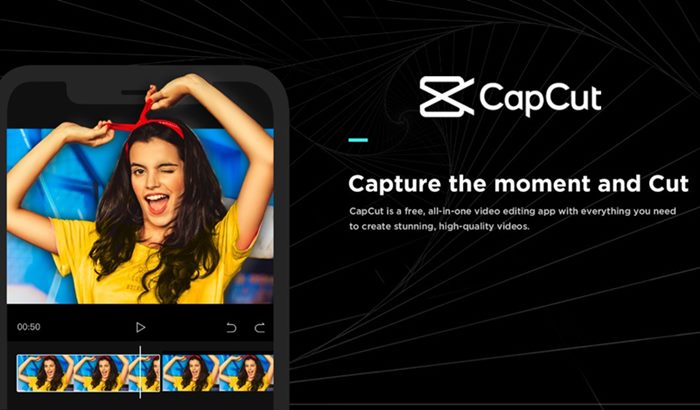 For those who don't know, Capcut also has a web version that is as feature-rich as the mobile app. Hence, you can use the web version to enjoy Capcult video editing. Capcut online video editor is available for free.
To use the Capcut web version, you must open Google Search and search for 'Capcut online video editor'. Now open the official link and start editing your videos for free. However, the site keeps going offline from time to time.
5. Best Capcut Alternatives for PC
If you are still unsatisfied with the Capcut PC version or the emulator method, you need to start using the Capcut for PC alternatives.
Hundreds of free video editing applications are currently available for PC, such as Filmora, Kinemaster, Movavi, etc. They are premium tools, but you can use the trial version for free.
For a complete list of the best Capcut alternatives for PC, we recommend you check our article – Best Video Editing Tools For Windows.
So, these are some of the simple and best methods to download Capcut for PC. It's a great video editing tool; you should try it. If you need more help downloading Capcut on your PC, let us know in the comments below.