It doesn't matter whether you use an HDD or SDD; you can lose your data. Let's admit that sometimes we accidentally delete files from our computer and regret it later. Even though Windows 10 has a recycle bin option, sometimes we clean that too in a hurry.
Recovering deleted files on Windows 10 is not easy; you may even need to use some third-party data recovery program to recover the deleted files.
So, if you have just lost your most important files on a computer, this post might help you. In this article, we are going to discuss one of the best data recovery programs for Windows 10, known as 'Disk Drill'
What is Disk Drill?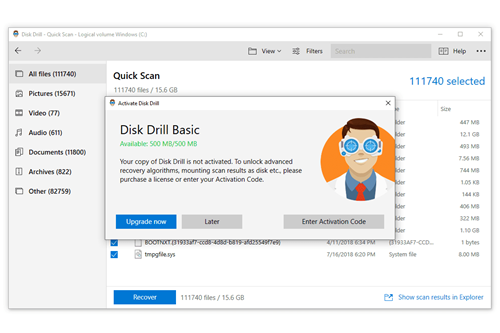 Disk Drill is a premium data recovery software available for Windows and Mac. With Disk Drill, you can recover any deleted files in Windows and Mac.
It can recover deleted videos and audio at ease. Not only that, but the recovery tool is also capable enough to recover office documents, messages, and more.
Once installed, Disk Drill can scan and restore deleted files from external disk drives like Portable HDD, USB drives, and more.
Features of Disk Drill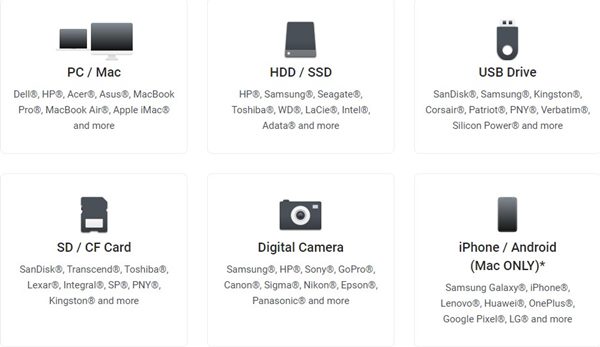 Now that you know Disk Drill, you might want to know its features. Below, we have highlighted some of the best features of Disk Drill. Let's check out.
Free
Although Disk Drill is a premium software, it also has a free plan. The free version can recover almost all file types. However, the problem is that free data recovery is limited to only 500MB.
Recover Data
As mentioned above, Disk Drill can recover data from many devices. Using this data recovery program, you can recover data from any storage device like external hard disk, USB drives, and more.
Recovery of all types of files
With Disk Drill, you can easily recover your deleted videos, audios, images, documents, archives, and other file types. It can even recover deleted messages from instant messaging apps.
User-friendly Interface
Compared to other data recovery programs for PC, Disk Drill is easier to use. It's also pretty effective in recovering deleted file types. The user interface of Disk Drill is another plus point.
Filters for Faster Search
If you want to recover specific file types, you can use the Filters. You can set up filters in Disk Drill to scan only for image files. Or else, you can set up filters to scan files of specific file size, format, etc.
Disk Drill is also capable enough of recovering files from a formatted hard drive. It attempts to rebuild any data left on the formatted drives and disk. However, the feature doesn't work every  Guess what? Time. Disk Recohat?
So, these are some of the best features of Disk Drill. It has more features that you can explore while using the program.
Download Disk Drill for PC Windows 10
Now that you are fully aware of Disk Drill, you might want to install the program on your PC. Please note that Disk Drill is a premium software offering a free plan.
So, if you don't want to use Disk Drill Premium, you can use the free version. The free version of Disk Drill limits data recovery to 500MB only.
Below, we have shared the latest download link of Disk Drill 4 for Windows 10 and MAC. Let's get to the download links.
How to install & use Disk Drill on a PC?
Well, Disk Drill is pretty easy to use. You need to follow some of the simple steps given below to install & use Disk Drill on a PC.
1. First of all, download Disk Drill on your PC. You can download it via the download links shared above.
2. Once done, double click on the installer file and follow the on-screen instructions to complete the installation process.
3. Launch Disk Drill on your PC and select the drive to scan.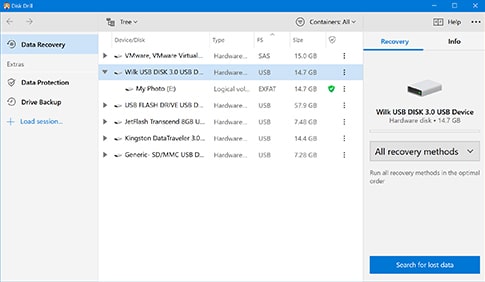 4. Now, wait until Disk Drill scans your system for recoverable files.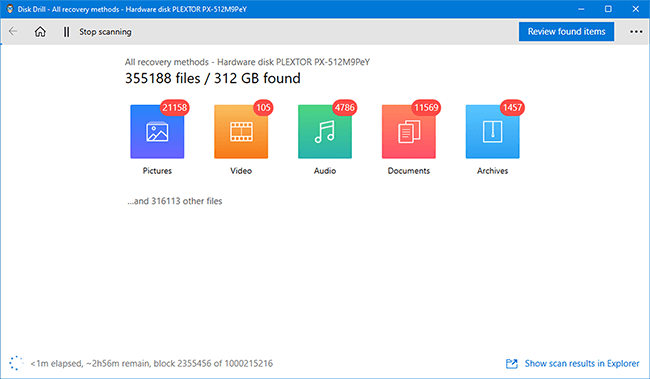 5. Once done, select the files that you want to recover.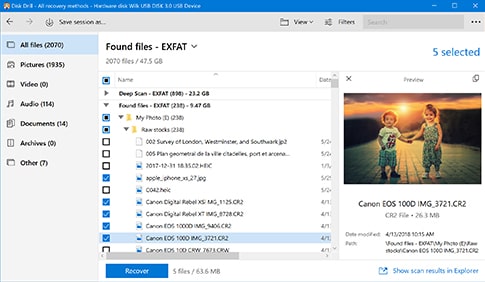 5. Select the files you want to recover and click the Recover button.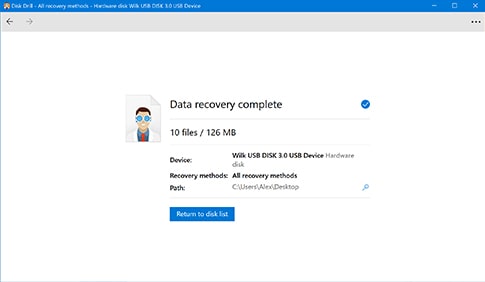 That's it! You are done. This is how you can use Disk Drill on a PC.
Also Read: Windows 11 ISO Free Download Full Version
So, this guide is all about downloading & install Disk Drill on a PC. I hope this article helped you! Please share it with your friends also. If you have any doubts about this, let us know in the comment box below.