Whether you're an individual or run an online business, Microsoft Word is one thing you will need for sure. Microsoft Word is one of the most important productivity suite tools used in Microsoft Office.
You may never know when you will need Microsoft Word for your personal or business needs. However, is Microsoft Word free to download? Whether it's available as a standalone app, here we have attempted to answer all your questions. Let's get started.
What is Microsoft Word?
Microsoft Word is a word processor developed by Microsoft to use on its Windows operating system.
The latest version of Microsoft Word is fully compatible with all versions of Windows, including the latest Windows 11.
With the help of Microsoft Word, you can edit your files or documents without connecting to the internet.
Microsoft Word is a part of Microsoft Office but can be purchased as a standalone product. So, if the price is an issue for you, you can opt to purchase Microsoft Word instead of the full Microsoft Office Suite.
How Microsft Word 2019 is different from its Predecessor?
Compared to the older versions of Microsoft Word, Word 2019 gives you more features and a new way to deal with documents.
Microsoft Word 2019 has awesome features like book-like page navigation, translation, learning tools, and more. Also, the latest version lets you view other users' changes in real time.
Microsoft Word 2019 also has a redesigned user interface that goes well with the new Windows 11. Other than that, you also got a few options for file management and file sorting.
Microsoft Word 2019 Free Download for Windows
Well, there are not one but many different ways to get Microsoft Word 2019 on Windows operating system. You can get it by installing the full Office package or just installing the standalone application. Here are the best ways to download Microsoft Word 2019 for free.
Download Microsoft Office 2019 Free
In this method, we are going to download & install Microsoft Office 2019 to get Word 2019 for free. Here are some of the simple steps you need to follow.
1. First, download Microsoft Office 2019 on your Windows computer.
2. Once downloaded, right-click on the file and extract it.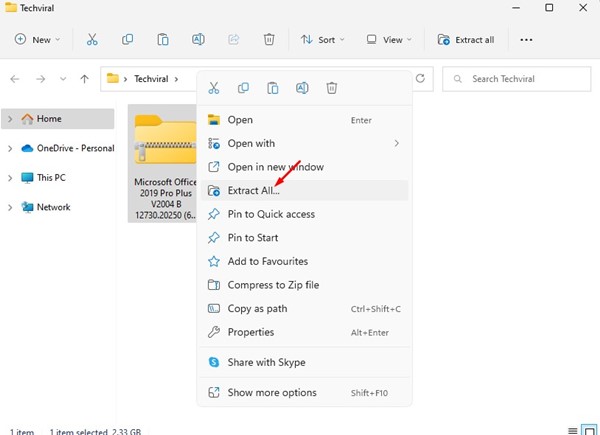 3. Once extracted, install an ISO Mounter program on your Windows. If you're using Windows 11, you just need to right-click on the Microsoft Office 2019 ISO file and select the Mount option.
4. On older versions of Windows, you need to use ISO Mounter to mount the image file on a virtual disk.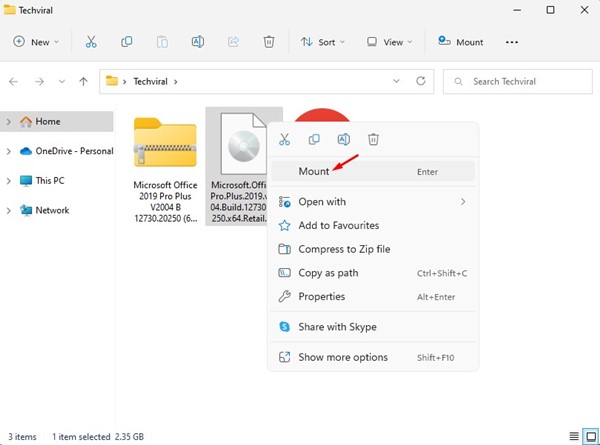 5. Once mounted, you must run it and follow the on-screen instructions to complete the installation.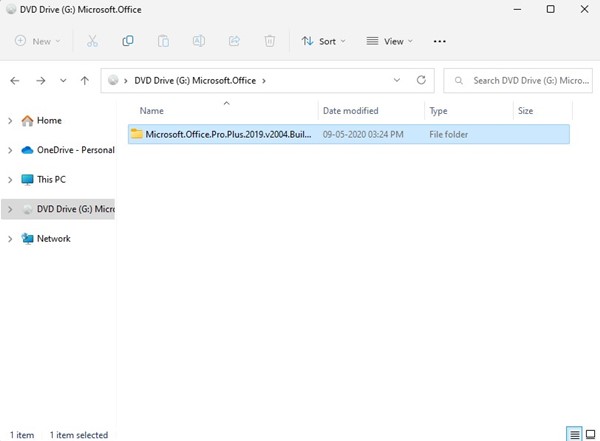 That's it! You can download Word 2019 for free by installing the Microsoft Office 2019 suite.
2. Download Microsoft Word for Free
For those who don't know, Microsoft offers a free 1 month trial period for every user willing to be a part of the Microsoft 365 family. This means if you opt for a Microsoft 365 subscription, you can use Microsoft Word for free for one month. Here's how to download Microsoft Word 2019 for free.
1. First, open your web browser and visit this webpage.
2. Now, on the Microsoft 365 Family subscription section, click on Try free for 1 month.

3. Click on Try 1 month free on the next screen.
4. Now, you will be asked to confirm the payment details. Simply enter the payment details and click on the Subscribe button.
That's it! Now you can download desktop apps and this will include Microsoft Word 2019. You can use it for free for one month.
3. Download Microsoft Word 2019 Standalone app

Those who don't want to purchase the entire Microsoft Office Suite can purchase the Microsoft Word 2019 standalone app.
You can purchase the standalone one-time payment lifetime license version of Word 2019 and use it on your computer.
To download Microsoft Word 2019 standalone app, you need to visit this link and make a purchase. The standalone app for Microsoft Word 2019 is pretty expensive, but you will get a lifetime license key.
Also read: Microsoft Office 2019 Free Download
So, these are some of the best ways to download Microsoft Word 2019 for free. If you need more help downloading Microsoft Word 2019, let us know in the comments below.