Currently, hundreds of torrent clients are available for Windows 10. However, if you still rely on Torrent websites to download files from the internet, you might know that not every torrent client is perfect.
Each torrent client for Windows 10 has its advantages and disadvantages. Mostly, users were recommended to use uTorrent, BitTorrent, or Vuze.
Until now, we have shared articles on BitTorrent and uTorrent. Not only that, but we have also shared a detailed guide on how to download uTorrent and BitTorrent on PC. Today, we are going to discuss Vuze.
Also Read: Best Torrent Clients For Windows 10
What is Vuze?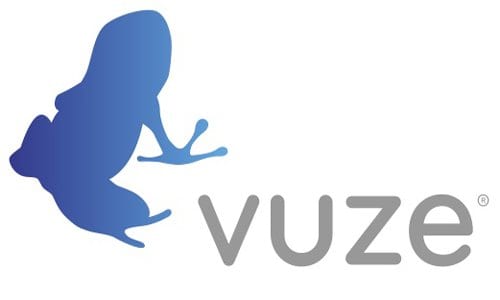 Among the many ways to download content from the web, torrent remains the most popular one. Vuze, previously known as Azureus, is another best Torrent clients for Windows 10.
You can compare Vuze with BitTorrent and uTorrent because it allows you to download torrent content online. The good thing about Vuze is that it has several add-ons that help the client beat its competitors.
However, there's one thing to note here. Vuze is not open-source software, but it has a free version. The free version of Vuze shows you ads. You can purchase the Vuze Plus to get an ad-free torrenting experience.
Features of Vuze
Now that you know Vuze, you might eagerly await its features. Below, we have highlighted some of the best features of the Vuze torrent client for PC.
Free
Vuze is not an open-source application but is entirely free to use. You can manually add or remove unlimited torrent contents on the Vuze. There are no restrictions on the free version.
Download Torrents
With Vuze, you can download torrent files from the internet. Not only that, but Vuze also has magnet link support. That means web browsers can directly detect the Vuze application installed on your PC.
Bandwidth Management
Like every other torrent client for desktop, Vuze also offers bandwidth management features. With Vuze, you can control the download speed and upload speed manually.
Supports Multiple Torrent Downloads
With Vuze, you can download multiple torrent files at the same time. Not only that, but you can even adjust the download and upload speed of all your torrent content.
Vuze Remote App
Well, Vuze also has a remote app available for mobile devices. With the Vuze Remote app, you can control your desktop torrent client via a mobile device while on the go. For example, you can start, pause, or stop downloads via the mobile app.
Integrated Media Player
Vuze also offers a Play Now feature that allows users to play a video in Vuze's integrated player. The feature plays video even before it has been downloaded.
So, these are some of the best features of the Vuze torrent client for desktop. It would be best to start using the application to explore more features.
Download Vuze Torrent Client for Windows
Now that you know the Vuze Torrent client, you might want to install it on your system. Please note that Vuze is a free torrent client. That means you can download it from Vuze's official website.
However, if you want to install Vuze on multiple systems, it's best to save the installation file on a portable device. Below, we have shared the download links of the Vuze torrent client for Windows 10.
Below, we have shared both the online and offline installer of Vuze. So, let's get to the download links.
How to install Vuze on PC?
Installing the Vuze offline installer is pretty straightforward. First, you must move the offline installer to the operating system you want to install.
Once done, just run the executable file and follow the on-screen instructions. If you are using the online installer, then just run the installer and follow the on-screen instructions.
Once installed, you must run the application from the desktop or the Start menu.
Frequently Asked Questions
Does Vuze work on Windows 11?
While the Vuze desktop client is meant for Windows 10, it's also fully compatible with the latest Windows 11. You need to use the same Vuze installer to download & install Vuze on Windows 11.
Which is better Vuze or uTorrent?
Vuze and uTorrent are good, but Vuze is more lightweight and shows fewer ads than uTorrent. Since uTorrent shows ads, the download speed is affected. If you want more features, functionalities, tools & plugin support, go for Vuze.
What is the best alternative to Vuze?
There are many Vuze Alternatives for PC available on the web. The most popular ones are uTorrent and BitTorrent.
Is Vuze legal?
Every torrent client is legal, but the files you download from the Vuze can be illegal. For example, if you are using Vuze to download movies & TV Shows, it will be 'illegal'. But, on the other hand, if you use Vuze to download freeware files like Linux ISO, it will be termed 'Legal'.
So, this article is all about Vuze Offline Installer for PC. I hope this article helped you! Please share it with your friends also. If you have any doubts, let us know in the comment box below.